Last updated on July 13th, 2022 at 06:04 pm
We sat by the fireplace at the pub for hours, chatting, sipping Winter Warmer ale, noshing on fish and chips. I soaked in the warmth, delighted in Dan's deep plummy voice and lilting British accent, which never fails to charm this girl, and just marveled at the fact that here I was in London, about to spend New Year's Eve in the UK.
What a lucky girl I am.
Let The London Adventures Commence
It was my first night in town and I'd met up with my friend Dan at The Grange, a little corner pub located just two blocks from where I was staying with a swing dancer friend in Ealing, which is a cute little neighborhood of London located on a park called "The Common."
Judy had told me on the phone that she lived in "the most fantastic house in the world," and described it to me as a white house with wide and ornate Victorian porches and balconies, right on the edge of the common. It was lovely indeed, and Dan met me there to take me out for my first night in town.
Dan is a master healer who I'd met on Facebook just a few months back, and we'd struck up a lively correspondence. It was our first time meeting live and yet felt as though we'd known each other for years. It felt surreal and yet perfect to be sitting with him in a pub in London on December 30th, knowing we'd ring in the New Year's together the next night. I would be starting my happiest year yet in the United Kingdom.
The Place Where the Magic Happens
Somehow this felt just right to me. I have always only "passed through" London before this, en route to Paris or Moscow or New Delhi. But my business and coaching partner, James, is based in London and France, and I have other friends here as well, including Dan and friends from swing dancing.
London had seemed very magical to me before I ever traveled or truly spent time here. I am enchanted with the whole "Kingdom" idea and find the concept of "royalty" to be fascinating in our modern age. I also love that Harry Potter is "from" here and that the whole city looks like something out of a Harry Potter film. It feels magical. I also immediately felt very much at home in London, which happens to me sometimes on my travels, but not always.
In India, in San Francisco, and in London, I felt the sense right away that I was "home" and could live here. Maybe memories from a previous lifetime – who knows.
New Year's Eve on King's Road
Dan and I decided to spend New Year's Eve in one of his favorite neighborhoods, Chelsea, along King's Road. We met up there earlier in the day and I brought my festive New Year's Eve party outfits in a backpack so I could be ready to roll.
We had lunch at Pizza Express, which is a London chain of good pizzas and salads. Dan and I camped out in the quieter section of the restaurant, upstairs, to be away from the holiday crowds. I had goat cheese and roasted vegetable salad, and he had an "American Hot" pizza, topped with pepperonis and jalapenos.
I sipped on Glenfiddich since somehow having a glass of Scotch, neat, with water seemed right for New Year's Eve in London. Dan had a glass of Montepulciano Italian red wine.
A few hours later, after a leisurely lunch, we wandered about again and made our reservations for dinner later at Trafalgar Restaurant on King's Road. We'd be meeting Dan's brother Paul there for dinner and then heading out dancing afterward.

Cocktails at the Bluebird Cafe
We had a few hours to kill in-between, so we headed to one of Dan's favorite bars in the area, above the Bluebird Cafe, for a cocktail. The bar was festively decorated for the holidays with giant silver hanging ornaments and a fir tree, glittering with lights and silver tinsel.
I opted for an Espresso Martini to kick off the evening, figuring that might help me have the energy to dance into the wee hours of the evening! Later I would try a Stardust Martini, which features a splash of Absinthe.
Dan tried a drink that incorporated Earl Grey iced tea and peach schnapps that was quite yummy. We sat and visited for a few hours until his brother was ready to meet us. By then I'd changed into New Year's Eve outfit #1, which was a black dress with a keyhole cutout at the neckline, with a faux fur black wrap and black heels with rhinestone detailing.
I got to sit and visit with two tall, handsome British brothers, which certainly wasn't a bad way to launch my evening.
Then Dinner at Trafalgar
Then, it was off to dinner at Trafalgar. We ordered from their special New Year's Eve menu, shared a bottle of wine, and ended up chatting for a good part of dinner with a couple and their son seated next to us. We made new friends of Giles and Francine, and Giles's son Ben, toasting together at midnight and then spending a few minutes going around the table sharing our New Year's Resolutions.
It was off to dancing at Club 151 after that. It would be 3 a.m. or so before I finally made it back to my host's house at Ealing, after a whole day and evening of festivities, cocktails, friends, and good times.
After the long day and night of celebrating and with a bit of jet lag still, having just recently arrived in London, I ended up having a very low-key New Year's Day, resting for a while before heading out to my neighborhood of Ealing to explore.
How to see the magic in life
I'd spent so much time at the end of the year working on my goals and visions for the year that I was quite clear about what I wanted. My top three wishes for this year, as I call them, are:
1. Finish and publish my first book, wrapping up a dream I launched more than two years ago.
2. Grow my life coaching business by serving individual clients and teaching workshops and retreats, so that I can help as many people as possible live their dreams.
3. Create a loving, committed relationship with one wonderful man.
How I Plan to Create That Magic
On the plane ride to London, I read Mike Dooley's book Leveraging the Universe: 7 Steps to Engaging Life's Magic
and thought I'd share some summary points with you.
Some of the tips he shared for living your dreams included things I do already, such as creating a clear vision for what you want and committing it to paper. He also suggests visualizing what you want has already happened, and I do that for five minutes a day at the end of my morning meditation.
He also, even more importantly, emphasizes taking action on our dreams.
He says that basically the two steps to create anything you want in life can be summarized as follows:
1. Define what you want in terms of its end result – the "finished product."
2. Take unending baby steps towards it.
In terms of my dreams, this for me will include continuing to work on my book manuscript, of course, and seeking out agents later this year. It will include finally launching my Website for my coaching business, which is in the final stages of development now. And in terms of a relationship, I think it will involve me continuing to date amazing men until something aligns with one of them.
I've spent time gaining clarity on my visions, and now am out here having fun and making them happen.
It feels right to be doing it in London now, working on my dreams from here, and seeing where life takes me next.
More About Magic
Mike Dooley also shares a few other tips about seeing the magic in life and taking action, i.e. making things happen.
He writes:
Being excited about life's magic is never enough to change your life; you must put yourself within its reach by taking action.
Find a happy medium between the old-school "take-action" camp and the new-school "effortless-manifesters" camp.
You need to physically engage the world in order to be fully spiritual, and vice versa.
The only way to fully engage the Universe is to fully engage yourself by doing all you can, with what you have, from where you are.
Sometimes getting logical is the most spiritual thing you can do.
The reason for taking action is to get the Universe in on the game.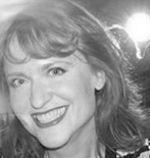 Lisa P. Graham is an inspirational writer, life coach, TED motivational speaker, and globe-trotter whose passion is to help others to find happiness and meaning in their daily lives. A political activist at heart, Lisa would like to empower more women to run for political office as a way to create positive change in the world. You can find her on her website or watch her TEDx speech on YouTube.
Note: Articles by Lisa may contain affiliate links and may be compensated if you make a purchase after clicking on an affiliate link.