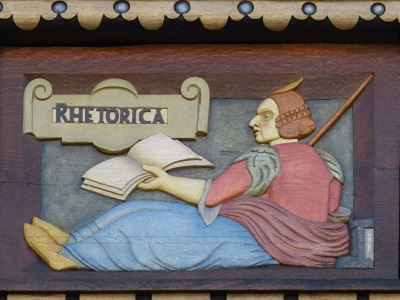 Hello, all you public speaker dreamers!
Did you know there is such a thing as "Professional Speaking Etiquette"?
Yes, it's true. There are bad public speaking habits that are commonly considered rude in the public speaking arena. Here's a list of the top ten so you don't have to learn what they are the hard way.
Ten Things a Professional Speaker Should Never Do:
1. Don't go over your time on stage.
It's rude. You're taking away from another speaker's time and the client hates it.
2. Don't poach clients.
Don't check out clients from XYZ speaker's website, then call the client and say that XYZ recommended you call.
3. Don't invent stuff to put on your website and bio.
If you didn't win a specific award, don't call yourself 'award-winning'.
4. Don't ask other speakers to read your book and give you a review.
They are busy, and they get lots of requests like this.
5. Don't show up at another speaker's event and then try to get them to recommend you for that job.
Noone wants to hear you give a subtle sales pitch right now.
6. Don't ask other speakers to "pick their brain" and get offended if they say no.
They are very busy and you're probably the twentieth person to ask that week.
7. Don't use another speaker's stories, quotes, or content from their speech or website.
This will come back to haunt you. Write your own material.
8. Don't use videos, pictures, music, or any other sound/visuals that you didn't pay for.
It's illegal.
9. Don't ask other speakers to recommend you for jobs if they haven't heard you speak.
Most speakers will not refer someone they haven't heard before.
10. Never talk bad about another speaker to a client.
The client doesn't like it, and it usually finds its way back to the source.
Have you witnessed other bad public speaking habits? If I have missed any of your public speaking pet-peeves, please comment and share!
Kelly

Kelly Swanson is an award-winning storyteller, motivational speaker, published author and TV personality who is passionate about helping women harness the power of their stories to connect, influence, and get the results they dream of accomplishing. Laughing the whole way, Kelly teaches women how to master the art of connection through the power of strategic storytelling. You can find her on The Fashion Hero show airing Fall of 2017 on Amazon Prime.