Last updated on January 22nd, 2019 at 01:50 pm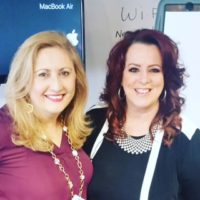 One of the best things I did for my dream business as a paid motivational speaker was to join the National Speakers Association.
Here are 8 reasons why it is smart to associate with other public speakers:
1.You have a group of people who "get it" and can relate to your trials and tribulations.
2. You develop a strong network of people to go to for advice and support and encouragement.
3. Speakers recommend other speakers. They can't refer you if they don't know you.
4. They hold conferences that allow you to network and learn.
5. An association pays attention to the industry as a whole and provides you valuable information from a perspective you don't see.
6. People in an association can become fans of your work and part of your community to build more business.
7. There are often awards and honors within the association. Being liked by your audience is important, but being respected by your peers is amazing.
8. Many associations, like mine, have a magazine that provides added value all year long.
Surround Yourself With Others Who Share Your Journey. When we connect, we all get stronger together.
My biggest jobs, coolest opportunities, best friends, and biggest advancements in my career can be directly traced back to my involvement in the National Speakers Association.
If you are a professional speaker or want to be, don't miss out on the opportunity to become part of this family. You'll be glad you did.  For more info go to NSASpeaker.org
Kelly
Kelly Swanson is an award-winning storyteller, motivational speaker, published author and TV personality who is passionate about helping women harness the power of their stories to connect, influence, and get the results they dream of accomplishing. Laughing the whole way, Kelly teaches women how to master the art of connection through the power of strategic storytelling. You can find her on The Fashion Hero show airing Fall of 2017 on Amazon Prime or on her website MotivationalSpeakerKellySwanson.com.
Note: Articles by Kelly may contain affiliate links and may be compensated if you make a purchase after clicking on an affiliate link.