Last updated on January 22nd, 2019 at 02:09 pm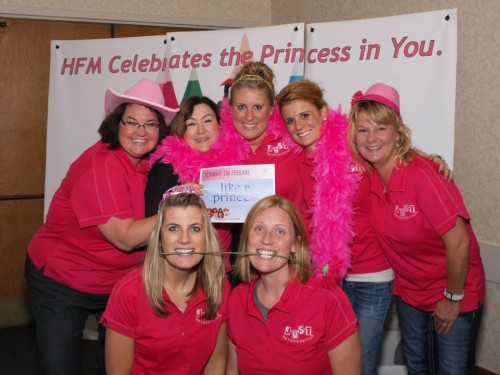 It's not about being a better public speaker–it's about connecting to your audience.
Yes, it's true that in order to get booked as a motivational speaker you need to be VERY GOOD at what you do. Maybe even better than very good.
It's a crowded market and a new motivational speaker is born every minute. Being better than your competitors is a lofty goal – but it sure is hard to attain.
And clients have different definitions of what is "better" in a speaker. One size does not fit all in our industry. So while I think it's admirable to strive to be better, I think there's something else you should strive for more.
Strive to be REAL.
If I hear one thing over and over and over and over from my clients and audiences, it's praise for being REAL–which makes me wonder–what is everybody else?
Fake?
What makes me real, and what makes them so surprised to see it?
Here is what I think is happening. I think that speakers decide to be speakers and they go out there and learn how to be speakers.  They craft and polish and perfect and plan the right move at the right time. They make their argument. They choose their slides. They perfect those points.
And what happens is that they get TOO polished. Too perfect. Too–well–fake.
And when a speaker becomes too polished, then the audience doesn't connect because they can't relate. That perfect poised polished speaker becomes just another talking head.
Not their friend.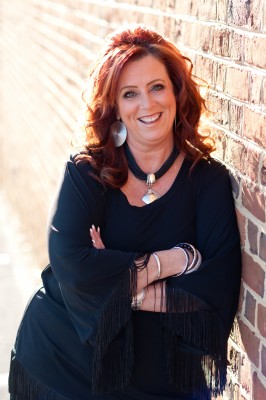 Being a good motivational speaker is not about impressing an audience–it's about connecting with them. Forming a bond. Finding common ground.
Getting to know them PERSONALLY.
People do business with people they LIKE. It's not our content that makes them like us.
It's US.
While we WANT them to take our message and bury it into their hearts – we also want them to take US with them and bury the experience in their hearts.
So how do we get real with our audience?
Here are 8 tips to help you in being a better public speaker and connecting more with your audience:
1. Tell personal stories. Pretend you're meeting them for the first time – like at a cocktail party – and you're just making small talk.
2. Tell them why this content of yours means so much to you. How does this truth affect your life personally?
3. Come off script every once in a while and say what you're thinking. As long as it's appropriate.
4. Meet them before the show. Walk around. Make friends.
5. Show them pictures of your kids, or your dog, or the new garden you just made.
6. Share your insecurities and quirks and weaknesses.
7. Don't be afraid to admit you don't have all the answers.
8. Make fun of yourself.
Kelly Swanson
You. Your Story. Make an Impact.
[fbcomments]
Kelly Swanson is an award-winning storyteller, motivational speaker, published author and TV personality who is passionate about helping women harness the power of their stories to connect, influence, and get the results they dream of accomplishing. Laughing the whole way, Kelly teaches women how to master the art of connection through the power of strategic storytelling. You can find her on The Fashion Hero show airing Fall of 2017 on Amazon Prime or on her website MotivationalSpeakerKellySwanson.com.
Note: Articles by Kelly may contain affiliate links and may be compensated if you make a purchase after clicking on an affiliate link.