Last updated on March 7th, 2023 at 04:49 pm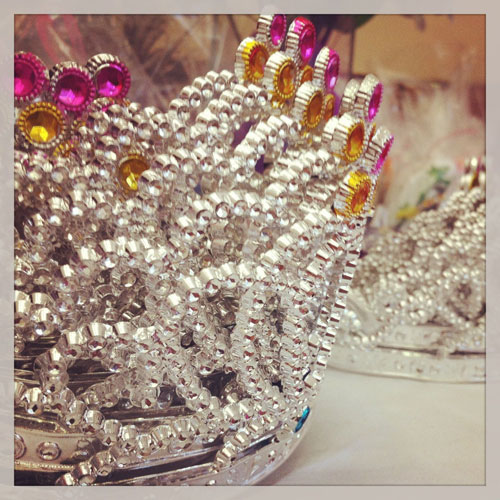 Now that I have gone through a year of dream challenges, I know that people didn't expect me actually to leave my design career to pursue my big dream of offering motivational talks and events to young girls in South Africa.
Neither did I, but all I can say is that it's been the best journey ever!
Once you start dreaming, you put effort into your vision and affirm what you want; the rewards are delightful indeed.
Recently, I was invited to speak at The Princess Day Project in Hanover Park, Cape Town, South Africa. Hanover Park is known for being a poverty-stricken area in what is known as Cape Flats. Cape Flats has a high percentage of crime and gangs.
I met the organizer of The Princess Day Project at one of my talks in December of 2012. She was so passionate about her initiative that I knew I had to partner with this organization.
As the chairperson of my foundation, Inspirational Women International, I was moved by this woman's passion for the girls in her community. I needed to be a part of this event.
The Princess Day Project was held in the local community venue.
There were young girls ranging from the age of 12 to 20. They all dressed in shades of pink with their highest heels –looking smartly dressed. I was the keynote speaker at the event and participated in a panel of speakers.
As I sat waiting for the rest of the panel to arrive, I continued reviewing my speech's points.
My title was "How to Wear Your Invisible Crown." I usually skim through my cards before giving a speech. I probably look a little crazy speaking to myself, but it's a practice mechanism so that I don't read from the cards too much and are just a guide. One of my dream goals is to memorize all my speeches and give them without notes completely.
Practice. Practice. Practice.
My practice session caused some of the girls to giggle. I smiled and thought, "Yeah, I think I should stop doing this."
A few distinguished guests arrived, and some celebrity DJs from the local radio station came to join me and the others at the table. It felt good to be sitting with these women — it actually felt better than good — it was terrific. All the ladies immediately clicked with each other.
We listened to the different speakers give the girls excellent advice. I kept thinking about how beneficial this was for the girls.  I remember being lost at 16. I wanted someone to encourage me with their wisdom, which is why to this day, I am still so thirsty to learn. I believe that we are never too old to learn something new that will create better opportunities.
When it was time for the panel questions, we were first asked personal questions about relationships and first kisses.
It was funny to answer these questions. The panel poured their heart into the answers revealing harsh truths about the difficulties of growing up in South Africa.
When my turn came, I did something I never did before.
I confessed to having my first kiss at 17. I explained to the girls that I was waiting for the right guy who deserved my first kiss, so it had to be remarkable. That was always a promise to myself. I laughed, thinking, I hope my mom isn't in the audience.
"It takes a lot of courage to show your dreams to someone else." Erma Bombeck 
When my moment to speak arrived, I needed to inspire 100 girls, some parents, community members, religious elders, and guests I had never met before.
It's called nerves, dreamers.  They always appear when you are about to walk your talk. But I quickly shrugged it off because I was excited about the opportunity to give back to the community and let young people know they deserve to be treated special.
My speech went well. The audience smiled, laughed, and agreed with what I had to say.
My speech went well. The audience smiled, laughed, and agreed with what I had to say.
I did get some blank stares from a little girl who kept walking to the front of the stage, but her presence reminded me of my daughter. I kept thinking; I'm doing this for Aliya. I want her to understand that her mom wants to leave behind a legacy of inspired women. I want my daughter to be proud of me and love me for following my dreams.
Upon completion of my talk, I received warm applause. It felt amazing. I wanted to do it all over again. The stage was my new home. It's become the place where I live my dream.
We crowned each girl, played games, had mentor discussions about real-life problems, and offered solutions.
After seven hours with them, I was left with a heart filled with love. I appreciated each and every hug, every thank you, every smile, and even all the giggles. It was just a beautiful dream experience.
I couldn't stop smiling.
I was still smiling when I fell into bed that night. My husband even smiled because I've been motivated by my dream, and I am in a good place in my life with this new occupation. He said, "I can see you love what you do!" His words echoed as we closed our eyes, and I secretly said my prayers.
Before falling asleep, I thought, "Dreams do come true."
As I hugged my pillow before slumbering off to my dream world, I could not help but revisit my big dream of speaking on that international stage. I have never wanted to make that dream as much of a reality as I do now.
Here is a heartfelt email from one of the ladies who attended the Princess Day Project:
Hey Sue

I'm laying on my bed! Reflecting on the happenings of today! Wow! It was remarkable! In my reflection I see you and hear your talk! Seriously! I've been inspired! Keep on what you doing! I place you on my inspirational women list-with Maya Angelou, Oprah and Sue Ect. My motto for this year is embrace life and life it to the fullest! You have inspired me to strive for more than what I already have!

Have a great evening! Would love to have you at my school! Our kids will love you!

Keep well and God bless, kissy to your sweet daughter!

Love Princess Tracey-Lee
"Your dreams come true when you act to turn them into realities." Anonymous 
And I am a living testimony of that!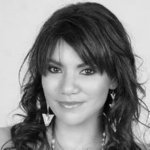 Sue Levy is the founder of the South African Just Pursue It Blog and Inspirational Women Initiative. She's a motivational writer and media designer, who is obsessed with everything inspirational with a hint of geek. She thrives on teaching women how to be brave and take big chances on themselves. You can find Sue on her Twitter page @Sue_Levy.
Note: Articles by Sue may contain affiliate links and may be compensated if you make a purchase after clicking on an affiliate link.