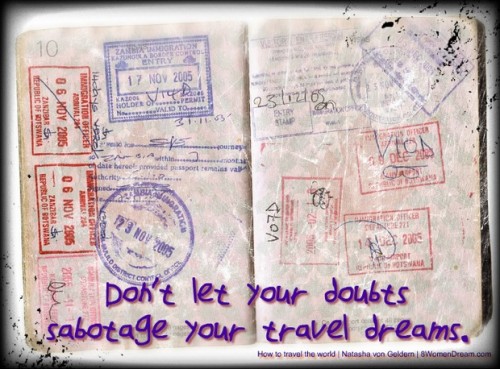 One of the biggest obstacles to travel for many who read my stories is the claim that they can't afford to live their travel dream. I say that where there is a will, there is a way. If your travel dream truly matters — you can find a way to fund it.
In many countries, many young people work jobs specifically to fund a major holiday away from their country of origin.
If travel is your passion, there are so many ways to fund it without breaking the bank.
In fact, you can now use virtual currencies to fund your dream travel adventure. Virtual currencies, or digital cash, are growing in popularity as a new way to fund travel.
CheapAir.com has noticed this trend and recently announced that they've become the world's first online travel agency to accept bitcoin, a purely digital currency that has gained remarkable momentum and attention.
As of this moment, CheapAir.com is the only place in the United States where flights may be purchased using bitcoins.
According to Jeff Klee, CEO of CheapAir, the idea to offer bitcoins came from a customer who asked one of the company's Travel Advisors if CheapAir would accept payment in bitcoins. "The question reached me, I discussed it with our team, and we all got very excited about being the first in the industry to embrace this cool new way to pay," said Klee.
Launched in January of 2009, bitcoin is the world's "first decentralized digital currency," according to bitcoin.org. Today, bitcoins are accepted by a number of notable vendors including WordPress, Reddit, OkCupid, Baidu and a group of Etsy merchants.
"We will do whatever it takes to make travel buying easier and give CheapAir customers more options," said Klee. "We're intrigued by the growing bitcoin phenomenon and we are happy to provide bitcoin users an easy, secure way to book flights."
The Wall Street Journal recently featured the story of  Beccy and Austin Craig from Provo, Utah who managed to complete a 101 day travel adventure spanning three continents while living on nothing but bitcoin. For the Craigs, bitcoin represented a chance at adventure.
They began their trek in October by driving east from Provo in Ms. Bingham-Craig's 2004 Volkswagen Jetta. After arriving in New York on Oct. 17, they flew to Stockholm, Berlin and Singapore before eventually returning to Provo. In the end, they lasted 101 days, from July 23 to Nov. 1.

The Craigs weren't part of the bitcoin underground when they began the project. Mr. Craig said he first heard of the currency in 2011 and then came up with the plan to live and travel solely on bitcoin.(Source: Wall Street Journal)
For the time being, CheapAir will only accept bitcoins for flight purchases on the CheapAir.com website. The online travel agency plans to extend the bitcoin option to hotel reservations and flights booked through the award-winning CheapAir iOS app.
To purchase your first flight with bitcoins, visit www.CheapAir.com. To read about the Craig's bitcoin travel adventure, see Bitcoin Couple Travels the World Using Virtual Cash.
Looking for more ways to pay for that travel dream?
Cyber Monday can be a great day to find travel deals online. Besides the CheapAir app, you ca use the Skyscanner app, an app that scans all the major airlines' websites for the lowest fares along with all of the OTAs. There's the Kayak app where you can compare hundreds of travel sites in seconds on your Smartphone or Tablet. Travel & Leisure magazine calls Kayak.com the top site overall for booking hotels.
The Hostelworld.com app is a quick and secure way to book a place to stay in a Hostel. Search 27,000 properties in over 6,000 destinations worldwide. Read over 3.5 million user reviews, view rich property information including photos and descriptions helping you decide where to stay.
Help out travel dreamers who are on the fence about travel affordability and share your travel bargain tips in the comments!
Natasha
Sources: About CheapAir.com
CEO Jeff Klee started CheapAir.com in 1989 from his college dorm room after getting a crash course in the airline industry while planning a backpacking trip through Europe on a student's budget. CheapAir.com still takes a creative approach to fare finding and, along with its sister company, Amtrav for Business Travelers, has helped over three million people buy plane tickets with confidence.
Natasha von Geldern is a travel writer, editor, and blogger who is passionate about making the pages of the atlas real by traveling the world. She is a contributor to Travel Wire Asia, Wild Junket Magazine, Yahoo! Total Travel, and Travelbite. You can find her on her travel website and blog, WorldWanderingKiwi.
Note: Articles by Natasha may contain affiliate links and may be compensated if you make a purchase after clicking on an affiliate link.