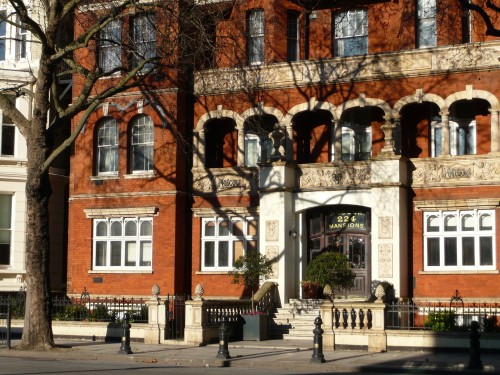 Welcome to Travel Dreams Saturday and while I am still busy re-establishing our lives here in the United Kingdom I have had some time to experience some of my favourite London pleasures.
Here's a little video I took of the buskers in Covent Garden. The quality of musicians in London is world class and these guys from the Abraxas Ensemble are no exception, putting on a fun and professional show.
Covent Garden has had a varied existence, going from fields and gardens attached to Westminster Abbey to a posh Italianate arcaded square and housing estate designed by Inigo Jones. In the 18th and 19th centuries the famous fruit and vegetable market grew up but the area also fell into disrepute with coffee houses and brothels the order of the day.
The market relocated to the New Covent Garden Market in 1974 and the area was redeveloped into today's popular shopping and tourist district. It also lends its name to the Royal Opera House. The airy space and soaring iron arches are a wonderful place to enjoy the shopping, entertaining buskers and eateries. Just one example of London's fantastic architecture and fascinating history.
Listen to me giggle like a school girl at the antics of the Covent Garden buskers
. My daughter was hiding behind me at this point but she had been enjoying the music very much – such a joy to share my favourite things to do in London with her.
Happy travel dreams!
Natasha
Natasha von Geldern is a travel writer, editor, and blogger who is passionate about making the pages of the atlas real by traveling the world. She is a contributor to Travel Wire Asia, Wild Junket Magazine, Yahoo! Total Travel, and Travelbite. You can find her on her travel website and blog, WorldWanderingKiwi.
Note: Articles by Natasha may contain affiliate links and may be compensated if you make a purchase after clicking on an affiliate link.