Last updated on August 8th, 2012 at 09:03 pm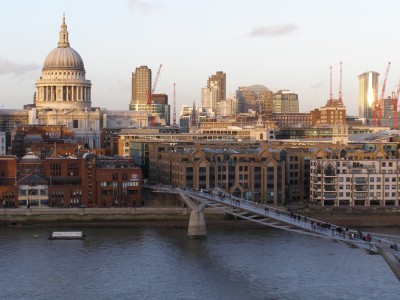 Welcome to Travel Saturday and at the moment the word is all about the London 2012 Olympics.
Perhaps you're lucky enough to be going to the event, and exploring London at the same time? Or perhaps you'll wait until after the kerfuffle has died down to pursue your London travel dreams?
London as a travel destination certainly packs a punch.
And it's your lucky day because your new travel dreamer lived in London for eight years, exploring every inch of it I could. For the past five years I've watched the London Olympics site rising from the wastelands of East London every morning on my way to work.
Where once industrial slums were bombed to bits during the Second World War now rise a modern stadium, state-of-the-art swimming and cycling venues all surrounded by parklands. What a metaphor for building a dream out of a disaster.
For all its history of deprivation, London's East End has been enjoying a renaissance for some years now, even before the build up to the London Olympics started. Trendy bars, vintage clothing, museums and markets: East London is full of life – just take a look at my Top 10 Things to do in East London blog post.
In West London one of my favorite places to hang out is Notting Hill. I love spending a day browsing through Portobello Market and having lunch in a cafe or pub. And after the London Olympics are over one of London's biggest events is here: the famous Notting Hill Carnival.
So here are my best tips for enjoying your London travel dream:
Top 5 London travel budget tips
1. Save on London transport: If you're lucky enough to be attending an event at the London Olympics remember you are entitled to free public transport on that day. Regardless, make sure you pick up an Oyster Card from a London Underground Station as this will give you the best price for travel on London's tubes, buses and the Docklands Light Railway that threads its way through East London where most of the Olympics events are being held. Your daily fare will be capped so it doesn't matter how many individual journeys you take. Also remember that traveling after 9.30am and all days at weekends will cost less.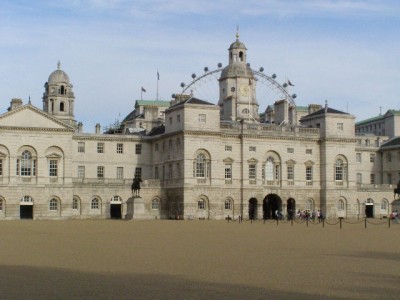 2. Use the public buses for sightseeing: The bus sightseeing tours are expensive but you can see the same sights from a regular double-decker bus. A favorite of mine is the 23 from Paddington Station to Liverpool Station.
3. Make the most of London's free attractions: London must be one of the best cities in the world for free museums. Yes they are all free, from the National Gallery in Trafalgar Square to the British Museum, the Tates, the V&A, the Natural History Museum, the Science Museum, the Imperial War Museum and the Museum of London. And there are more!
4. Eating out cheaply: London has some of the best restaurants in the world but you can spend an awful lot eating out. Instead pick up tasty ready meals and fresh food from Marks & Spencer or one of the city supermarkets, or from Borough Market. Find a pretty spot in one of London's many parks to eat.
5. Walk rather than catch a taxi: London's iconic black cabs are expensive so consider walking instead. You'll see more of London that way. Or book a 'minicab' through an office or hotels and restaurants can often do this for you. For security reasons don't travel in unlicensed minicabs on the street.
Top 5 days out in London
1. Walk through the central London parks: Lovely landscapes from the lakes and pelicans of St James Park, past Buckingham Palace, through Green Park and then to the Wellington monument at Hyde Park Corner. Hyde Park has plenty to explore with rose gardens, boating on the Serpentine, the Italianate Gardens, the Peter Pan statue and the Princess Diana Memorial.
2. Take a river cruise from Canary Wharf to Westminster: Travel under the iconic Tower Bridge past the Tower of London, City Hall, HMS Belfast, Shakespeare's Globe Theatre, Tate Modern and the theatres and galleries of the Southbank, all the way to Westminster and the Houses of Parliament.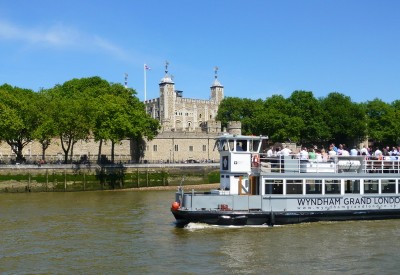 3. Walk the Regent's Canal towpath from Camden Lock to Little Venice: After shopping at Camden markets explore both London's industrial heritage and some of its grandest residential areas on this canal path walk.
4. Walk the Thames towpath from Kew to Hampton Court Palace: You'll feel like you're in the English countryside along much of this west London piece of the Thames Towpath. Stop for a pint and an icecream in Richmond on the way.
5. Explore the London Docklands: After 20 years of regeneration London's Docklands have architecture, history, shopping and London Olympics events.
Top 5 beyond London travel
Once the London Olympics are over it's time to see some of the rest of Britain. Here are my five favourite things to do in England once you've done London:
1. Walking in the Lake District: My favourite walking in all of the British Isles, from the chocolate box village of Windermere to the glories of the Langdale Valley.
2. Driving through the Cotswolds: Golden stone cottages draped with wisteria and rambling roses make up the Cotswold villages, set in beautiful rolling English countryside.
3. Visiting Cambridge and Oxford: Two of the most famous old universities in the world and they each have their own character and charm.
4. A canal boating holiday: This is a quintessentially British world of brightly decorated canal boats, country pubs and serene days on the water.
5. Historic landscapes of Cornwall: It's the legendary home of King Arthur with spectacular sea cliff scenery, pretty villages, ruined tin mins, and of course Cornish cream teas and pasties.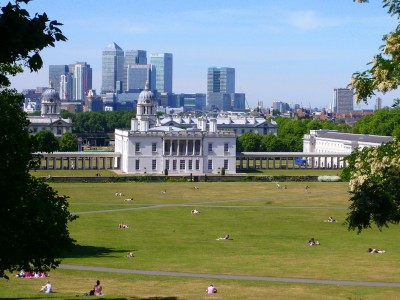 I have to say I feel quite emotional watching the London Olympics starting. It was in London that I first pursued my travel dreams and took a leap of faith in changing careers. I was living here when I got married and my daughter was born in London. So for many, many reasons London is my favorite city in the world. I just hope the sun keeps shining!
Natasha
Natasha von Geldern is a travel writer, editor, and blogger who is passionate about making the pages of the atlas real by traveling the world. She is a contributor to Travel Wire Asia, Wild Junket Magazine, Yahoo! Total Travel, and Travelbite. You can find her on her travel website and blog, WorldWanderingKiwi.
Note: Articles by Natasha may contain affiliate links and may be compensated if you make a purchase after clicking on an affiliate link.