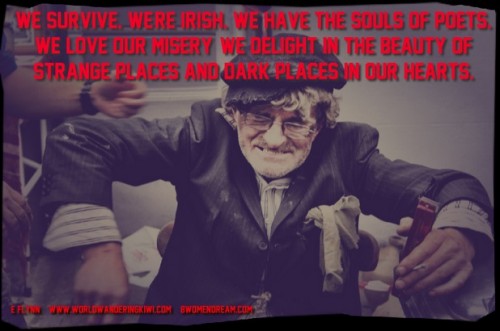 One of the best ways to experience a true world travel dream is to immerse yourself in the culture of the locations you are visiting. Why travel to a foreign land only to eat what you eat back home?
The idea of world travel is to see the world through another culture and experience the world in a new way. That way once you return home, your perspective on the world and your part in it is forever changed.
One great way to experience a culture is by attending a cultural festival. This year my family and I thought that we had accidentally stumbled on to the Dalriada Festival, one of Northern Ireland's biggest cultural and heritage festivals comprising of sport, music and food of both Ireland and Scotland.
The Dalriada Festival reflects this shared heritage, which extends back in time to the ancient kingdom of Dal Riada. Imagine our joy at thinking that our latest travel journey had accidentally placed us at the heart of this historic event.
Not so.
As it turns out, what we stumbled upon was a hiring fair. I had to go and Google that.
A hiring fair – also known as a statute or mop fair – dates from the 14th century when there was a labor shortage following the devastation of the Black Death plague. Edward II legislated for a particular day when the Shire would proclaim the rates of pay for the year and on that day agricultural workers (men and women) would come to try to secure work with landowners. Over time the fairs also became days of feast and celebration, with much drunkenness and revelry — not unlike today.
We decided to go ahead and immerse ourselves in culture and attend the event.
My favorite part of stumbling on to this fair was the traditional Irish music ensemble, I videoed here:
As the traveler who has once been from home is wiser than he who has never left his own doorstep, so a knowledge of one other culture should sharpen our ability to scrutinize more steadily, to appreciate lovingly, our own. ~Margaret Mead
Immerse yourself in the culture you find yourself in and enjoy the fact that the world is not like you. Allow this idea to wash over you as you leave behind all the constraints of the person you think that you are supposed to be in the world and allow yourself to learn something new.
To find where to immerse yourself in world cultural events visit Art + Auction magazine @ artinfo.com before your trip to see what exhibitions, fairs and festivals may be happening in your travel locations. Look at their events calendar page. Also note that most government and local cities' websites list different cultural events for their regions.
Happy travel dreams!
Natahsa
For more on this trip see: When Irish music pulls at your heart on World Wandering Kiwi.