Last updated on August 9th, 2014 at 09:12 am
My dream of helping women find their beauty jumped into over drive when I got a retail location.
I was nervous and excited. But the nervousness faded away as I started to meet the amazing women who run incredible businesses on my street. They'll all been so welcoming and supportive.
I'd like to introduce you to one who has a transformative story about how she went from being a police officer to becoming an accomplished artist and shop owner.
Angela DeVincentis runs Grit and Grace boutique in downtown Mebane, NC.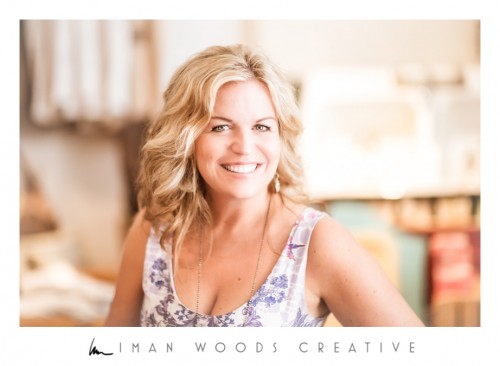 When asked what made her want to get into law enforcement, her eyes light up.
She tells you that she was 12 and living in upstate New York. It was career day, and they had police officers. She researched everything she could find about the vocation. Then went to college for criminal justice.
At the young age of 21, she was hired by the Durham Police Department.
And not knowing a soul, she and her parents threw everything into a u-haul and she moved here to start her dream job. Brave is an understatement. She was the smallest person in the academy at 4'11" and three quarters. (I was told that the three quarters are very important.) As she's talking, I can see she is a powerhouse, but she is TINY. I can imagine the strength it took her to not only keep up but thrive in a physically and mentally demanding career. In fact my jaw might have been on the floor.
She was on patrol for six years and a detective for four. She says:
"I loved foot chases. If you gave me reason to jump outta my car and chase you, I would CHASE you."
How did she go from officer to artist? As with most things, dreams can change as we grow.
"I needed a creative outlet that was not cop related, something feminine. I started to making soap in 1998. For two years I sold the soap at the Raleigh flea market every weekend. It did well enough that I created a website. I started doing juried arts and crafts shows in New York. And eventually, after five years, I was supplementing my entire law enforcement income. I had a choice. I had two daughters throughout all this. I was a domestic violence detective, and I decided to stay home with my girls and do the soap full time."
At this point, Angela is near tears as she describes how much she cared for the women she helped. And how much she mourns the ones she couldn't. And I marvel at her strength.
She says she has a restless spirit.
"The artist in me was something I didn't discover until later in life."
She had a huge collection of license plates from years of recovering stolen vehicles. She started making art with them. Then making jewelry from antique and salvaged spoons. I have one of her bracelets and I adore it. She's ventured out into lip balms and glosses and I can attest they're amazing and soothing.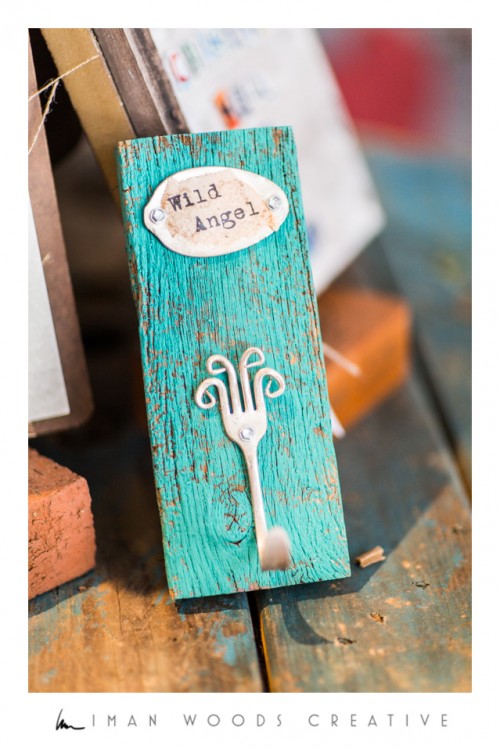 Everything she makes finds a market quickly. This is partly due to her artistic eye and her ability to connect with people.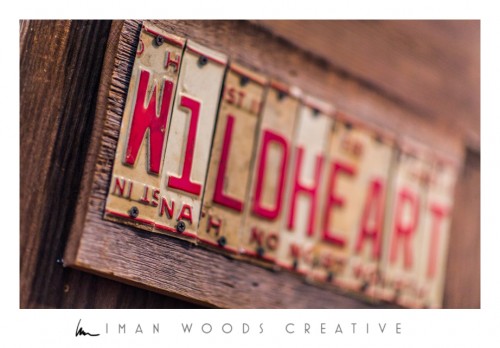 I've spent time with her in her shop and she loves her customers. She knows what's going on in their lives and she is supportive with offers of referrals or connections if she thinks it will help. When you see her in her store, dressed to the nines, rocking cowboy boots, talking about her art, it's hard to imagine her in uniform. But it's clear that every part of her past plays into her future the way it does with most artists. I can't wait to see what her restless spirit has her make next.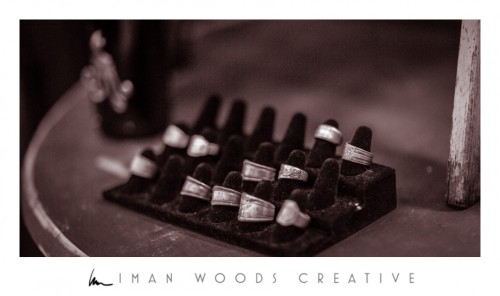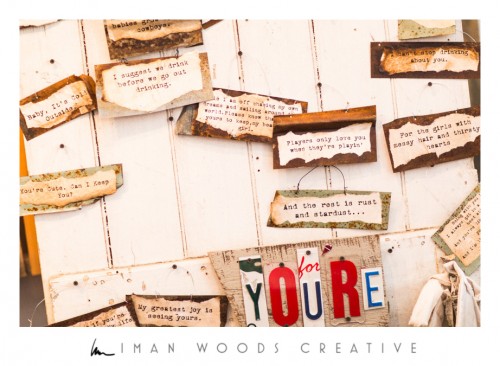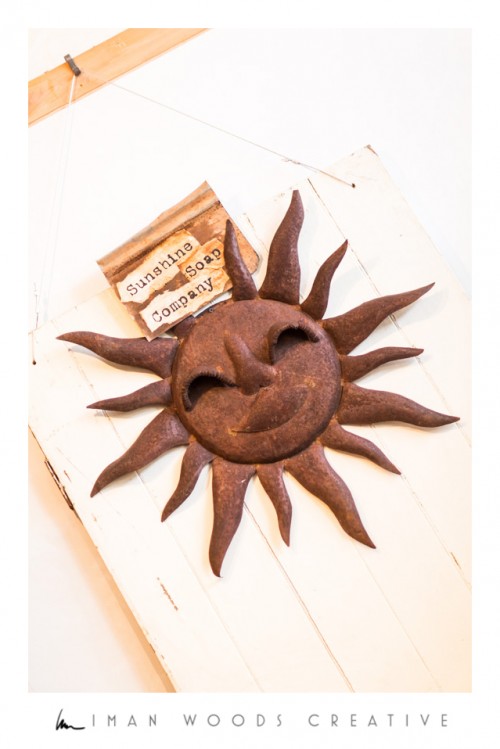 Iman Woods is an American artist who specializes in pin-up photography. Through a unique and therapeutic process, she's spent over a decade in perfecting, Iman helps women undo the damage from a negative self-image and unrealistic beauty industry expectations. She helps women embrace their own style of beauty and see themselves in a new light. You can find her on her website, ImanWoods[dot]com.
Note: Articles by Iman may contain affiliate links and may be compensated if you make a purchase after clicking on an affiliate link.