Last updated on November 18th, 2014 at 01:09 pm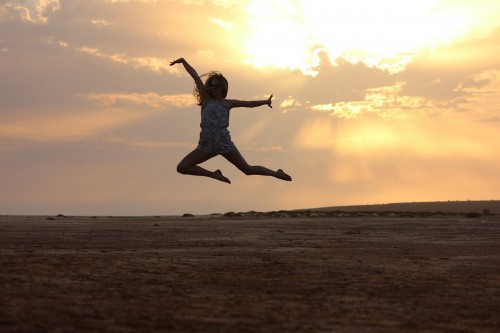 Am I the only one whose mind is blown that we are one quarter of the way through the year already?
I am amazed at how quickly this year has flown by. Maybe because I have been on the road so much, and been living so many dreams out loud, it has felt like an action-packed, adventure filled year.
In a funny way, it almost feels like I have lived a few lifetimes in just the past few months, or at least a few years – so much has happened! My World Tour got launched! My mentors helped me solidify my book concept further last December, and I am moving forward with my book proposal so I can get that into an agent's hands this year.
I have performed in cabaret shows on both coasts of the U.S. I have people organizing to fly me to the UK and OZ this year to teach and perform. I am being hired to star in music videos, and a California band is even writing a song about me for a video I will star in as well. Crazy!
However, with nine months left to go in the year, I want to be sure that my other dreams of getting my book published finally, and growing my life coaching business, are manifesting as well. I got off to a slow start this year with the book and it is time to focus on it again.
My top goals for this year are as follows:
Do burlesque shows each month, as well as teaching and performing.

Write a kick-ass book proposal and land an agent.

Solidify my "Hot for Happiness" Life Coaching business by lining up new clients and teaching workshops to empower women.

Make six figures plus through a combination of my income streams (from writing, dancing and coaching).

Be in a committed relationship with a man I love – my life partner!
I also want to be in my best possible shape this year, and am working with a personal trainer and nutritionist right now to achieve my health and fitness goals. I have made progress on each of these goals this year, but I have a long way to go to meet some of them.
So at the quarter year mark, I am evaluating what I need to do to make these things happen.
Finding Happiness in an Action Plan!
I am already well along with my top goal. That's in motion, and I continue to confirm new shows, gigs and teaching opportunities around the world regularly.
So to make this the biggest possible success, I simply need to keep doing what I am doing on the dancing front. And of course, put in the time to choreograph, rehearse, design incredible costumes and otherwise make my performances a hit. Done!
The #2 goal is one that my 8 Women Dream readers have known about since I first started blogging here. I have been working on a book which is ready to put in front of an agent. I need to finish a book proposal that will knock 'em dead and land an agent this year. I am behind on this goal right now, and need to refocus on it in this next quarter. I am going to start mapping out time in my schedule again to work on the book proposal.
I am fortunate to have mentors who are #1 New York Times best-selling authors who will help me this year by editing my proposal, and even getting it into the hands of a top agent. It's up to me however to write an incredible draft proposal. That will take time, and I need to be investing time in this big dream regularly.
Finding Happiness in a Road Map to Financial Success
Selling my book, hopefully for six figures, will be a big boost to my career. In the meantime, I want to generate six figures this year through my dancing, life coaching and consulting work.
This means making an average of approximately $8,000 per month. I have not hit that amount yet, so in order for me to reach that goal this year, I have to either sell my book in 2013 and/0r line up enough life coaching clients and workshops, and make enough money through dancing and selling merchandise like DVDs and e-books, to hit that goal.
This is going to require have a solid business plan in place, and then taking the steps to implement whatever needs to be done to reach the goal! I need to sit down, this week, and put together a business plan.
The goal of being with a life partner feels a little more elusive at this point, only because I can't dictate to a man that he needs to commit to me and by a certain date. I can however be out there meeting people and dating, and can hold a clear vision and intention for what I wish to create. I can ask the Universe to help me out with this one, and be willing to take risks, like I do in the rest of my life, and to put my heart on the line. I trust that things will somehow align in divine timing, and that someone wonderful is out there in the world.
How Are You Doing On Your Goals?
I hope this post will be an inspiration to you to do your own quarter-year check-in! How are you doing with your personal, business, health and  general life goals? Do you need to map things out further in a certain area and to take more action?
What can you do this week to move one little step closer to living one of your big dreams? Keep us posted!
Lisa Powell Graham
Get Happy!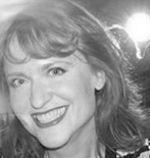 Lisa P. Graham is an inspirational writer, life coach, TED motivational speaker, and globe-trotter whose passion is to help others to find happiness and meaning in their daily lives. A political activist at heart, Lisa would like to empower more women to run for political office as a way to create positive change in the world. You can find her on her website or watch her TEDx speech on YouTube.
Note: Articles by Lisa may contain affiliate links and may be compensated if you make a purchase after clicking on an affiliate link.