Last updated on December 8th, 2013 at 11:36 pm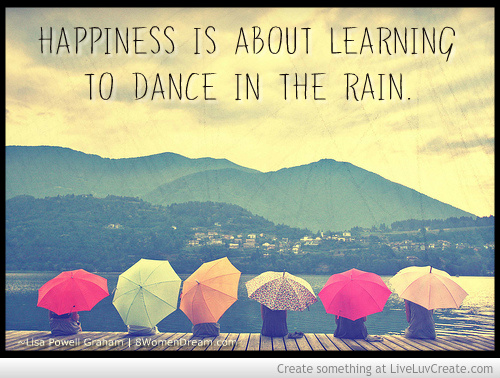 This past week for me was all about music and moving my body. It was all about dancing and celebrating. And about navigating through some storms.
One of my favorite quotes is by Vivian Greene:  "Life's not about waiting for the storms to pass…It's about learning to dance in the rain."
Dance, Dance, Dance! 
Last spring, I bought tickets to see one of my favorite bands, Maroon 5, play at the Saratoga Performing Arts Center in Saratoga Springs, NY. The concert date finally arrived, last Thursday, September 5th.
I had lawn seats in this venue, which accommodate 25,000 people. And I'd say all 25,000 of them were there at this event. It was a packed house.
I brought a soft blanket and a picnic dinner of vegan snacks (hummus, veggie burger bites, kale chips, soy crisps, grapes, kombucha, organic Fair Trade dark chocolate with coconut crunch!). And I brought a friend to celebrate her birthday.
We settled down, got cozy on the blanket and noshed during the first performance by Tony Luca, the pre-opening act. By the time that opener Kelly Clarkson took the stage, everyone in the lawn section was standing up.
So instead of cozy blanket time, we had to stand up to see the show. The lawn was packed with people standing up, dancing and singing long to Kelly's songs.
In this case, dancing wasn't my first choice; a relaxing picnic on a blanket was what I was aiming for! Yet the moment called for dancing.
And so we stood and we danced. When the moment calls for dancing, I dance!
Shaking My Money Maker 
Friday night I had plans to celebrate a dear friend's birthday. She had arranged for us all to meet at Aladdin's Restaurant in Amsterdam, NY.
Aladdin's is owned by a Syrian family, and they serve delicious Middle Eastern food. They also offer hookah pipes, and we were happy to indulge.
Finally, they feature a belly dancer on Friday nights, and the performer happened to be a friend of the birthday girl, Andie.
Just in case, I brought along three of my jangly belly dancing skirts, figuring I might shake it a little if they played music and opened up the floor after the featured dancer finished.
And that is what happened. First, we enjoyed a feast of hummus, mutubal (eggplant dip), and falafel, along with Arabic Salad (made with mint oil, so it had a sweet taste). And we smoked a hookah made with grapefruit and mint.
Once the featured belly dancer had performed a half dozen numbers, winding and dancing her way through the tables, I tied on my belly dancing skirt.
And I shook it to the Middle Eastern music playing, hips shaking, slow then fast, moving into a full-body shimmy when the music called for it.
The owner of the restaurant noticed my dancing style, and made a point of complimenting me. He asked me if I'd consider dancing for them as one of their featured performers.
Getting paid to do what I love, to dress in sexy belly dancing outfits, and to shake my money maker? Heck yes!
And Even More Dancing!
Saturday night I had the opportunity to go to a blue and soul dancing event in Hartford, NY. It was the Hart and Soul weekend, and I got to dance to a live soul band.
Soooo much fun! I have been lindy hopping since 1998 and blues dancing actively for the past five years.
This event featured some dance instructors and friends who have also been on the scene for a decade or more. So I had the pleasure of dancing with some incredible experienced dancers.
And, the fun of dancing to live bands and to soul music that made me want to move.
Instant Joy!
Dancing makes me happy. Saturday night, I stayed out dancing until 3:30 a.m. because there was good music (DJed after midnight, and a live band before that) and amazing dancers.
I love connecting with a dance partner, and interpreting a song together. Our bodies are the instruments.
Just feeling into the music, and the joy I feel in my soul as a result of moving to the music, make those super-late nights worth it sometimes.
Hard-core lindy hop and blues dancers are just attuned that way. Late nights are fun for us, since it means more good dancing!
And sometimes you reach that point when your brain isn't really working properly, but your body is still moving to the music. Dancing moves beyond conscious thought.
There is a zone in which you are floating, flying, dancing, not thinking about anything at all except the magic of the moment.
I was in that zone. Feeling amazing!
Happy Memories
Some of my happiest memories involve dancing – whether it's large dance events like the one in Hartford, CT this past weekend, or performance memories, like belly dancing at a friend's wedding, or literally dancing in the pouring rain with my sister Margaret and some good friends when we were in Argentina a few years back.
We danced in a torrential downpour, in a friend's courtyard, with the music blaring, until the wee hours of the morning. It is one of the most crazy fun memories of my life!
I hope to dance in the rain again. It's hard not to be incredibly happy when dancing in the rain. Of course it's nice when it's a warm summer rain…
Making the Most of the Moments!
Of course, the whole point of dancing in the rain is just loving life as it is. If it's raining, love the rain! When it's sunny, enjoy the sunshine.
Sometimes it feels like it'd be nice to have sunshine all the time, but I'm not sure we'd really appreciate the sun if it weren't for the rain. Rain and sunshine, darkness and light, day and night – it's just life.
Learning to love all of it is the way to a truly happy and peaceful life.
May we all learn to love the storms as much as the sunshine, and remember to dance in the rain!
Lisa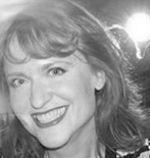 Lisa P. Graham is an inspirational writer, life coach, TED motivational speaker, and globe-trotter whose passion is to help others to find happiness and meaning in their daily lives. A political activist at heart, Lisa would like to empower more women to run for political office as a way to create positive change in the world. You can find her on her website or watch her TEDx speech on YouTube.
Note: Articles by Lisa may contain affiliate links and may be compensated if you make a purchase after clicking on an affiliate link.