Kelsey McBride PR, a Los Angeles-based public relations agency, announced this week that they are now offering pay-as-you-go a la carte public relations services including press release writing and distribution, media pitching, and social media management.
"Most public relations firms have high monthly retainers, costing around $2,000 a month, which many authors cannot afford in this economy," said Kelsey McBride, President of Kelsey McBride PR. "We will provide the results you need to get the word out about your book, build credibility, and attract new customers," said Kelsey McBride.
At Kelsey McBride PR clients customize their public relations campaign based on their specific budget and needs, without having to sign up for any contracts or buy unwanted services. Prices range from $115 for a Media Pitch to $300 for Maximum Exposure Press Release Distribution.
Kelsey McBride PR promotes authors through social networking, press releases, and media pitching to build their online presence and gain exposure for their book in media outlets nationwide.
"We target web sites, blogs, magazines, newspapers, television and radio shows with audiences appropriate for each unique author," said Kelsey McBride. "Exposure in the media increases an author's online presence so target readers can find books of interest easily and effectively through search engines like Google."
Kelsey McBride PR has successfully promoted authors in a variety of genres including self-help, historical fiction, and nonfiction.
For more information, visit www.kelseymcbridepr.com or contact Kelsey McBride at Kelsey(at)kelseymcbridepr(dot)com or 866.751.2797.
Lisa
Los Angeles, CA (PRWEB) January 2013
Read more: www.prweb.com/releases/2013/1/prweb10262654.htm
Blog: www.kelseymcbridepr.com/public-relations-blog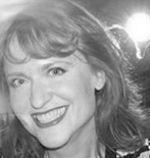 Lisa P. Graham is an inspirational writer, life coach, TED motivational speaker, and globe-trotter whose passion is to help others to find happiness and meaning in their daily lives. A political activist at heart, Lisa would like to empower more women to run for political office as a way to create positive change in the world. You can find her on her website or watch her TEDx speech on YouTube.
Note: Articles by Lisa may contain affiliate links and may be compensated if you make a purchase after clicking on an affiliate link.