Last updated on January 22nd, 2019 at 02:08 pm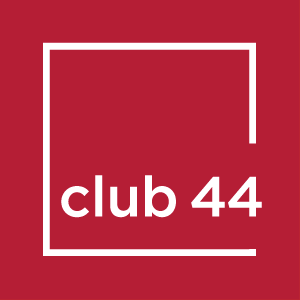 Tomorrow, I turn 44 years old, which is supposed to be a magical number in alchemy.
So many incredible things are happening in my life right now, and I am sure this will be my best year yet! Right now, I am taking stock of all the amazing things I have been fortunate enough to do in this lifetime so far.
I know the next 44 years of my life will be even better! But right now, here is a list of the top 44 things I have done so far in this lifetime.
I am finding happiness and joy today in remembering all the adventures I have experienced, and all that I have accomplished already. I swear I truly am the luckiest girl in the world.
Lisa's Top 44 Life Adventures So Far!
1. Learning how to love and accept myself completely, as I am! I think I am the bomb-diggity, flaws and all.
2. Traveling the world (four continents so far – three more to go!), and having great adventures everywhere I go.
3. Skydiving.
4. Graduating from Harvard and Princeton.
5. Writing the draft manuscript of my first book, with a lot of love and support from my faithful 8womendream readers!
6. Finding peace of mind, after years of struggles with PTSD, chronic anxiety and suicidal depression.
7. Becoming a Martha Beck Certified life coach.
8. Becoming a blogger on 8womendream, just over five years ago!
9. Buying my home, which was a stop on the Underground Railroad from 1848-1888, owned by Harriet Tubman's cousin, John Hooper.
10. Buying a beautiful, historic commercial property in Troy, New York which I am currently renovating and developing.
11. Falling madly, passionately, head over heels in love. Didn't work out, but I have had so many wonderful adventures in love, and am so enjoying the ride!
12. Getting married and divorced, and learning a lot from that as well!
13. Becoming a professional dance instructor, and taught and performed Lindy Hop for five years.
14. Becoming a professional belly dancer, and have belly danced in the Middle East.
15. Becoming a professional burlesque dancer, which was another fun and unusual adventure!
16. Went parasailing, over the beaches of South Florida.
17. Learning how to surf on the Western coast of Costa Rica.
18. Ziplining over the rain forests of Costa Rica.
19. Joining the gospel choir at Glide Church in San Francisco, where I was a soprano.
20. Becoming an aunt – three times over!
21. Being an extra in two movies.
22. Being a featured extra in a rock music video.
23. Studying tango and flamenco.
24. Studying cuban salsa dancing in Cuba for a month! Amazing!
25. Traveling by myself across the Middle East and Mediterranean Europe for two months.
26. Learning Spanish.
27. Studying to become a concert pianist for ten years.
28. Spending a summer in Russia during college – I can still recite a Russian tongue-twister and dirty limerick!
29. Becoming a Yogini!
30. Learning how to practice and lead guided meditations.
31. Traveling and teaching with my Buddhist spiritual teacher Nithya Shanti in India.
32. Surviving suicidal depression (twice) and living to tell about it, which I believe makes me a more compassionate, empathetic person.
33. Moving across the country to San Francisco, and falling head over heels in love with this urban paradise.
34. Getting asked to run for Mayor of the small city of Troy, New York where I live, and deciding not to do it because I have bigger, global aspirations at the moment!
35. Launching my public Facebook page as an inspirational writer and growing the community to more than 16,000 people in the first three months.
36. Creating the Awesome Goddess Posse, a community for women who want to fearlessly live their dreams and learn to love themselves more.
37. Planning events for Hillary Clinton in Troy, New York when she was my U.S. Senator.
38. Becoming successfully self-employed in 2000 and being a happy self-employed entrepreneur ever since!
39. Running a City Council campaign in Troy, New York.
40. Meeting so many of my heroes, including Bill Clinton, author Elizabeth Gilbert, musician Michael Franti, and many more.
41. Being the keynote speaker at multiple Take Back the Night rallies for victims of sexual assault.
42. Finding and living my life's purpose – to be a channel of love in this world and to empower women to live their dreams!
43. Working on my other life's goal of touching, moving and inspiring millions with my words.
44. Sharing my life's adventures, goals, dreams, inspirations, challenges, accomplishments and successes HERE on 8womendream for the past five years!
I am sure that the next 44 years of my life will be even more exciting, adventurous and fun. I feel like I am just warming up – the best is definitely yet to come!
Wishing everyone a wonderful day, year and life. May this be our happiest year yet!
To living our hearts' dreams and desires, out loud!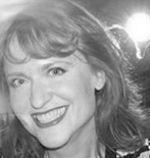 Lisa P. Graham is an inspirational writer, life coach, TED motivational speaker, and globe-trotter whose passion is to help others to find happiness and meaning in their daily lives. A political activist at heart, Lisa would like to empower more women to run for political office as a way to create positive change in the world. You can find her on her website or watch her TEDx speech on YouTube.
Note: Articles by Lisa may contain affiliate links and may be compensated if you make a purchase after clicking on an affiliate link.