Last updated on January 22nd, 2019 at 02:08 pm
I did it! I did it! I did it!
And it only took me a year and a half.
Sigh.
So it took longer than I had planned for it. Story of my life. But I'm writing today to share some super exciting news – at least for me anyway. I finally finished and published my book series on Kindle.  (This is me doing the happy dance in the background.)
This has been a dream of mine for a while now. Since January of 2014 to be exact, when I purchased a program to help me become a best seller on Kindle. I'm not a best seller yet – that's the next goal – but I just completed the HARDEST part – writing the books and publishing them!
My husband was with me when I purchased the system, and announced right then and there that I would never do it.  (What a buzz kill!)  But he was kind of right. I have a habit of starting something and not seeing it through. I have the challenge of coming up with a creative idea every minute. Harnessing that creativity? Not my strong suit.
So when I begged him to let me buy this system, and promised him that I would actually do the work, I was more motivated than usual, if for no other reason than proving him wrong.  (Not proud, just honest.)
So long story short – a year and a half later – I did it. And today, I want to share with you why I was able to see this project through, in the hopes that it will help you stay the course for your dream.
1. The project was in direct alignment with my dreams and goals and business plan. It was congruent with my business plan and model, and actually met a need that I had. It was not a shiny bird distraction that I am famous for.  (Not all ideas that sound good are worthy of distracting you from your current business model. Sometimes an idea is super great, but should be saved for another time.)
2. I chose an accountability partner from day one – somebody else who wanted to do the very same thing (launch a book on Kindle). We agreed to stay partners, hold each other accountable, and see it through to the end. And we have done that. We still meet on the phone consistently to check in and keep each other on task. I am convinced that I without my accountability partner I never would have even started. (Don't tell my husband.)
3. I followed instructions. I am famous for looking for shortcuts and trying to circumvent the process already created. It's my gift. And not a good one. But this time I followed the instructions, word for word. I watched the videos. I read the manuals. More than once. I asked questions when I had them. I didn't settle for half-ass (excuse my language – but I think if  it's a compound word, it shouldn't really count as a bad word – especially if you're using it when talking about business. I'm just saying.) As a motivational speaker, I spend half my time thinking I don't know anything, and the other half thinking I know everything. So in this case I decided that they were the experts, not me, and that I didn't know what I didn't know.  (Ever hire someone to do work for you, and then insist you know better?)
4. I made a plan.  Walking around saying, "I need to write five books" was an absolute albatross around my neck. Way too heavy for me to carry. Just like it's too heavy to carry a burden that says I need to lose 80 pounds, and much easier to carry one that says today I'll focus on one – the same goes for this project.  Instead of walking around with this big task hanging over my head, I carried around one task. Write book one. Write chapter one. Write for an hour today.  (Sometimes we don't finish our tasks because the line item on our list of things to do is HUGE. Make it bite sized.)
5. I worked the plan and made it a priority.  I established exactly where in the line up of my tasks, this fell as a priority. This helped me when distractions came along, to stay focused. I did, however, make one mistake.  Another project presented itself to me and completely derailed me from this one. So this got put on the back burner below the other project. That was a mistake. I should have put the newer, shinier project on hold until this one was finished. Don't let shiny birds keep you from your task. Stay focused.  In most cases, that project will still be there for you later.
6. I trusted the process.  I'm always excited at the front end of a project, and then the more time I put into it, the more disenchanted I become. The words look awesome and cutting edge and fresh in the beginning – but after I've read them a hundred times – well, I start to hate it.  Those were the moments when I said, "Just keep going. Trust the process. Don't give up. So the book may not be as good as you hope – finish it anyway."
7. I paid attention to my inner critic and killed her whenever I could.  She's quite pesky, that inner critic – showing up to tell me this isn't good enough, nobody will buy it, I wasted my money, there's not enough time, you'll never finish.  I think she represents the fear I carry in every new dream – the fear that it just won't happen – or even the fear that it will. Staying the course in spite of that inner critic (or the outer critics – which are never in short supply) is crucial to reaching your dreams. Just be aware when they speak that their motive is to bring you down. Fight back. Don't give up – even if you secretly think they're right.
8. I trusted my best even if it wasn't THE best.  Many of us seem to think that we shouldn't try something if somebody else can do it better. Bah humbug. I learned a long time ago that somebody is always going to be better than me, more talented than me, more successful than me.  Just as I will always be better than someone else. Just the way it goes.  I just trust that what I do is good enough and that there is a place in this world to hold my dream and your dream and his dream. Just because someone else is better, doesn't mean there's no room for me.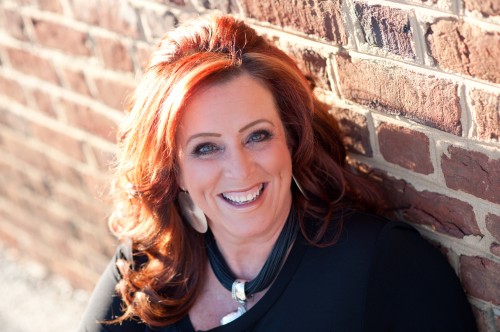 So, there you go. That's how I did it.
I'm not through yet – on to the next phase of this dream – moving up the best seller list. Or even getting in the neighborhood.  It's a lofty goal, but I'm not afraid to try.
What about you?
I hope these words brought you comfort and hope and the courage to keep going.
And if you get a chance and want to see my new baby, or rather babies – check out the link below. I would be super excited if you would check one out and give it a review!
Happy Dreaming!
Here's the link where you can go check out the series!
I would LOVE it if you would leave a review! I just published a book series on Kindle – The Gusty Girls Guide to Public Speaking – a series of five books on the art of speaking in public. For a short time each book will be available for 99 cents each. I would LOVE it if you would buy the book and review it for me!!!!!!!!!!!!  Here's the link to the series on Amazon.
http://www.amazon.com/s/ref=nb_sb_noss?url=search-alias%3Ddigital-text&field-keywords=Gutsy%20Girls%20Pocket%20Guide%20to%20Public%20Speaking%20on%20Kindle
Kelly Swanson is an award-winning storyteller, comedian, motivational speaker, Huffington Post Contributor, and cast member of The Fashion Hero television show airing on Amazon Prime. She is also the author of Who Hijacked My Fairy Tale, The Land of If Only, The Story Formula, and The Affirmation Journal for Positive Thinking. She was a featured entertainer for Holland America Cruise Lines, keynote speaker for the International Toastmasters Convention, and has keynoted major conferences and corporate events from coast to coast. She just launched her one-woman show Who Hijacked My Fairy Tale in theaters, and it is being booked all over the country. In July of 2022, she was inducted into the National Speakers Association Speaker Hall of Fame.
Note: Articles by Kelly may contain affiliate links and may be compensated if you make a purchase after clicking on an affiliate link.