Last updated on January 22nd, 2019 at 02:08 pm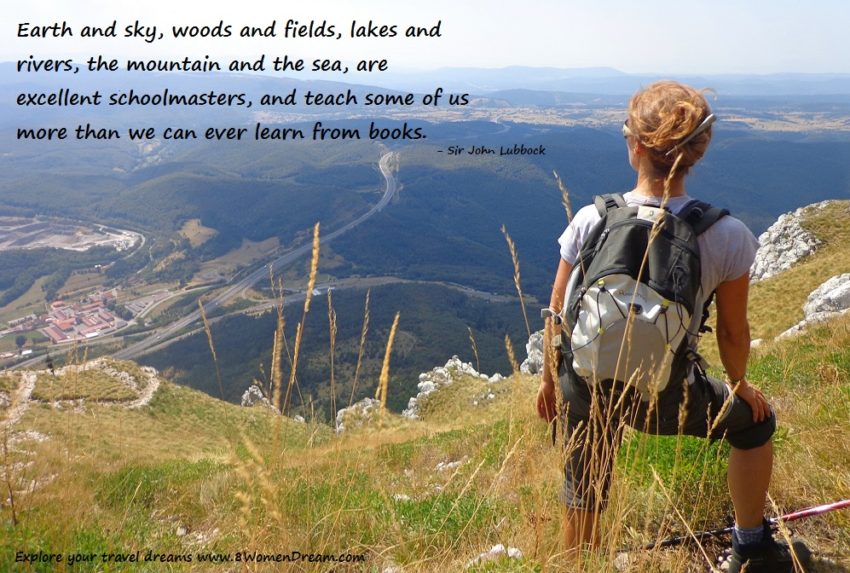 Besides the Seven Wonders of the World and UNESCO World Heritage sites, visiting the U.S. National Parks is at the top of many travel dreamer's bucket lists. This is especially true for women who love to be outdoors hiking, mountain climbing, fishing and rafting. To honor the National Park experience, this coming week is National Park Week. When was the last time you visited a National Park?
From April 18 through 26, the U.S. National Park Service and the U.S. National Park Foundation will host National Park Week. This year's theme, "Find Your Park," invites people everywhere to be a part of the Find Your Park movement and discover their own unique connections to parks and the programs managed by the U.S. National Park Service.
Each year, the U.S. National Park Service offers free admission to all the National Parks. This year, the theme is "Find Your Park" and you can get in free on April 18 and 19 to enjoy exciting activities and programs.
There are countless ways to enjoy National Park Week. Check out www.nationalparkweek.org for ideas on how to connect with your favorite National parks, where to go and what to do and possibly plan your bucket list trip.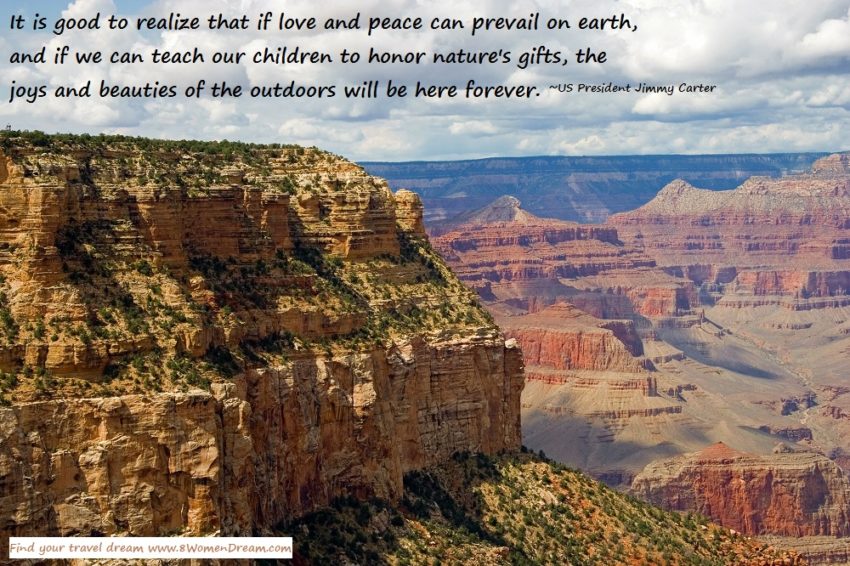 Here are 8 Ways to Enjoy National Park Week:
1. Share Your Story.
Your story could inspire others to discover their favorite U.S. National park! The public is invited to share their story on social media using #FindYourPark and at FindYourPark.com. The website features an interactive gallery of inspirational stories from the general public, National Park Service employees, and celebrities. People can also enter The Centennial Project contest.
2. Take Advantage of Free Admission Days.
All National Park Service entrance fees will be waived on the opening weekend of National Park Week – April 18 and 19. While the majority of national parks provide free entrance every day of the year, the 128 parks that normally charge an admission fee will also be free to enter that weekend.
3. Attend a Star-studded Party.
Marvel at the incredible dark night sky found in many national parks. Great Basin National Park, Sleeping Bear Dunes National Lakeshore, Rock Creek Park, Cabrillo National Monument, and Jimmy Carter National Historic Site will all host astronomy programs and star viewing opportunities during National Park Week.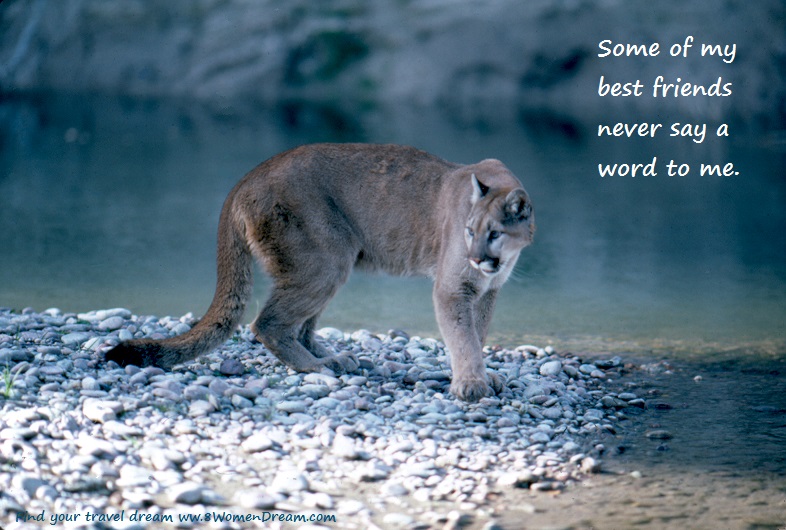 4. Take part in the #FindYourParkInstaMeet.
From 2:00 to 4:00pm ET on April 19, parks across the country including Grand Teton National Park, Everglades National Park, Golden Gate National Recreation Area, Fort Vancouver National Historic Site, Great Smoky Mountains National Park, New Bedford Whaling National Historical Park, Independence National Historical Park, and Statue of Liberty National Monument will participate in the Find Your Park InstaMeet. You can join in the fun from wherever you are using the hashtags #FindYourParkInstaMeet and #FindYourPark and tagging @NationalParkService and @GoParks on Instagram.
5. Celebrate Earth Day.
This year is the 45th anniversary of Earth Day and national parks are some of the best places to honor the day. John Muir National Historic Site, Cape Cod National Seashore, and Dinosaur National Monument are some of the parks hosting special Earth Day-themed events.
6. Join the Revolution.
Participate in three days of events at Minute Man National Historical Park to commemorate the anniversary of the start of the American Revolutionary War. Events include battle demonstrations, musket firings, drills, battle demonstrations, speeches, and other ceremonies.
7. Be a VIP (Volunteer in Park).
Lend a hand to care for your parks. Volunteer projects happening during National Park Week include a trail project at National Capital Parks – East, habitat restoration at Cuyahoga Valley National Park, tree planting at Flight 93 National Memorial, and a river float and clean up at Chattahoochee River National Recreation Area.
8. Book your trip to see and experience a National Park.
The National Park Service has their own website at www.nps.gov where you can explore National parks and book vacation packages to any National park throughout the U.S.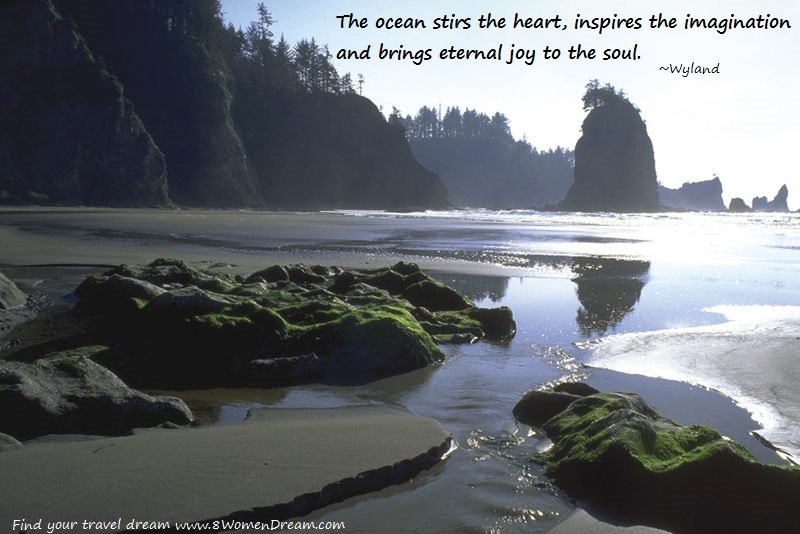 One of the best ways to feel empowered about your life is to get outside and experience nature. Book a trip that challenges your normal routine and take a risk on your resiliency and ability to roll with change. Seek out experiences that go against what you've always done and allow some dirt to collect on a pair of hiking shoes. Sleep in a tent, wake up under the stars, hike a mountain, or raft down a river–try a new travel bucket list experience and find out who you really are at your very core.
Once you experience a National Park, you are forever changed.
Go live your travel dreams!
Natasha von Geldern
See the world!
About the U.S. National Park Service:
More than 20,000 National Park Service employees care for America's 407 national parks and work with communities across the nation to help preserve local history and create close-to-home recreational opportunities. Learn more at www.nps.gov.
About the U.S. National Park Foundation:
The National Park Foundation is the official charity of America's national parks and nonprofit partner to the National Park Service. Chartered by Congress in 1967, the National Park Foundation raises private funds to help PROTECT more than 84 million acres of national parks through critical conservation and preservation efforts, CONNECT all Americans with their incomparable natural landscapes, vibrant culture and rich history, and INSPIRE the next generation of park stewards. Find out more and become a part of the national park community at www.nationalparks.org.
Sources:
WASHINGTON, April 16, 2015 /PRNewswire-USNewswire
National Park Foundation
www.nationalparks.org
[fbcomments]
Natasha von Geldern is a travel writer, editor, and blogger who is passionate about making the pages of the atlas real by traveling the world. She is a contributor to Travel Wire Asia, Wild Junket Magazine, Yahoo! Total Travel, and Travelbite. You can find her on her travel website and blog, WorldWanderingKiwi.
Note: Articles by Natasha may contain affiliate links and may be compensated if you make a purchase after clicking on an affiliate link.