Last updated on January 23rd, 2019 at 10:36 am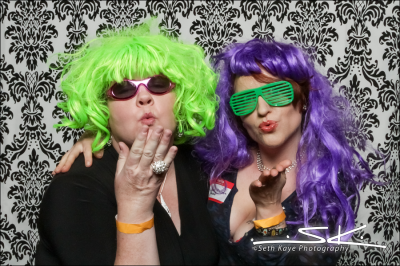 Last weekend marked a big milestone. I celebrated with old friends at my 25th high school reunion, and found happiness in reminiscing, reconnecting, and reflecting on life adventures: those since high school, and those yet to come.
I decided to create a list of the 25 greatest adventures I've had since high school. Honestly, it boosted my spirits, because as the day of the event drew closer, I found myself judging myself for things I have not accomplished yet.
I have always been an ambitious person, and have lived so many dreams already, and also have so many left to achieve. Taking stock of what I have done reminded me that I can and will create incredible things.
Then I made a list of the 25 top things I want to do in the next 25 years.
First, here's the list of everything I was most proud of in the first 25 years since high school:
1. Went skydiving, parasailing, zip-lining, surfing (bucket list stuff!
2. Traveled on four continents (looking forward to three more!)
3. Graduated with my MPA from Harvard, and my BA from Princeton
4. Worked for Hillary Clinton
5. Taught workshops with my Buddhist spiritual teacher in India
6. Became a professional lindy-hop instructor and performer
7. Became a professional belly dancer and burlesque dancer
8. Lived in Moscow for a summer and learned some Russian
9. Lived in Cuba for a month and studied Cuban salsa dancing
10. Wrote a nonfiction book (still finishing it!)
11. Wrote a book of poems (have published some of them)
12. Became a Martha Beck Certified Life Coach
13. Got married and divorced (one learns a lot!)
14. Lived in San Francisco, California for three blissful years (LOVE that city!)
15. Bought a few homes including one that was a stop on the Underground Railroad (it was owned by Harriet Tubman's cousin, John Hooper)
16. Bought a historic downtown commercial property
17. Started a daily meditation practice in 2005 – still ongoing!
18. Became a vegetarian in 2005 (technically a pescatarian)
19. Danced in a rock video
20. Went to see the Dalai Lama
21. Became a Yogini
22. Took the Bodhisattva vow
23. Fell in love more than once (love is magical!)
24. Worked for Gavin Newsom when he was Mayor of SF
25. Sang in the Glide Ensemble in San Francisco (famous gospel choir!)
I realized that the top two things that I want to create in my life in the next 25 years are publishing my books and having a family. Of course, there are a million other things I want to do.
I'd better get busy! If this inspires you, write your own list of what you have achieved since high school – and what you are looking forward to creating in the future!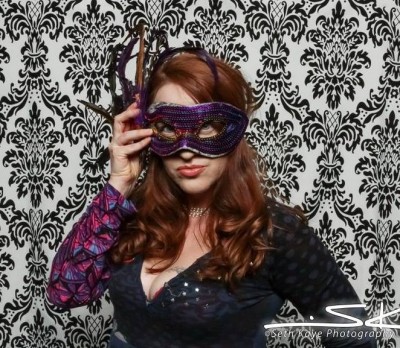 Then go take some action. The key to finding happiness is in being willing to take action towards something meaningful to you.
Top 25 Fun Things to Do in the Next 25 Years!
1. Write and publish best-selling books
2. Have or adopt or raise a baby – grow a soul!
3. Get married again not because I need that in order to LOVE, but because it's a beautiful promise to make to someone – when it's right (soul-mate love!)
4. Better yet, elope somewhere beautiful!
5. Learn more dances (tango, salsa, more African dances)
6. Master more languages (Italian, Portuguese, Russian, etc.!)
7. Read more books – especially ecstatic poetry, spirituality, religion, history
8. Start a leadership school for girls in Afghanistan
9. Start other schools for girls
10. Support and/or launch charities
11. Launch a foundation that supports world peace and understanding
12. Go hang-gliding
13. Travel to all seven continents (have been to four so far!)
14. Become a multimillionaire+ so I can support/create more charities and do more good!
15. Deepen in my studies in Buddhism and yoga
16. Do more silent retreats in beautiful places
17. Teach workshops and lead retreats around the world to help transform women's lives – so they may truly LOVE themselves and live their dreams!
18. Become a highly acclaimed and world-renowned inspirational public speaker
19. Share a stage with Oprah, Sir Richard Branson and the Dalai Lama (does not have to be all at once!)
20. Be a U.N. Ambassador for Peace in some capacity
21. Live in San Francisco again!
22. Have homes around the world (have some already – Florida, NJ, Argentina, Spain – in the family)
23. Sail to French Polynesian islands
24. Do Bali Boundless Bliss then lead retreats like that someday!
25. Make tons of love!
I have achieved these adventures by putting my dreams down on paper, meditating on them, being willing to change and go with the flow, and following my gut when it is telling me to take a big chance.
Go make your lists. Learn to meditate.  Be willing to change and go with whatever happens. And most importantly, listen to your gut!
May you find the happiness you seek —
Lisa Powell Graham
Get Happy!
[fbcomments]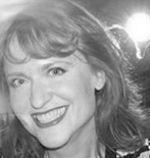 Lisa P. Graham is an inspirational writer, life coach, TED motivational speaker, and globe-trotter whose passion is to help others to find happiness and meaning in their daily lives. A political activist at heart, Lisa would like to empower more women to run for political office as a way to create positive change in the world. You can find her on her website or watch her TEDx speech on YouTube.
Note: Articles by Lisa may contain affiliate links and may be compensated if you make a purchase after clicking on an affiliate link.