Last updated on January 22nd, 2019 at 02:09 pm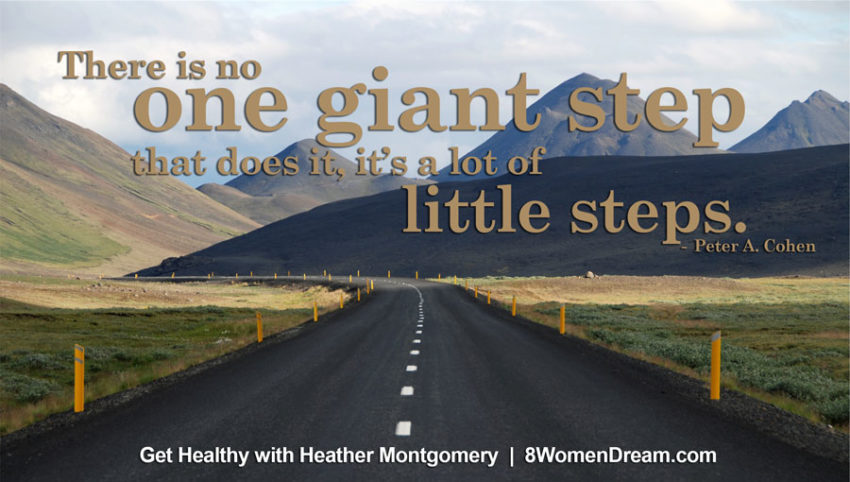 Workout mistakes happen to us all. It doesn't matter how long you've been involved with your fitness dream, mistakes happen. Some of these mistakes I covered in my post Workout Tips: Top 8 Fitness Mistakes Women Make.
Every fitness client I talk to are interested in making whatever they are doing to stay on track with their fitness work faster, more efficiently. Ok, really the conversations are around how to lose body fat and gain muscle faster.
Avoiding jumping
I'm not talking about leaping buildings in a single bound. Jumping even a little can help build up strong skeletal connections. Jumping jacks, high jumps, split jumps – all good examples on low easy jumping that can get you started on getting used to leaving the ground.
Start small. Focus on one inch off the ground. Get some air between your feet and the ground.
Picking the wrong target heart rate
Just like your exercise plan, you have to mix up your heart rates. This means some workouts might be in your "fat burning zone" some might be in your "aerobic zone" and some may have you stopping to catch your breath every few minutes.
Good. This is what I mean by mixing it up.
Heart rates are one way to judge how hard we are exercising. These change as we age. Be aware of what your fitness goals are, and pay attention to your heart rate. I don't mean keep a chart and check it every second of the day, but here are few parameters on your heart rate you can check in with:
Resting heart rate: take this first thing in the morning before getting out of bed. If you want to check it later in the day, lie down for at least 10 minutes, doing nothing and then check it. Not sure what your resting heart rate should be? According to this article on WebMD.com a normal adult resting heart rate is 60-90.
Calculate your range for fitness heart rate. Not sure what the heck I'm talking about? Use this handy calculator to figure out the range. Check out my results here:
Ignoring your food plan
Yeah, yeah. It's all about the food. We all know this. And yet it is the number one concern of everyone I talk to. All the work we do when we get all sweaty can only do so much to get us to our healthiest state.
I really love this quote. Eating right is the key to making your workouts count long term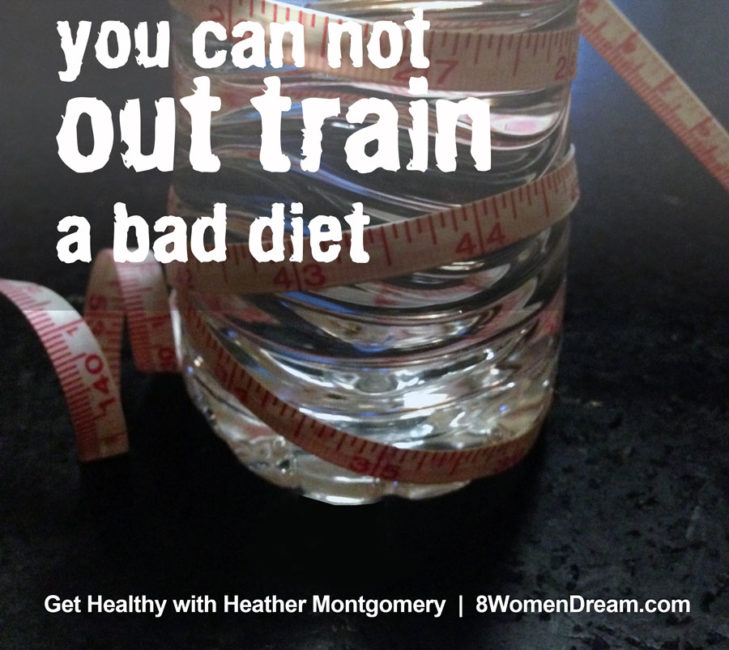 Sitting all day
I sit for a living. My job is technical, online, and 100% based in front of a computer. I have reminders and breaks that I make myself peel out of the chair and move around.This is the hardest fitness mistake to break. Stretching and moving around is so vital when we are stuck in a chair most of the day.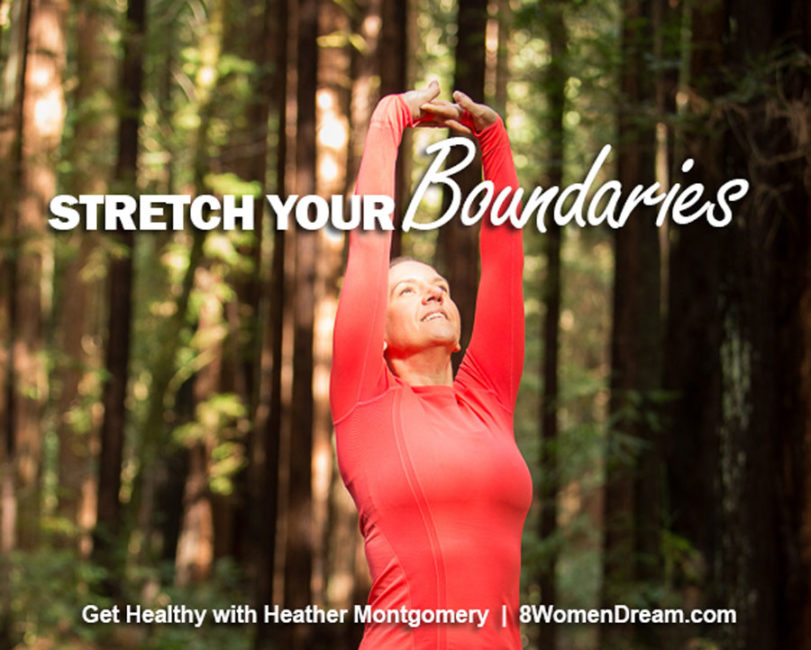 Avoid the biggest fitness mistake of all. Move for the sake of connection with yourself.
Part of the issue of aging is the disconnection between mind and body. Avoid staring at the mat when we work our, staring at our feet. This is the start of our not trusting out bodies are where  we think they are.
Look up, peer eye level during your workout and remind yourself that horizon ahead represents your goals.
What fitness mistake will you be avoiding this week? Share in the comments.
Heather Montgomery
Go get your fit on.

[fbcomments]

Heather Montgomery is a fitness writer, triathlete, and serial entrepreneur who is devoted to sharing what she has learned about becoming a triathlete after age 40. She uses her Metabolic Training Certification to help other women struggling to get fit in mid-life. She lives and trains in Santa Rosa, California, the new home of the Ironman triathlon. You can find her biking the Sonoma County wine trails.
Note: Articles by Heather may contain affiliate links and will be compensated if you make a purchase after clicking on an affiliate link.