Last updated on January 22nd, 2019 at 01:58 pm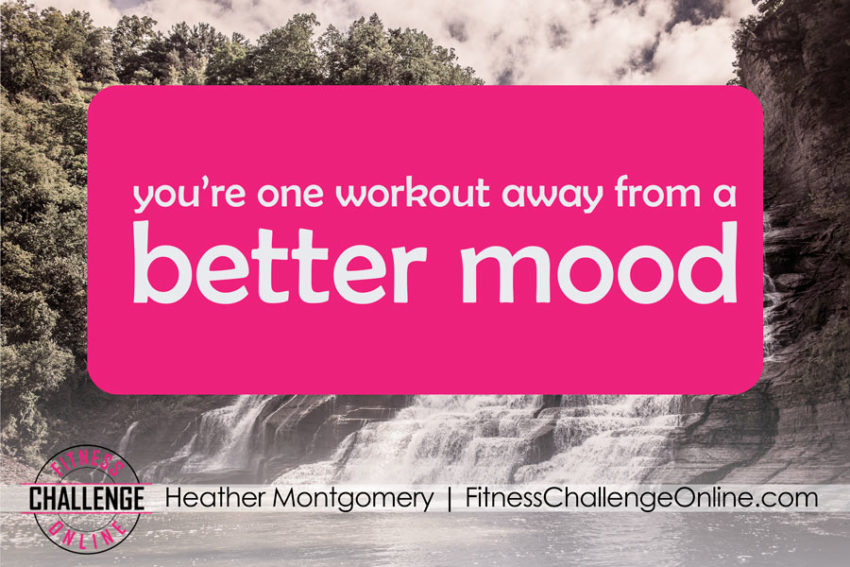 I am a stress monkey. The weeks fly by and there is never enough time to get everything done. So how can you beat the stress cycle?
I truly hate admitting that I am stressed out.
I know that a good workout is the best option for my health also helps relieve stress.
Why does exercise help to relieve stress?
I learned the hard way that when exercise is not part of my daily life that the little daily stress seems to pile up. The knots in my neck find friends and set up shop under my shoulder blades.
This happens anytime I fall into the "I'm too busy to workout" trap. If you haven't felt the benefits a good workout can do to reset your natural ways to relieve stress, here's a few reminders of how stress and exercise are connected.
Our body knows what stress feels like.
And our bodies know exactly how to respond. Every system in our body from breathing, heart rate, and muscle tension know exactly what to do. It's the fight or flight reaction that kept us from getting eaten by predators way back when. Now it's our work environment, traffic, an overflowing email inbox that kick in the same response.
Exercise gives your body a healthy boost to learn how to react to stress. It's why exercising helps both body and mind.
Endorphins totally rock as your natural pain killers. This is what runners refer to as that "runners high". There's no doubt that moderate and high intensity workouts can boost those happy emotions.
Have you ever got into the groove with your workout? This is why I like running and cycling. The rhythmic flow of repeating action lets my mind relax into a zen experience. You are focusing on so many little things on your body, your mind has to let go.
What workouts help relieve stress?
Mixing it up not only keeps it interesting, but helps you focus on your goals. Are you working out to gain muscle, get fit or burn fat? A mix of everything benefits you overall to relieve stress. I've been swimming, cycling, running, trying to keep up in Zumba and lifting weights.
Lately I go with whatever feels like the right fit for that day.
Is stress making you feel out of control? Now might be the time to try a rhythmic exercise option, like running, cycling or swimming.
Do you feel like punching a hole in something when stressed out? The last kickboxing class I took was a big cure for my stress driven anger.
I have to remind myself constantly that I will feel better after the workout. Taking time out, sitting on my butt won't help relieve stress in the long run.
Get up and move. Go for a walk. Stand up right where you are right now and do some squats. Do push ups against the kitchen counter. Moving will release all those stress hormones and make some happy ones instead.
A good workout can really relieve stress in your life
I've had days when I've been seething about my day, upset and distracted by stress, ready to skip my workout. I have griped, bitched, and whined to myself all the way to the gym.
After my workout, the mountains became molehills. Stress is a cycle you can break up with a good workout.
Although I will admit that there are days when a glass of red wine is a strong contender, try the workout first.
When's the last time a workout helped you with stress?
Heather Montgomery
Go get your fit on.
[fbcomments]

Heather Montgomery is a fitness writer, triathlete, and serial entrepreneur who is devoted to sharing what she has learned about becoming a triathlete after age 40. She uses her Metabolic Training Certification to help other women struggling to get fit in mid-life. She lives and trains in Santa Rosa, California, the new home of the Ironman triathlon. You can find her biking the Sonoma County wine trails.
Note: Articles by Heather may contain affiliate links and will be compensated if you make a purchase after clicking on an affiliate link.