Last updated on September 8th, 2011 at 09:21 pm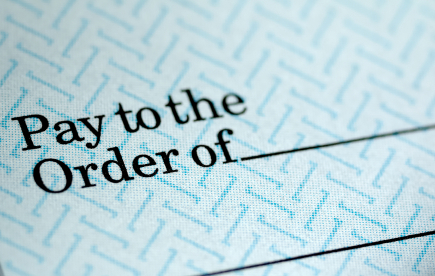 While I ponder what my next entrepreneurial leap is, I'll ask you this. If you earn a paycheck that someone other than you signs, do you feel like you've given up your freedom?
I had some unexpected down time this in the form of the flu. It hit suddenly Sunday evening and is still kicking my butt. Ever since it hit me, I have been berating myself for getting the flu. Do you find yourself beating yourself up over everything, even when you are sick?
My loving husband told me to go back to bed – NO! I answered, I have client work. That took me 4 times as long because my skin hurt and the fever made me cross-eyed.
At 10 pm the next day, my loving husband asked me when I would be stopping work – NO! I answered, I have a deadline. This, despite the chills that forced me to wear 3 sweatshirts and mittens because my hands were frozen — even though the office temperature was a cozy 71 degrees.
The following day at 2pm I received a call from my loving husband. He was at work and couldn't stop coughing,  He was running a fever and deciding to come home. Where he proceeded to crawl into bed and stay for a day and a half.
What is wrong with this picture?
Despite my desire to throw the whole gender and sickness opinion in the mix here, my real beef was that he could take the time to rest.
Why? Because someone else signs his paychecks.
I was jealous. Granted, there are a lot of great things about running your own business. I can't name any of them right now because I'm coughing so hard that the keyboard keeps jumping. While my fever breaks, I've decided to let my inner pessimist out, and offer a few things that suck about being your own boss.
Can you relate to any of these gems?  You get to  . . .

1. Make your own hours – this is a thinly veiled promise that you will have more free time and more importantly, more control of your time. As a small business owner, I will tell you my hours qualify for overtime.
2. Control who you work with – this worked about 4 years ago when the market was good. Every small business owner and freelancer out there can share some interesting negative client stories from the past couple years. But we have to pay our mortgages too.
3. Take all the risk and get all the rewards – Yes, there's a ton of risk and if you are lucky, there will be rewards. Unfortunately, not many business owners can hang on long enough to see them. I know – super pessimistic . . . or painfully honest.
I can't knock owning a business for the relationships it has helped me build over the years. There are amazing people that have helped me tremendously with my business.
Most of you know I am usually much more positive without a fever. Need a less pessimistic view on why running your own business can rock? Then check out an Inc.com article "Top 10 Reasons to Run Your Own Business"
Sometimes in the fog of a high fever you can see a new reality, and mine just happens to be that I don't take good care of myself.
When was the last time you were out of commission and didn't feel like you could take care of yourself?  Do you feel freedom in what you do for a living?
I can't wait to hear your stories.

Heather

Heather Montgomery is a fitness writer, triathlete, and serial entrepreneur who is devoted to sharing what she has learned about becoming a triathlete after age 40. She uses her Metabolic Training Certification to help other women struggling to get fit in mid-life. She lives and trains in Santa Rosa, California, the new home of the Ironman triathlon. You can find her biking the Sonoma County wine trails.
Note: Articles by Heather may contain affiliate links and will be compensated if you make a purchase after clicking on an affiliate link.