Last updated on September 30th, 2012 at 05:55 pm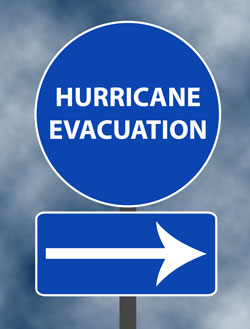 My husband uses a quote from one of my favorite feel-good songs to describe me:
"She's a hurricane in all kinds of weather"
Pop in Harry Belefonte's version of "Jump in the line" and I'm dancing.
This past week has been a whirlwind of ideas, tasks, billable hours, rapid implementation and avoiding panic.
You may have read my series exploring "The Dip" this past month, and may relate to the "avoid panic" part.
One of those weeks I felt like I was spinning in a hurricane.
So what makes this week any different?
A decision to change. This has impacted me this week:
The ideas to grow my business are new (to us)
I'm prioritizing tasks that are results based
I'm surrounded with positive energetic people
Some of the questions I asked myself this past week to make this happen:
If you aren't giving 100%, why bother at all? (I worked all weekend on a deadline)
If you avoid that networking event tonight, someone else may make the connection you need (I went, and met a potential strategic partner)
If you don't join Toastmasters now, you're running out of time to prepare for a speaking event (joined this week)
What caused this change in me NOW?
It's never just one thing. Here's a breakdown of the catalyst that worked for me:
An ultimatum from my husband
Just reading "The Dip"
My business coach Remy making it abundantly clear its "crunch time"
What do you think will work for you? Where are your signs pointing? Are you paying attention?
Here's an exercise to remind you that you can do anything. Repeat after me:
I can manifest anything I want
I can accomplish what I choose to focus on
I can decide to go in a different direction
Need a little hurricane of your own? Just crank up the speakers, get out of your chair and give yourself a party!
Go jump in the line and create your own dream in a hurricane this week. Don't forget to share what helps you in your hurricane… we love the comments!
~ Heather

Heather Montgomery is a fitness writer, triathlete, and serial entrepreneur who is devoted to sharing what she has learned about becoming a triathlete after age 40. She uses her Metabolic Training Certification to help other women struggling to get fit in mid-life. She lives and trains in Santa Rosa, California, the new home of the Ironman triathlon. You can find her biking the Sonoma County wine trails.
Note: Articles by Heather may contain affiliate links and will be compensated if you make a purchase after clicking on an affiliate link.