Last updated on December 10th, 2010 at 12:06 pm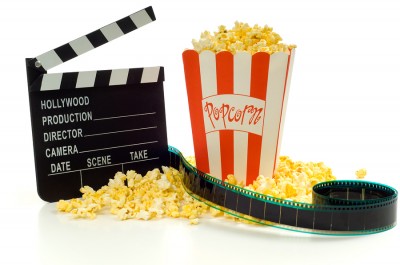 Pursuing your screenplay dreams demands a lot of blood, sweat and tears. As an aspiring screenwriter with a dream, I've become all too aware that there are rarely short cuts to getting your foot in the door in Hollywood.
However, there are always exceptions.
Lana Turner is a prime example.
Miss Turner's discovery at the Hollywood drug store is a show business legend. As a sixteen-year-old student at Hollywood High, Turner skipped a typing class and bought a Coke at the Top Hat Cafe located on the southeast corner of Sunset Boulevard and MacCadden Place (not Schwab's Pharmacy), where she was spotted by William R. Wilkerson, publisher of The Hollywood Reporter.
Wilkerson was attracted by her beauty and physique and referred her to the actor/comedian/talent agent Zeppo Marx. Marx's agency immediately signed her on and introduced her to film director Mervy LeRoy, who cast her in her first film, "They Won't Forget". (Wikipedia)
For the rest of us, we must keep writing with the hope that someday someone will see our script, fall in love with it and see to it, that it gets made.
We must continually hone our skills by:
Reading the trades-
Reading scripts-
Reading reviews in magazines and newspapers –
Attending –
Watching movies – (if you don't love, love movies, you're in the wrong business!)
Being an active observer of life-you will garner so much information about people's characteristics, mannerisms and the situations they get themselves in to. You may be able to incorporate some of these observations into your script.
The best way to get the optimum all around movie experience is to go to the theater.
Here's some pointers to make your movie experience more enjoyable-
You can gain a lot of knowledge by staying in your seat after the movie is over and the credits begin to roll –
As a screenwriter, you definitely have your work cut out for you. Your chances aren't great that your screenplay will ever be the one to open in 3,103 theaters on opening weekend. But if you have a story in your heart and soul and a message just aching to get out and be told, stop at nothing to achieve your dreams.
Does anyone want to share things they do to make their trip to the theater more enjoyable?  Do you ever feel a movie could have been better written?
Toni
Toni left 8 Women Dream in November of 2010 to focus full-time on her screenplay and Club B.

Enjoy this special 8WomenDream Guest Contributor story submitted by new and experienced big dreamers throughout the world, edited and published to capture a dream perspective from different points of view. Do you have a personal dream story to share with 8WomenDream readers? Click here to learn how to submit dream big articles for consideration.
Note: Articles by Guest Post Contributors may contain affiliate links and may be compensated if you make a purchase after clicking on an affiliate link.