Last updated on April 27th, 2014 at 12:47 pm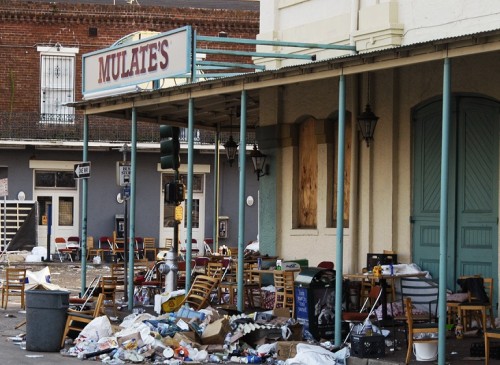 Lately I've found myself completely distracted from my writing practice.
I've been in a strange space that I don't quite know how to define.  Culinary work has shifted from just being a private chef cooking for clients in spectacular homes to preparing dishes for clients riding in jets.
I am also meeting with new potential companies with solid contracts.  All of these changes combined will secure a great future for me.
In the middle of all of this change I have moved to a new home.  It's a home where I finally feel like I can put down roots.  It's a place 2000+ miles from birthplace of New Orleans, Louisiana.   I didn't realize it would take almost 7 years to have this feeling in my life again after enduring the hell of Hurricane Katrina.
Looking back is timely because the 8th year anniversary of Hurricane Katrina is happening this week.  It's August 29th.  On that day in 2005, my entire life changed, and I swear to God, I didn't think I would ever feel good again.
In fact, I didn't think I would survive the first year.
Now, here it is, almost 7 years later and I am finally getting to the place where I can allow myself to feel good. I am experiencing real happiness and I am finally starting to be at peace.  I find that I have plenty of energy, even though I am tired from working my ass off to make my culinary dream come true.
I am learning to thrive — and not just survive — and to build a good business from scratch a second time.
Then I've added in the writing along with the cooking. And there's writing about the cooking.  All new pieces of my big dream.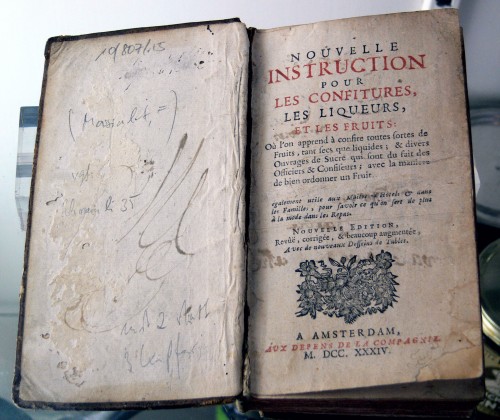 Writing about cooking moves my soul, but sometimes the writing doesn't come as easy to me as the cooking part.  It's a different discipline.  It's something that I am still getting used to.  I have great respect now for writers who sit down and write for an hour first thing every morning.
Even if the writing part is tough, I want you to know that I am grateful for the experience of being able to show up here and share my thoughts on the culinary business, my dreams, and offer you some of my favorite recipes.
I just have to be real about it so you don't think this living your dreams thing is a piece of cake.
In honor of Hurricane Katrina, the force of nature that brought me here, my plan for the rest of this year is to finish getting my home in order so that I can photograph, video and pen my cooking processes for this blog so that you can watch how I prepare different recipes from start to finish.
It is my hope to leave you each week feeling the words of Hemingway …
As I ate the oysters with their strong taste of the sea and their faint metallic taste that the cold white wine washed away, leaving only the sea taste and the succulent texture, and as I drank their cold liquid from each shell and washed it down with the crisp taste of the wine, I lost the empty feeling and began to be happy and to make plans.
This week's recipe is something easy to prepare for when life hands you little (or big) emergencies.  It's a recipe where you can make something wonderful out of practically nothing. This Thursday be sure to think of the people in Louisiana that are still recovering from Katrina and send them a simple prayer–
May all be fed.
May all be healed.
May all be loved.
I am living proof that you can begin again and there's nothing like a good frittata to teach you how to make something from nothing.
Love, Maria
Herbed Ham & Cheddar Frittata
Serves 6
12 Eggs
1 C Ham Steak, cubed into 1/2″ pieces
1 C Shredded Cheddar Cheese
2 T Fresh Chopped Herbs, choose from parsley, basil, oregano, chives, rosemary – whatever you have on hand (use 2-3 varieties of herbs)
2 T Butter
1/2 t Freshly Ground Pepper
Pre-heat oven to broil.
Crack eggs in a medium bowl and add 1/2 t Pepper and herbs.  Beat lightly until combined.  (no need for salt in this recipe because of the ham – if you are substituting out the ham, add 1 t salt as well)
Heat a medium oven safe, non-stick skillet over medium heat.  Add butter and melt, coating the bottom of the pan.
Add eggs and sprinkle with ham and cheese.  Cook 4-5 minutes or until edges are set.
Place skillet in the oven and broil for an additional 4-5 minutes or until eggs are lightly browned and puffy.  The center should no longer be wet and should not move when pan is jiggled.
Carefully slide the frittata out of the skillet, onto a cutting board,  and cut into wedges.
Served garnished with additional sprigs of fresh herbs.
Variations:
Pea and Mint (add fresh peas, mint, and ricotta cheese)
Wild Mushroom (add sauteed wild mushrooms, Swiss cheese, and thyme)
Roasted Vegetable (add a variety of roasted vegetables, such as squash, eggplant, mushrooms, onions, tomatoes, and pair with any cheese)

Enjoy this special 8WomenDream Guest Contributor story submitted by new and experienced big dreamers throughout the world, edited and published to capture a dream perspective from different points of view. Do you have a personal dream story to share with 8WomenDream readers? Click here to learn how to submit dream big articles for consideration.
Note: Articles by Guest Post Contributors may contain affiliate links and may be compensated if you make a purchase after clicking on an affiliate link.