Last updated on July 15th, 2022 at 01:54 pm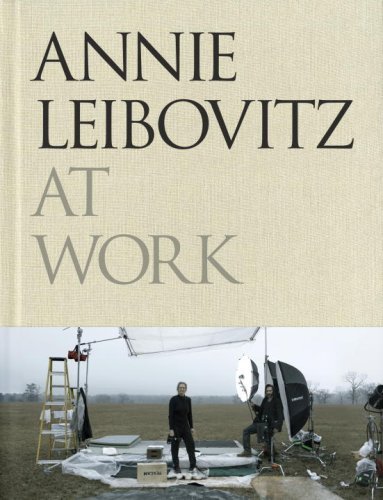 March marks the celebration of National Women's History Month in which the theme is "Women's Education: A guide to Women's History Resources at the Library of Congress."
The Smithsonian and the American Museum of Art have chosen to honor Annie Leibovitz, one of the world's best-known living American Photographers.
There are a few incredible women trailblazers who have gone before us in photography, carving the not-so-straight path to following and living big dreams.
I don't know her personally but everything, I've read about her points to a person who is creative, thoughtful, and brilliant in all aspects of her life, not just in her photography.
Based on her volumes of amazing work, she would have every right to be pretentious; but in press conferences or other media events, she is unassuming, genuine, and almost humbled by the attention.
I sometimes find the surface interesting. To say that the mark of a good portrait is whether you get them or get the soul. I don't think this is possible all of the time. -Annie Leibovitz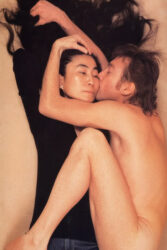 Her photographs of famous people are world-renowned; there are few that also carry some significant historical weight.
This famous portrait of John Lennon and Yoko Ono was taken just hours before his murder in New York.
This photo of Demi Moore on the Cover of Vanity Fair in 1991 set a new bar of socially acceptable beauty–up until this point, posing nude and 8 months pregnant was seen as anything but desirable. But how times have changed.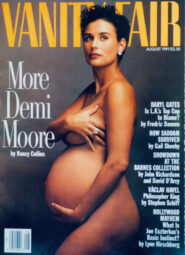 Because she is so famous for her portrait work I didn't expect that her most recent showing would be sans humans.
Hosting her works from January to May, the American Art Museum says:
Unlike her staged and carefully lit portraits, the photographs in this exhibition were taken simply because (she) was moved by the subject.

Although there are no people in them, the images are in a certain sense 'portraits' of subjects that have shaped Leibovitz's distinctly American view of her cultural inheritance.

The images show her at the height of her powers, unfettered by the demands of her career and pondering how photographs, including her own, shape a narrative of history that informs the present.
History is made up of a lot of inspiring people. People who have made a difference in the lives of others, just by doing what their heart and soul guide them to do.
When she was first starting out, did she intend to have such a significant impact in the world of photography? She looked for inspiration from other photographers like Ansel Adams and Julia Margaret Cameron–much like the aspiring top freelance photographers today look to her for that same motivation.
What if–just by following her dreams–she impacts the dreams of others?
She may argue the depth and impact of her influence, and very casually play it off. Just like any other day in the office. But we wanna-be top photographers know better.
Remy Gervais
Remy Gervais is an E-Myth business coach, freelance photographer, and writer residing in Northern California.
*All Image credits in this post to Annie Leibovitz. The book honoring her current showing "Pilgrimage" is published by Random House and can be purchased from the American Art Museum, or on Amazon.com by clicking here.

Enjoy this special 8WomenDream Guest Contributor story submitted by new and experienced big dreamers throughout the world, edited and published to capture a dream perspective from different points of view. Do you have a personal dream story to share with 8WomenDream readers? Click here to learn how to submit dream big articles for consideration.
Note: Articles by Guest Post Contributors may contain affiliate links and may be compensated if you make a purchase after clicking on an affiliate link.