Last updated on December 10th, 2010 at 12:07 pm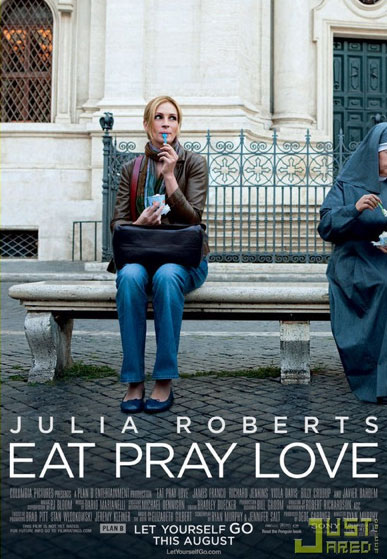 As a budding screenwriter with a screen writing dream I tend to take a critical view of movies. What's your opinion of movie adaptations? Are you leery of them? A common form of film adaptation is the use of a novel as the base of a film. Have you come across one that you've enjoyed more than the book?
As a budding screenwriter, I'm racking my brain to remember one.
Nope. I can't come up with one.
I see it this way –
In a book, the author paints a canvas using characters, plot, subplots, themes, conflict, etc. from their own imagination allowing the reader to interpret the story the way they envision it.
My theory is that when a book is made into a movie, it's never the same.
How can it be?
You have the original work thrust into a differently medium by a screenwriter who doesn't write books (there are always exceptions, of course). By reading a book, you're told a story with flowing prose and endless description. A screenplay shows you the story on the silver screen, leaving you to "see" and experience it in your own way.
When I go to see one of these I always catch myself saying: "This wasn't in the book" or "Why did they cut a pivotal part of the book out of the movie?"
My theory will be tested when the heavily touted movie "Eat Pray Love" opens nationwide this week. It's the movie adaptation of the #1 New York Times Bestseller written by Elizabeth Gilbert. I'll be seeing this movie on Sunday.
In this memoir, we follow Elizabeth on her mission to overcome her depression and divorce. She embarks on a deeply spiritual journey of self discovery to ponder three aspects of her nature:
Pleasure in Italy
Devotion in India
A balance between worldly enjoyment and divine transcendence in Bali
A wonderful book, brilliant and personal, rich in spiritual insight. ~Anne Lamott
"Eat Pray Love" will be released in 67 countries later on this year.
There is a glimmer of hope: current Man-of-the-Hour Ryan Murphy (writer for the hit series "Glee" and "Nip/Tuck") and Jennifer Salt (writer/producer of "Nip/Tuck" and writer of "Soap") are at the helm adapting this book into a movie.
Ms. Salt is in her sixties and still a major force in the Hollywood community. Hallelujah, there's hope for older women screenwriters – like me! I'm keeping my fingers crossed that their collaboration will be magic and create a movie that truly represents the essence of Elizabeth Gilbert's tome.
When I park my butt in the seat at the theater, I will:
EAT – Buttered popcorn and a soda
PRAY – this movie adaptation actually works
LOVE – I want to LOVE this movie, I really do!
I'll report back to you next week with my review from a screenwriters point of view.
Come on Julia Roberts, knock this one out of the park . . .
If you see Eat, Pray, Love this week, I'd love to hear your critique of the movie!
Lights, Camera, Action –
Toni
Toni left 8 Women Dream in November of 2010 to work full-time on her screenplay and Club B.

Enjoy this special 8WomenDream Guest Contributor story submitted by new and experienced big dreamers throughout the world, edited and published to capture a dream perspective from different points of view. Do you have a personal dream story to share with 8WomenDream readers? Click here to learn how to submit dream big articles for consideration.
Note: Articles by Guest Post Contributors may contain affiliate links and may be compensated if you make a purchase after clicking on an affiliate link.