Last updated on July 3rd, 2022 at 01:17 pm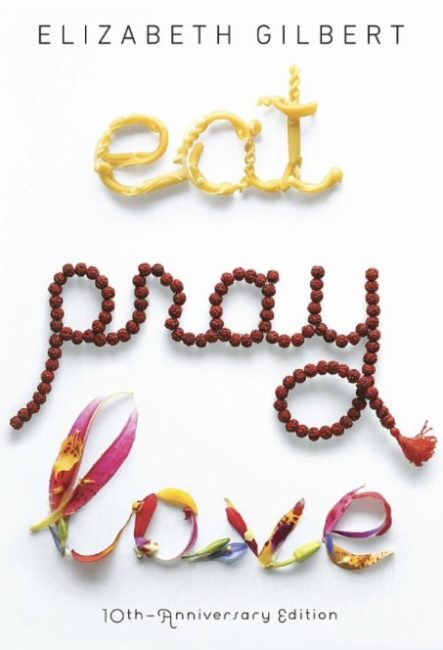 This week, you may have noticed that we big dream groupies on 8WD have been commenting about Eat, Pray, Love since its readers are our demographic: Women who want to change their lives. Naturally, being a woman also in this particular demographic, I had to stop and ask myself: can living a funny version of Eat Pray Love help those of us involved in the dating scene–especially if we are in our 50s?
After all, dating after age 50 is kind of an Eat, Pray, Love life-changing event that needs some humor, doesn't it?
The book is about relationships, having better relationships with the people around us and ourselves. So how do we apply the book to dating and smile a bit while doing it?
1. Eat: Falling in Love Through Food.
In the book, Gilbert talks about eating a lot of pizza while in Italy. She confesses it is an expression of her search for pleasure, as she feeds herself back to life thoroughly enjoying the art of eating. It's almost as if food becomes her new relationship.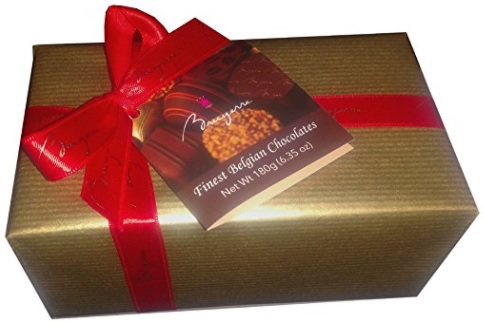 Unlike her love of pasta, I say we fall in love over dessert. Stepping out of the norm, might I suggest a luscious walk to the historic theater district of downtown Petaluma, California, where you can find the famous Powell's Sweet Shoppe?
As you step inside Powell's, maybe there will be a man looking for something sweet. Hey! It could be me! Considering the surroundings, it should be an easy place to bring a smile to a man's lips. Something absolutely fabulous is located on the counter, by the register. It is "Bert's Deserts" – the most fabulous award-winning chocolates known to Petaluma, California.
One might say,
Do my eyes look bluer next to this chocolate?"
Moving outside, we'd find a bistro table and chairs. If no men, I could purchase a number of Bert's chocolates, place us at one of these tables and talk to men. I could ask them to taste the chocolates and complete a survey. These men could taste the chocolate and simply answer a few harmless questions presented by the woman (me) holding the chocolates.
Does this chocolate make my butt look cute?"
2. Pray: How About Falling in Love While Praying?
Elizabeth Gilbert had the opportunity to meet an Indian Guru, Richard From Texas and an elderly medicine man from Indonesia. She received much wise advice from well-meaning strangers. She even wrote a petition to God beginning with "Dear God" and ending with "Respectfully, Elizabeth M. Gilbert" and it does seem like her God answered her prayers…
Hello! She had one of the best-selling books of all time and she fell in love and remarried.
If that isn't a God answering then I don't know what is. But I don't think it's necessary to write a letter to God about successful dating–yet. Besides, everyone looks at religion differently. Prayer doesn't have to be in a church or included in any formal religion. Some people pray on their knees, some people pray in church, while others think prayer is riding a bike or hiking in nature.
Hiking as a form of prayer sounds great to me.
Let's see if we can create an opportunity where a regular hiking practice could open the door to meeting someone, which might lead to love, or at least a shared water bottle. Now if we want to fall in love, wouldn't it be nice to have that person live nearby?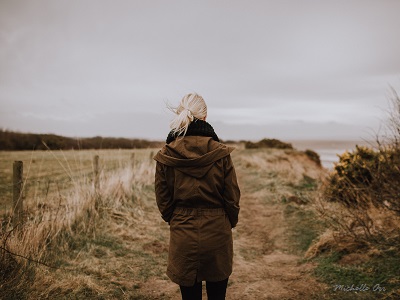 Here in Petaluma, there's Shollenberger Park, a 165-acre park located on the southern side of the city. Hundreds of people visit the hiking path on a daily basis–no doubt there are at least 2 single men at any given moment who might enjoy meeting a friendly, enthusiastic, woman such as myself.
"Excuse me, does this path make my hair look . . . ?"
There is a two-mile circular trail, and because of the flow of traffic, it is clear the majority of hikers move in a counter-clockwise direction. If we were to go in the opposite direction, we would be facing the flow of traffic.
The chances of meeting an eligible man face to face would then be very high. Now I ask, what to do? This is also a no-brainer. I could play the role of the dumb blond.
Which I do quite naturally and I ask,
Am I going in the wrong direction? . . . and does this trail make my butt look big?"
Okay kidding. But laughter is an important part of this.
When the cute stranger lets me know I am moving in the wrong direction (and my butt looks marvelous) then I could just reverse my direction, moving with the guy I just met. And pray to God he's been waiting all day to meet a blond who hikes.
Dear God, See this guy . . . ? . . . Respectfully, Veronica ."
3. Love. How to Fall In Love With Love
While Elizabeth Gilbert is in Bali, she is having a conversation with Felipe, who asks her, "Do you think there's any way humans can love each other without complication?"
Does he not know women?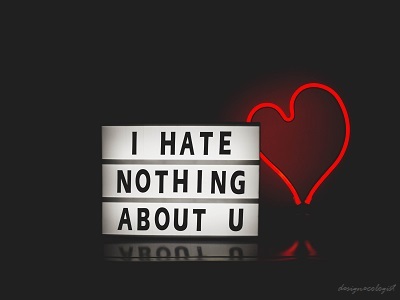 This is the section of the book I like the best because Elizabeth Gilbert has actually fallen in love with herself–in a good way. She enjoys her own company and has spent almost a year celibate. She has taken the necessary time to grieve her romances and present herself as a whole, complete human being.
Isn't it just like God to send you a perfect man just when you are falling in love with being by yourself?
But this is where the book makes its greatest point and I agree: fall in love with yourself and your life first–before you fall in love with someone else.
Fall in love with romance. Throw rose petals on your bed and sleep on them; take yourself out to dinner; buy yourself your favorite piece of jewelry; enjoy erotic art and most of all–look in the mirror every day and say, "I love you."
Because you are worth it.
Having a healthy self-image and a dream life you enjoy on your own is the first step to successful dating. Think of some ways you can fall in love with the single life you are living this week. Meanwhile, I'll be over here eating chocolate, hiking trials backward and enjoying my own company.
Sort of an Eat, Pray, Love Meets Dairy-Country.
Veronica Jacobsen

This story is part of a series of articles I asked each dreamer on 8WomenDream to write about Eat, Pray, Love that caught the attention of ABC News when the anniversary edition of Eat, Pray, Love was released. They called the women of 8WomenDream to ask about our Eat, Pray Love stories.
Here's the article: How to Eat, Pray, Love … From Home by ABCNews/Good Morning America.
If you like reading Eat, Pray, Love by Elizabeth Gilbert:

Enjoy this special 8WomenDream Guest Contributor story submitted by new and experienced big dreamers throughout the world, edited and published to capture a dream perspective from different points of view. Do you have a personal dream story to share with 8WomenDream readers? Click here to learn how to submit dream big articles for consideration.
Note: Articles by Guest Post Contributors may contain affiliate links and may be compensated if you make a purchase after clicking on an affiliate link.