Last updated on July 27th, 2014 at 10:29 pm
Wow!  Huge steps forward this week in my dream to become an accomplished equestrian.
Yea!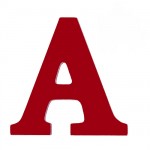 But first, thank you to everyone for all of your support last week.  Last week was a tough week. What a difference a week can make.
On to the steps forward:
1.  I didn't quit riding.   After finding out that nothing is wrong with Nikki (at least not physically), my first reaction was to quit riding.  Cancel my lesson which was scheduled for Friday, declare all my horses retired, sell my boots, helmet, show coat, breeches and everything else and call it done.  For some reason, I didn't do that.
2.  I did go to my lesson last Friday.  I told Heather, my trainer, how embarrassed I had been at the fancy vet clinic.  Told her how awful I felt.  Told her how I felt like Nikki's condition was all my fault.  Told her how my first plan was to quit.  She assured me all of that was ridiculous.  For some reason, I decided to believe her.
3.  I had a good lesson.  I jumped again!  At the canter!  For some reason, I was able to turn the volume down on the panic and I can't do this tape in my head.
4.  Heather and I came up with a temporary plan for Nikki.  For some reason, I agreed that I would get on him.
5.  I did get on Nikki.  Actually, I've ridden him 3 days in a row.  He only got today off because its pouring rain.  I don't remember the last time I drug myself out to my barn, let alone wanted to, ride a horse 3 days in a row.  For some reason, I didn't panic while on Nikki.  He did his same stupid stuff and it didn't bother me.
OK well, it bothered me a little but I didn't freak-out, give up and get off.
Why doesn't a Type A personality and riding always mix?
In my lesson last Friday, I jumped little fences, maybe 18 inches at the most.  It was the second time I have jumped in years and years.
After my lesson, Heather said to me, "Here's my speech for you.  You and your Type A personality are what makes you a wonderful attorney.  But, I only want happy mantras to go through your head until your next lesson.  I don't want any of  Oh my gosh, I'm so awful.  Today I only jumped stupid little 18 inch jumps and I was scared about that in the beginning.  How stupid am I?  I used to jump 3'6″ and higher and now I get freaked out over stupid little 18 inch jumps.  Stupid.  I shouldn't ride.'"
How did she know my head was going to go that way?!
How did she know I'm always looking at, thinking about, what I used to do or what I think I should be doing and then getting upset when I don't think I'm measuring up.
Heather went on, "What you are going to focus on until your next lesson is that you jumped after not jumping in many, many years and that you did well." I laughed and said OK.
I'm a Type A personality?
I've heard the expression but I'd honestly have to Google it to find out exactly what that means.  Is that why I get frustrated with my lack of progress and give up?
Hmmm . . .
Believe me though, I'm not looking for excuses.  I don't want to blame my lack of dedication or perseverence on something.  That's all my fault.  Oh, wait, I'm right back to that blaming thing.
Argghhhh . . .
Well, major progress this week and that's enough said.
How was yours?
'Til next week,
Danelle
(Danelle left 8 Women Dream in March of 2010 and is still working  on her dream is to become an accomplished equestrian)

Enjoy this special 8WomenDream Guest Contributor story submitted by new and experienced big dreamers throughout the world, edited and published to capture a dream perspective from different points of view. Do you have a personal dream story to share with 8WomenDream readers? Click here to learn how to submit dream big articles for consideration.
Note: Articles by Guest Post Contributors may contain affiliate links and may be compensated if you make a purchase after clicking on an affiliate link.