Last updated on July 5th, 2022 at 01:03 pm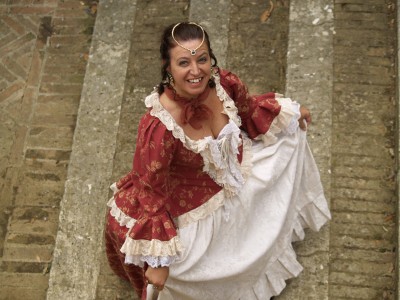 I sat on the back porch and looked through my most recent photographs with my parents, one by one. At the end of the stack my parents had 2 different reactions:
Dad: "You took 12 photos of the dog. Why did you do that? I don't get it."
Mom: "She took 12 photos of the dog. She was telling a story. I get it! See, here's the dog sleeping and running, a few of her eating and the rest are from the walk in the neighborhood. "
I looked up, caught my mom's eye, and smiled–relieved that she understood me–and since that time, my mission is to tell a story through images.
As a kid that was easy to do. There were stories and emotions everywhere. School, parties, friends, sports. It was easy because I wasn't thinking about taking them, I just took them.
Do you want to test it for yourself?
Go grab one of your old photo albums and look through it. Every photo you point to has a story, right? That is why that particular shot made it into the album in the first place. You may laugh, cry, feel regret, pride–any number of emotions. But you captured them.
As an adult, it can be harder to do. The first instinct may be to just take pictures–an obvious story or not. If you are going through an emotional time in your life like I am right now, the last thing you may want to do is capture more emotions.
At this point in my own life, though, I think it becomes second nature for me to shoot stories in this way, and here's how it shows up:
With people, I wait out the obvious poses, talk to them as they mill around, and let them be comfortable in familiar surroundings. Remember, as photographers we have to see things that are sometimes not there. We have to have their story running in our minds constantly as we shoot. It's a lot to hold on to, but amazing when we can get it right.
With nature, I am patient and wait for the light. It's a funny thing to wait for, but there is a different emotion captured when shooting something in broad daylight versus at dawn or at dusk. If you look beyond the obvious (I'm gonna take a photo of that lake) and focus on documenting the story and emotion (I wanna capture its beauty and tranquility after the storm) your images will reflect those emotions – guaranteed.
If you like portrait work and shooting weddings and other events, here are some other ideas to keep in mind when it comes to capturing someone's story and emotions:
Accept that people actually have a story to tell – It's our job to capture it, not invent it for them.
The story may be painful but capture it anyway – So if your gut tells you to take the shot, take the shot.
Stop telling them to "say cheese" – because feelings can't be forced. In my experience, the best emotional shots are usually the ones not overly orchestrated.
Even with the best intentions and incredible preparation, be ready for 'nothing'. Images may fall flat. It happens. Regroup and keep shooting if possible.
Do some research on the internet on emotion and photography – There are a lot of articles written with tips and tricks for organized portrait shoots and events, emotion in landscape photography, and even working with emotion in animals. Whatever your niche, it doesn't matter.
The best images will always be the ones that evoke emotion and make people feel something.
I'll leave you with a quote from one of my favorite photographers who wrote this while visiting his mother for the last time before she died:
Every once in a while, you might get a feeling you need to shoot a picture. I would follow through on those, no matter how awkward, or sad, or inconvenient it might be. Over the years, I've made pictures of some feelings. Missed lots of times. Some though, I still have a picture of and I'm glad I do. Those pictures – of those feelings, have become my memory. – Joe McNally
Remy Gervais

Enjoy this special 8WomenDream Guest Contributor story submitted by new and experienced big dreamers throughout the world, edited and published to capture a dream perspective from different points of view. Do you have a personal dream story to share with 8WomenDream readers? Click here to learn how to submit dream big articles for consideration.
Note: Articles by Guest Post Contributors may contain affiliate links and may be compensated if you make a purchase after clicking on an affiliate link.