Last updated on November 14th, 2019 at 09:58 pm
Today's motivational picture quote features a quote from one of the pre-eminent writers of the twentieth century African-American literature, Zora Neale Hurston. She was closely associated with the Harlem Renaissance and has influenced many successful writers.
I think her quote is powerful for writers and dreamers to see –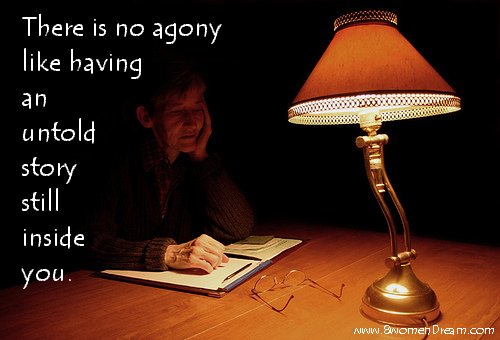 Image courtesy of everystockphoto – photo by re_bif
Tell your untold story.  Go after that dream that has been living deep inside of you.
Free the agony.
Catherine