Last updated on December 7th, 2012 at 12:49 am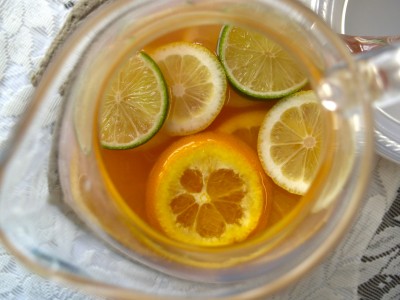 Here are my Top Photographer goals for the year:
1.  Plan 20 events for my meetup group, The SoCoPhoGro:  I started the Sonoma County Photography Group over 2 years ago, simply because I was tired of going out and shooting all by myself.  We now have over 475 registered members – and i can safely say, shooting alone now is never a problem.  The goal for 2011 was 20 events on the calendar – and through May we've had 5.  The unseasonably cold weather here in Northern California has really made it challenging to shoot outdoors, as "damp and cold" are two real enemies of photographers.  We have 3 events planned for June, so I'll need to work with the co organizer to plan out the next 2-3 months and push it a bit to hit the 20 event goal for the year.
2.  Co-host a Multi Day Workshop:  Last month we held an HDR workshop on a Friday night, and then on Saturday took a field trip to practice those techniques.  It took a bit of planning for both events – working with a local photography store to use their classroom space, and getting special permission to shoot all day at Mare Island (a semi closed Naval base) and it was worth it.   I would like to expand the workshop idea for next year, more of a travel workshop with multi-days and nights.
3.  Shoot a college, semi-pro or pro sporting event:  This one is bugging me a bit.  In February I was turned down to shoot Rugby 7s Championships in Vegas due to limited press pass access.  I've applied for shooting credentials for the 2012 ParaOlympics in London and have not heard back yet.   I have made some calls to friends of friends who know a few retired pro athletes, and the possibility of shooting a pro football or baseball game this year could be very real.  This goal is one that I really want to accomplish this year, so I will just find a way to make it happen.
4.  Draft a coffee table book:  I've worked with co-photographer Ray Mabry to put this outline together.  We've decided to create a photo coffee table book of our SoCoPhoGro adventures and an e-book field manual to accompany it – sort of a 'how-to' guide on shooting with success in the wine country.  We've contacted a publisher and have a good feel for next steps.  All we have to do is find the seed money, and then actually take the steps.
5.  Interview 2 Top Photographers in person:  This one is still in the planning stages, which is "code" for I haven't done anything towards accomplishing this goal yet.  When I set this goal 7 months ago, I was feeling really insecure about myself.  I though that  talking to successful shooters would break me out of that funk – and push me through some fear I have around reaching out to Top Photographers in the industry.  The "in person" part of the goal relates a bit to Goal #6.
6.  Go on one trip alone for photography:  In March I asked the readership of 8 Women Dream to help me choose a destination for my photo trip  this year – and knowing now that there was a bit of ballot stuffing going on, the results show a tie between Anchorage, Alaska and Santa Fe, New Mexico.  It may come down to finances – where I can most afford to go, in which case New Mexico will win.  I will plan this out by September.
7.  Combine a photo project with local business:  I am a consultant by day, and my thought was to integrate my love of small business and photography into a goal for the year.  Right now, I'm working on a "photo mentor" project that will bring a public school 3rd grade class room, a local photography store and members of my Meetup group together.  This goal is in the planning stages, hoping to launch in the fall. More to come on this one.
Until next photo,
Rem
Remy's dream is creating opportunities for photography showings and public displays of her work

Enjoy this special 8WomenDream Guest Contributor story submitted by new and experienced big dreamers throughout the world, edited and published to capture a dream perspective from different points of view. Do you have a personal dream story to share with 8WomenDream readers? Click here to learn how to submit dream big articles for consideration.
Note: Articles by Guest Post Contributors may contain affiliate links and may be compensated if you make a purchase after clicking on an affiliate link.