Last updated on February 8th, 2012 at 03:53 pm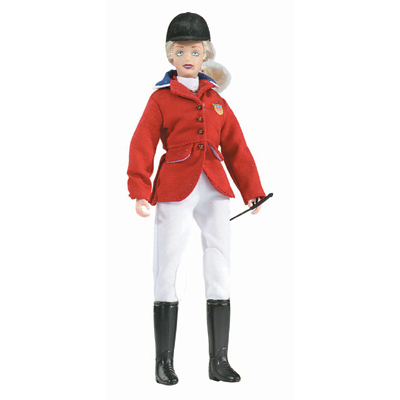 Do you have a few things that just nag at you?
Things that you know you need to take care of, you'd be happier if you took care of, but you just don't?  Maybe you don't know what to do about "the thing".  Maybe you know what to do but taking care of "the thing" involves some uncomfortable decisions or discussions.
That's the point I have been at with my dream of becoming an accomplished equestrian.  My dream had turned into a nagging, ucky "thing".
As any of you who have been reading this blog regularly know, for a long time now I haven't known what to do about my riding and my horse, Nikki.
The more I thought about it, the more I began to know that I was in need of a new trainer.
That was the uncomfortable decision and discussion involved in solving my nagging "thing".
The thought of changing trainers was so uncomfortable to me because, in particular situations, I am loyal to a fault.
My riding instructors are one of those situations.  Through all of my pink hair, black hair, class cutting, talking back to teachers, hanging out in Hollywood teenage rebellion, my riding instructors have always been spared that side of me.
Why?
I have no idea.
I've been with the same trainer all of the 12 years I've lived here.  And, I've learned some things.  But, its been clear to me, an evil nagging thought in the back of my mind, that its time to move on.
But where?  Oh Where? Was I ever going to find another trainer?  And then, one day, I opened a magazine (I think I'm repeating my earlier post here  . . .  sorry) and saw an ad for Phoenix Farm.
I had my first lesson with a horse trainer last Wednesday.
I rode Sam, her horse who is retired from competition.  Lovely! I rode!  I wasn't terrified!  Sam didn't go bucking across the arena in fear (real or pretend – horses are great pretenders, did you know that?) when the trash truck went by!  And, most importantly, Heather said I'm not a disaster who doesn't deserve to be on a horse.  Yea!
We have a plan mapped out.  The next step is going to be for Heather and her husband, John, to come out to my place to ride and evaluate Nikki.  From there, we'll make a decision on whether he's going to be workable for me or if its time to cut my losses.
For the first time in a very long time, I'm hopeful when it comes to my riding.
Oh, I was even very brave and called my current (well, now past) trainer and had "the discussion" with him.  He was totally fine and in complete agreement with me that its time for me to move on.  We'll still get together for all-you-can-eat BBQ together.  Yea!
We leave for LaCanada and the Rose Parade float on Sunday.  My kids are sick.  I'm a little bit sick.  So much for my plan of going into float healthy and well rested.  Most of my "float family" agrees that this "deco" week is going to be one to just slog through.  We're all exhausted.
For all of you who have asked . . . our float, "Scissored Wizard" is number 63 out of 92 entries in the parade.  Watch us on TV!!  Check the website at www.lcftra.org for current pictures as deco week goes along.  I'll be the one in the red Hawaiian hat.
OK, next week, I'll be writing to you from float.  No more worrying about my equestrian dream until Jan. 5.
Its all float from here on out!
Danelle
Danelle left 8 Women Dream in March of 2010 and is still working  on her dream is to become an accomplished equestrian

Enjoy this special 8WomenDream Guest Contributor story submitted by new and experienced big dreamers throughout the world, edited and published to capture a dream perspective from different points of view. Do you have a personal dream story to share with 8WomenDream readers? Click here to learn how to submit dream big articles for consideration.
Note: Articles by Guest Post Contributors may contain affiliate links and may be compensated if you make a purchase after clicking on an affiliate link.