Last updated on June 3rd, 2012 at 08:47 pm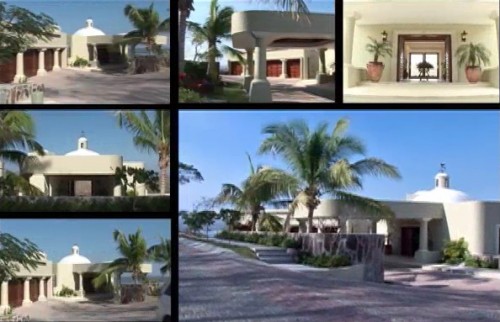 As 8 Women Dream continues to interview a new travel dreamer, we will continue to share travel information sent to us by international brands.
This week Casa Colina wants to let 8 Women Dream readers know about Mexico's top-rated Casa Colina resort located near Puerto Vallarta. This resort specializes in pampering families with a hefty travel budget to spend with their own private chef and staff, on-site infinity-edge pool, and access to an assortment of nearby attractions that will wow kids of all ages — possibly even teenagers.
Casa Colina claims to be the perfect get-away for the entire family because your kids can enjoy snorkeling, diving and horseback riding while you are pampered by your own personal staff.
Secluded villas with private entrances, staff and chef, feature six impeccably designed and furnished junior and master suites with balconies, Jacuzzi tubs and more making Casa Colina an ideal destination for small or larger-sized families.
Descriptions of Casa Colina's guestrooms, which have panoramic views of the ocean and mountains, include . . .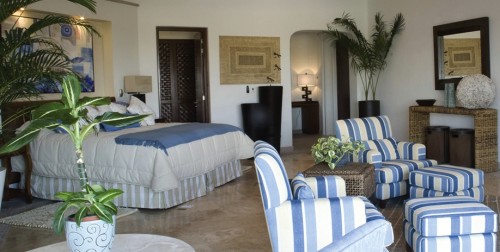 Laguna Suite: Master bedroom suite with a California King bed, shower, Jacuzzi tub, private garden, breakfast table, and plush loungers.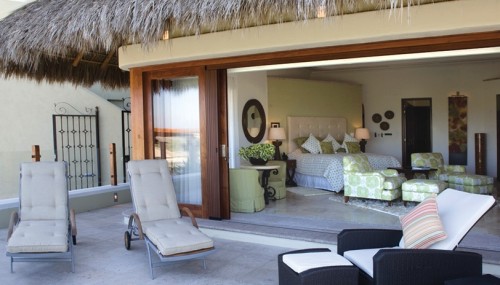 Sueno Suite: Master bedroom suite with a California King bed, shower, Jacuzzi tub, outdoor shower, and private garden.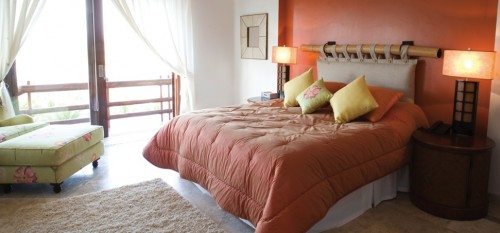 Oceano Suite: Master bedroom suite with a California King bed, shower, and a walkout balcony.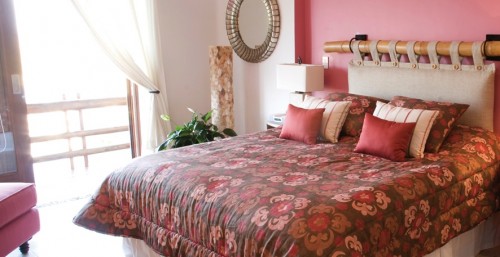 Luna Suite: Master bedroom suite with a California King bed, shower, and a walkout balcony.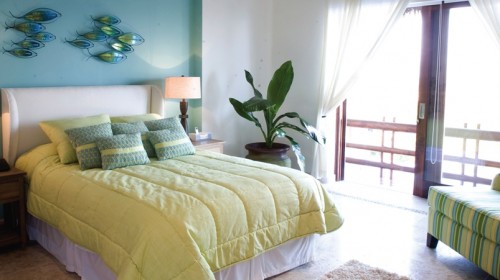 Estrella Suite: Junior bedroom suite with a California Queen bed, shower, Jacuzzi tub, and walkout balcony.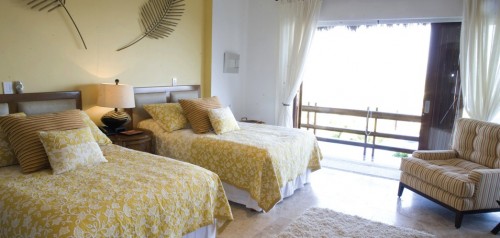 Vista Suite: Corner bedroom suite with two queen beds, shower, Jacuzzi tub, and a walkout balcony.
In addition to its spacious guestrooms, Casa Colina has several on-site luxury amenities families can enjoy this summer including: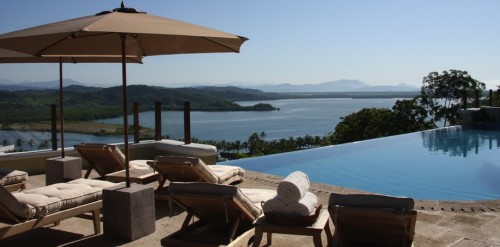 Expansive outdoor terrace area with infinity-edge pool, blue-tiled Jacuzzi, gourmet BBQ and plush lounge chairs and umbrellas.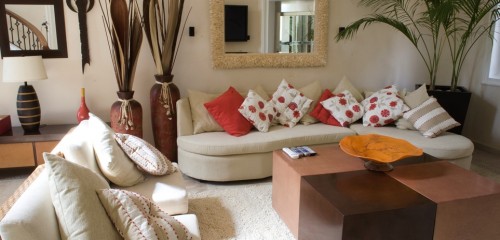 Surround-sound home theatre with a 65″ Panasonic plasma TV, satellite receiver and DVD player.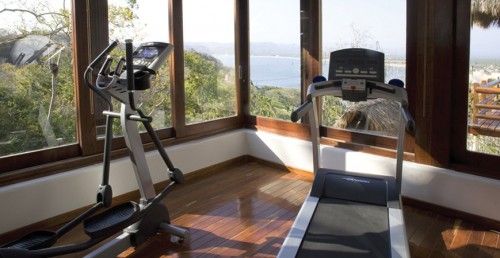 Fitness center with state-of-the-art machines and fold-back windows with views of the ocean and mountains. Chilled towels and water are also available.
Nightly rates to rent the private Casa Colina villa, which is nestled high above the turquoise waters of the Pacific Ocean, include a low-season rate this summer, through September 30, 2012, of $2,900 per night, as well as a mid season rate October 30, 2012 — November 30, 2012 of $3,800 (this rate is also offered February 1, 2013 — April 30, 2013) and a high season rate of $4,900 December 1, 2012 — January 31, 2012. Rates include airport pickup and drop-off, chef, staff, laundry but exclude food, beverages and phone, which are charged at actual cost without markup. A 50% deposit to secure booking is required. Balance payable 14 days prior to booking. Security and provisioning deposit equivalent to one night's rate.
Casa Colina also offers a 5% discount per room not needed. So, for example, if a group only had eight people in their party and required four rooms, they would get a 10% discount (5% per room).
While staying at Casa Colina families can spend the morning and early afternoon lounging by the villa's infinity-edge pool overlooking the mountains and ocean and dining on a gourmet lunch served poolside and created by the villa's private chef.
After lunch, Casa Colina's can staff tidy up the villa so mom and dad don't have to lift a finger and can enjoy an afternoon of adventure with their kids, including:
Snorkeling, diving and fishing in the sea. Families can also kayak and horseback ride along the area's miles of unspoiled beaches and breathtaking lagoons.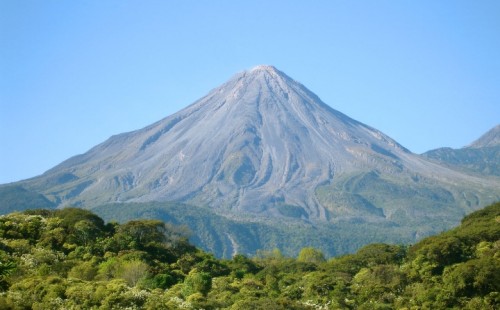 Visiting the five million-year-old Colima volcano.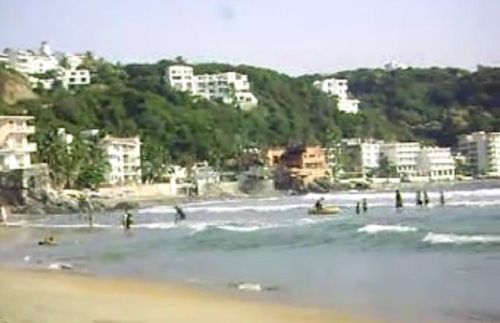 Touring the quaint town of Barra full of local flavor and authentic shops, as well as seeing the surrounding areas including the famous Playa La Audiencia on Santiago Peninsula (the beach where Bo Derek's movie 10 was filmed).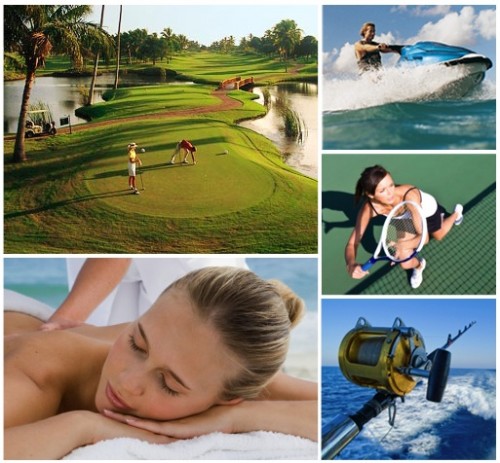 And golfing at the nearby AAA four-diamond Isla Navidad Grand Bay Resort where families can also play tennis and horseback ride and much more.
For dinner, mom, dad and the kids can return to Casa Colina for sunset cocktails and hors d'oeuvres arranged by the villaâ's staff and then enjoy a specially made dinner in one of Casa Colina stunning dining areas, including the chic indoor/outdoor Top of the World Palapa with a custom-built Estrella chandelier, fully-stocked bar and 250-degree views of the mountains and ocean and the Lagoon View Lounge with a hand-laid brick cathedral ceiling and Balinese furnishings.
After dinner, Casa Colina's staff can set up the villa's entertainment system to play music out on the patio by the pool or they can pop in a movie for the family to enjoy Casa Colina's surround-sound home theatre with a 65″ Panasonic plasma TV.
For more information about Casa Colina and planning an unforgettable family getaway this summer, including a last-minute vacation, visit www.casacolinamexico.com or call 312-961-3280. Casa Colina is located on the Pacific Coast of Mexico, between Acapulco and Puerto Vallarta, in one of Mexico's safest states, Jalisco.
The Casa Colina website is funky for viewing the image gallery and doesn't run with some web browsers.  With the ability to search Google and Bing images, along with the hot new social media darling Pinterest, I am still shocked when I find websites that run flash or another program just to view images.  It's like they forget how important images are to bringing visitors to a website.  You may, or may not be able to view the image gallery depending on the version of Windows you are running and the browsers you have installed.  People love to share resort images — travel destinations should make this easier to do.
Enjoy your Monday off … even if it's only in your mind.
Next week financial dreamer, Jayne Speich will be moving from writing on Saturdays to this spot on Mondays and when a travel blogger begins writing for us again, she will have the Saturday spot which we will call "Travel Saturdays."

Enjoy this special 8WomenDream Guest Contributor story submitted by new and experienced big dreamers throughout the world, edited and published to capture a dream perspective from different points of view. Do you have a personal dream story to share with 8WomenDream readers? Click here to learn how to submit dream big articles for consideration.
Note: Articles by Guest Post Contributors may contain affiliate links and may be compensated if you make a purchase after clicking on an affiliate link.