Last updated on January 22nd, 2019 at 02:08 pm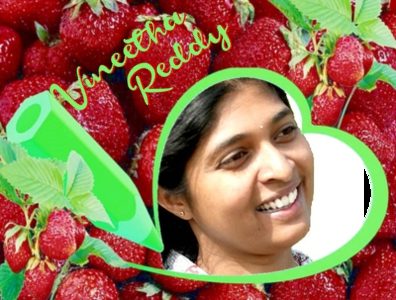 Do you have a fitness dream goal where nutrition will play an important factor in your success? Have you hired a fitness trainer and a nutritionist yet?
We know that a fitness trainer's job is to help sculpt a client's dream body in a healthy way.
A trainer ensures a strict adherence to a specific fitness regime. When you invest in hiring a certified trainer you obviously need to follow the trainer's fitness guidelines or you won't see the results you seek.
Often, fitness trainers are also certified nutritionists and they can work with you on a nutrition plan to support your fitness dream. Other times, a fitness trainer may recommend a nutritionist who specializes in a certain area who will recommend specific dietary changes to support your fitness goal.
For example, if your dream is to become a triathlete after the age of 40 you will have different nutritional needs over someone who at the age of 25 who may be dreaming of becoming a top woman's bodybuilding champion.
And sometimes it's hard to stick to the diet plan a nutritionist lays out for you but I implore you to stick with the plan if you want to see your healthy dream come true.
Here are my top five reasons on why you should not think of giving up the diet recommended by your fitness nutritionist while working on your dream fitness goal:
1. Goal Achievement.
The diet recommended by your fitness trainer will help you achieve your fitness goal. Their constant motivation and instruction will help you reach your desired dream.
2. Balanced Diet.
People rely on fad diets that give quick and immediate results but in the long term, the weight loss is gained again. So when you follow a diet given by your fitness trainer, you get a holistic diet. A balanced diet is inclusive of all food groups and helps provide your body with all the nutrients. Simply eliminating high sugar and fats will not solve the problem you are looking to eliminate.
The balanced diet devised by your trainer will inculcate good eating habits. Those eating habits will be in sync with your body's needs.
3. Trainer/Nutritionist Tie Up.
The expertise of your trainer and a nutritionist amplifies the effort you are putting in to be fit. The knowledge possessed by the nutritionist about various food groups will assist you in replacing your unhealthy food choices with healthier ones.
The expertise of the nutritionist comes in handy when designing your diet plan, and they do take into account the trainer's suggestions. Since the trainer knows the condition of your body and your weight loss target, their input to the nutritionist is vital.
4. Tailor-Made Diet.
The diet suggested by the trainer and the nutritionist is tailor-made to suit and achieve your fitness goals. They suggest the kind of fruits, vegetables, and meat you can eat, besides the type of fats that need to be included in the diet. Not every fruit or vegetable carries the same amount of calories, and you will not know which food is exactly suited to your body's needs. A trainer/nutritionist's expertise can give you a complete view of the kind of diet your body requires, and that will also help you achieve your dream fitness goals.
Diets like GM diet, Paleo diet and Atkins diet too require being tailor-made according to an individual's specific needs.
5. Constant Monitoring.
The diet that you eat under your physical trainer's instructions will not let you deviate from the regime that you follow. Constant monitoring is done by your trainer and the recommended diet helps you achieve your desired fitness dream in the given time-frame.
Following a diet plan that is devised by your personal trainer will help you reach your dream fitness goal faster. A diet plan made by your trainer is systematic keeping in mind your daily energy needs, your body type and your weight loss target. So if you have a plan recommended by your trainer then stick to it to get your desired result.
Any deviation from the diet plan will mean losing sight of your big dream. A dream diet plan backed by workouts will get your body in shape for your health and fitness dream.
Vineetha
Vineetha Reddy is a health adviser of everything related to nutrition, fitness, and wellness. She regularly contributes to sites like StyleCraze.com, MindBodyGreen.com and LifeHacker. She strongly believes that the organic food you find in your pantry provides the best benefits for good health. You can follow Vineetha Reddy on Twitter @rk_vin.

Enjoy this special 8WomenDream Guest Contributor story submitted by new and experienced big dreamers throughout the world, edited and published to capture a dream perspective from different points of view. Do you have a personal dream story to share with 8WomenDream readers? Click here to learn how to submit dream big articles for consideration.
Note: Articles by Guest Post Contributors may contain affiliate links and may be compensated if you make a purchase after clicking on an affiliate link.