Last updated on December 1st, 2013 at 08:34 pm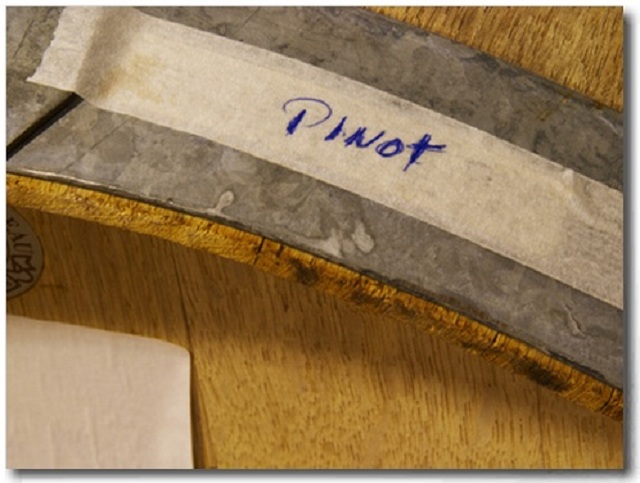 This, my dear dream followers, finds my American dream vineyard living, wine making family in the third week of a season that has nothing to do with the weather—bottling time.
Five a.m. wake times, for the days when he is opening up the line at the winery, mean that my husband-love, Bryan, must have some grab and go nutrition that will sustain him through these very long days.
While it's true that not every winemaker insists on being present from the start up through to the line's sanitizing every day, I believe it speaks volumes about my husband's integrity and work ethic, that he is completely involved in every aspect of the enology and viticulture for this 85,000 case winery.
Also, spring marks the beginning of winery tours and visits from distributors, potential distributors, retailers and restaurateurs.
Many is the afternoon where my husband, Bryan will hop off of the forklift, meet and greet, speak about, swirl, sniff, taste and spit through his wines and hop back on the forklift or up to the bottling line without participating in the luncheons the winery provides to the VIP guests who in many cases come from as far away as Japan.
Though he never asks, love of mine that he is, I am all too happy to relieve Bryan of the vineyard garden and small farm chores and provide him baked goods and wholesome meals. This is, in fact, the number one reason I keep a flock of free-ranging hens out here to scratch and peck among the 206 acres of  Pinot Noir, Pinot Gris, Chardonnay and Riesling.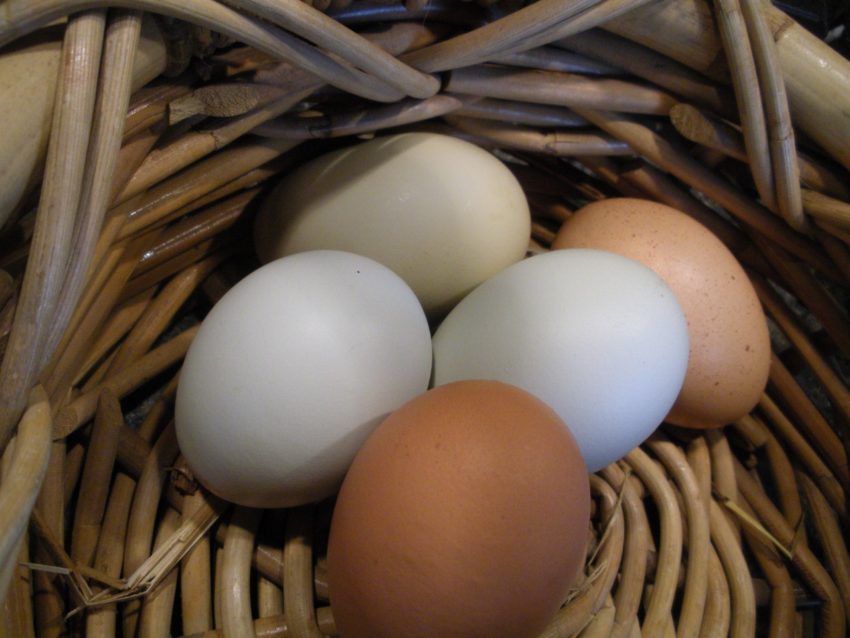 The perfect orbs my sweet hens produce, combined with the garden goodies and amazing country "neighborhood" sources of cheeses, beef, lamb and poultry make for my idea of living an old-fashioned American dream.
I love to cook and bake every day.
Oftentimes, I bake two or three different delectables to freeze in hopes of having company, to take to neighbors and family we visit, or to pack for the road, just as I did for my little son and daughter to join daddy on a short road trip to Portland to pick up a batch of wine labels this Tuesday.
Bryan takes our children with him, so that I can catch up on the inside and outside of our home and the writing about it that takes second place to the cooking, home schooling and laundry requirements to cultivate this country living dream life.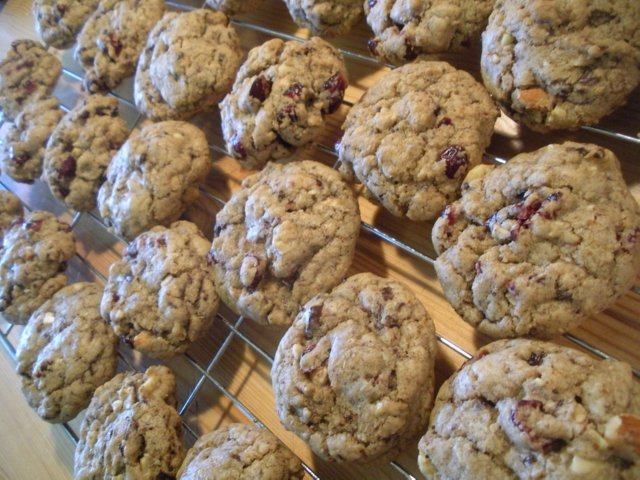 I don my super cute, vintage, checkered apron and begin every food adventure with the sweet stuff in the morning, so that the later savory roasting or braising aromas won't interfere with, say, my cherry dark chocolate almond cookies and banana-berry quick bread cakes.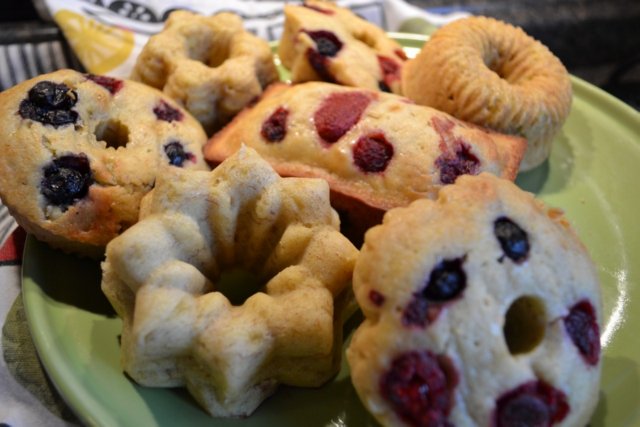 I also take this opportunity to teach my children all that I have learned about creating soft and chewy cookie dough that with careful monitoring, will offer a light, crispy outside texture.
I am so happy about windows on oven doors these days, aren't you?
This way we don't have to let our ovens lose that perfect level of heat, yet we can still see the cookies puff up and edges become golden.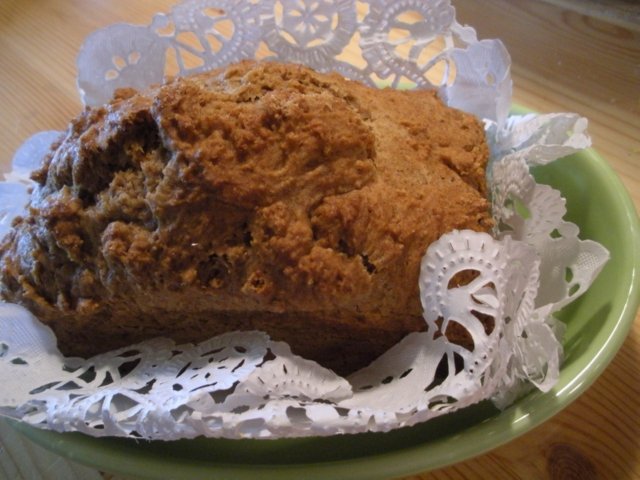 Next, the babes and I merrily traverse through my favorite quick bread method, and ultimately enjoy the assembly and taste testing of everything, including nibbles of my new oh-so-yummy staple appetizer success of garden herbed chevre with smoked salmon on my whole wheat mini garlic toasts.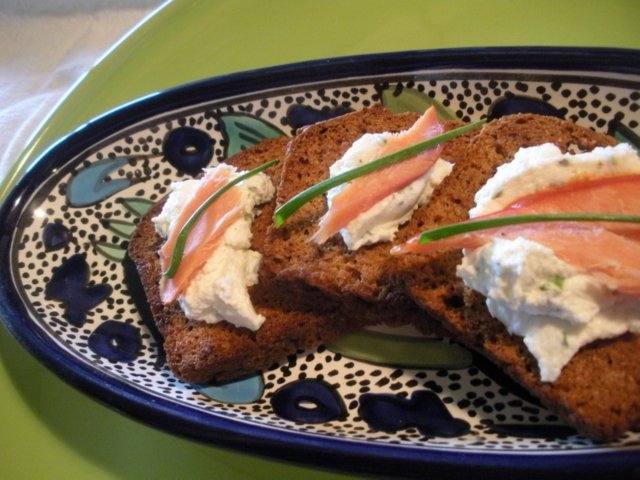 Moving onward to one of my most cherished experiences of homemade, handmade pasta.
I asked for my hand crank pasta maker for Christmas two years ago, learned how to use it, and adore that this is one dish my husband absolutely raves about and immensely enjoys every single time I  thoroughly mess up my kitchen to make it for him.
I promise you, if you or someone you're crazy about enjoys fine Italian food, fresh pasta is completely delicious beyond description.  Great glory always come to me whenever my Bryan can break away from the bottling line to warm up his previous night's leftovers.  He always calls me with sweet words of praise and gratitude.
In an effort to pay forward some of the dreamy joy I find in cooking and baking, I share with you my favorite American dream recipes (<<—click here) for happy and healthy tummies.
"For me, every recipe has a story and every story is a piece of my personal memoir" Lidia Matticchio Bastianich
I hope your dream recipe stories are delicious!
Shellie
Shellie Croft spent a year sharing her American dream stories on 8 Women Dream.  You can now find these stories on her blog Shellie's Consumption.

Enjoy this special 8WomenDream Guest Contributor story submitted by new and experienced big dreamers throughout the world, edited and published to capture a dream perspective from different points of view. Do you have a personal dream story to share with 8WomenDream readers? Click here to learn how to submit dream big articles for consideration.
Note: Articles by Guest Post Contributors may contain affiliate links and may be compensated if you make a purchase after clicking on an affiliate link.