Last updated on September 30th, 2012 at 11:54 pm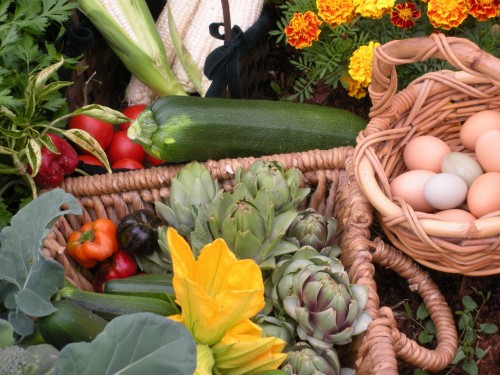 As a child I dreamed a thousand dreams of my garden.  A place where I would sow in spring and dwell in summer, harvest in fall and ache for its return through the depths of winter.
Thanks in enormous part to my favorite childhood books, "The Secret Garden" and "Alice in Wonderland," I imagined the colors and aromas that may brighten my senses and how my own small hands would one day cultivate my garden, my haven.
This dream grew greater and it's ultimate purpose richer while I was living and working in California's gorgeous Napa Valley where I experienced another "Secret Garden" of sorts; Thomas Keller's wonderful French Laundry restaurant.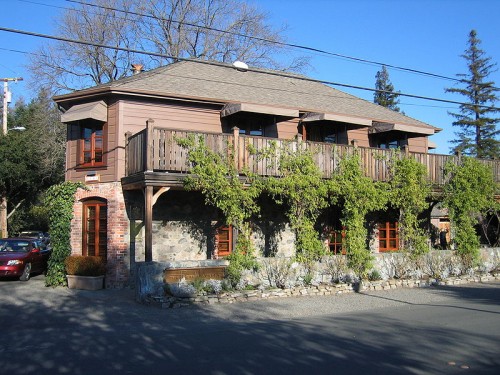 The French Laundry is perfection to my mind.  It is as complete a culinary experience as ever could be in terms of farm to fork, and back when this deliciously innovative masterwork opened in Yountville, was an immediate, mouthwatering, soul satisfying success.
Chef Keller's food was amazing, of course, but it was the entire experience of the celebration of farm and garden fresh goodness that elevated my imagination in the ways of the tasty greatness of living.
When I strolled through the herb and vegetable kitchen gardens between courses, all I could think was "brilliant."  Learning that building relationships with conscientious, local farmers was as important to Chef Keller as building clientele, made me want to be a better person altogether.
Delicious successes are the stuff of my dreams, and The French Laundry left an indelible impression  planting the seeds in my head for my future culinary garden adventures.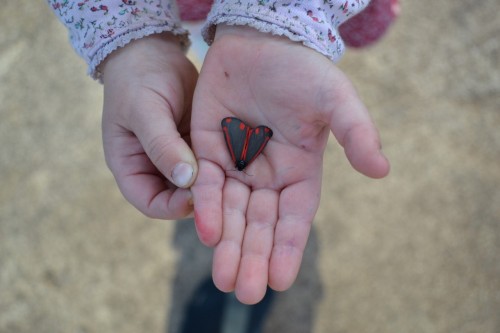 For so long, I envisioned natural, beautiful form meeting delectable, healthful function and lengthy, sunny days of planting, watering, weeding and tending in my vineyard garden.
The lovely notion of harvesting tender greens, edible flowers and heirloom tomatoes intrigued me so, that I began to collect every quality book and research just exactly how to have and make my green dreams a reality.
My spirit is not one that leans towards idle contemplation however, I'm more of a jump right in there kind of gal. So when we moved out to this 206 acre property in western Oregon, nearly six years ago, one of my very first orders of business was to stick something in the ground and see if it grows.
Bryan, my winemaking husband, is also the viticultural project manager on this piece of land.  He has overseen every phase of the transformation of this one-time grass farm and overgrown scrub oak, blackberry thicket into the spectacular vineyard of Pinot Noir, Pinot Gris, Chardonnay and Riesling it now is, here in the heart of Willamette Valley, Oregon.
Though my husband-love was and is completely supportive of my endeavors, he is still so very busy with the enormous task of clearing, prepping, planting, care and harvesting out here (not to mention crafting wine for the 85,000 case winery) so if I am to see this garden dream through, I'll have to rely on gumption, grit and cooperation of my two home schooled children.
Can do!
I was determined to learn how to have my dream garden as I was planting it.
First year was really about cleaning up this abandoned, forsaken land that had become overwhelming to the elderly couple that occupied this space as of six years ago.  Then,  I planted, in very unforgiving, hard as a rock early autumn soil; lavender, rosemary, some shrubs and bulbs.
There were already apple trees, a pear tree and two walnut trees here, so I reaped the harvest in fall and made some really yummy desserts and preserves from these treats.
Year two, we not only put in some more herbs, but I cleared out an old wood shed on the property, moved in a cast iron sink I dug up on the grounds and hooked up to fresh water to create a hen house.
The fact that I had never had so much as a goldfish in my life did not hamper my enthusiasm to pursue my small farming dreams.  And just how could I possibly have a little farm without chickens?
More digging around the circa 1885 abandoned farm house yielded some wooden fruit boxes I thought would serve nicely as nesting spots and laying boxes that in the late spring became home to our first batch of chicks, later becoming my sweet hens.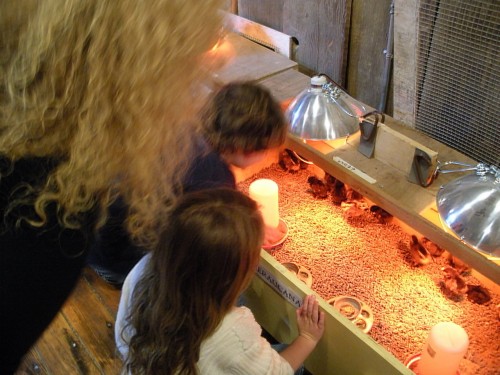 I cried tears of joy and laughed my crazy face off when my little son discovered the very first brown egg our girls produced just ten weeks after we had brought them home.
The third year was all about building a compost heap, amending soil, hauling rocks and constructing raised beds for artichokes, broccoli, tomatoes, herbs and squash.
I hand (and heart) tended to the aphids, slugs, mildew, earwigs, mice, weeds, birds and more and learned tons about what works well and what doesn't, on the job, as it were–at least in that year.
Also working with my husband in the winery and vineyard out here in Willamette Valley, has taught me the true meaning of the word "vintage." As this term may apply to small farming beyond the grape and based on weather, crops can be very different here and where once there was success, next year there may be devastating failure, particularly if you're wanting to  grow and tend organically, as I am.
Thinking of all of the farming families that rely on crops coming in in tact for their livelihood and survival, gives me pause every time I lose a tomato plant to a surprising late frost or have a bumper crop of sweet corn to share with our neighbors and friends.
Farming, I believe on any scale, can break a heart and give it wings in an instant or with the changing of the season.
Between the pumpkin patch and rows of corn, my children and I were busy as the bees in our vineyard garden from sun up and breakfast on the back deck to sun down, grilling dinner in the middle of the garden and then a luxurious bath where else, but in the garden?
The claw foot tub I had found at a local antiques dealer was my request and gift received for mother's day that year, and we hooked it up to our home's  hot water heater only out in the garden.  In addition to this  being an incredibly dreamy bathing experience, I make sure to use all natural soaps so that the next morning I water the vegetables and climbing roses with the tub water.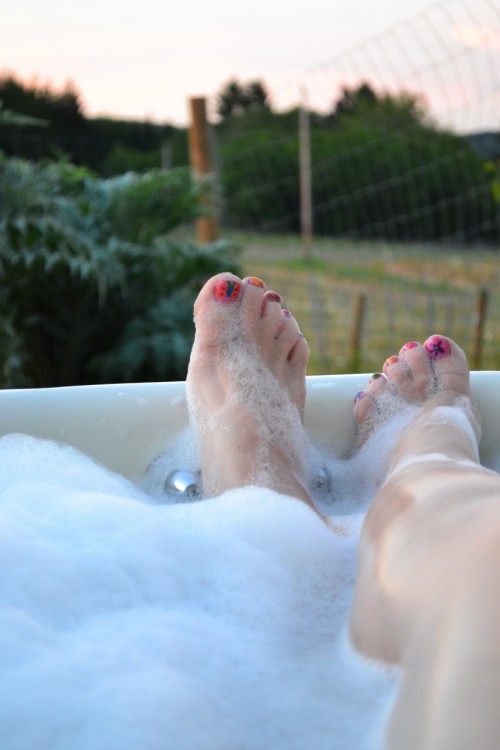 Sunflowers, nasturtium, lilies and gladiolus.  All the way through October, it was my idea of heaven and surely a harvest of joy.
It was an excellent growing season and grape harvest here as well.  Lots of work.  Good, good work.  Our backs were sore, our hands were dirty, our hearts were full.
Now, it's mid spring and the dream is awake, alive and kicking again with the first tiny stalks of corn we planted when the oak leaves were as big as a mouse's ear already popping up.
Rotating the crop was a lesson learned from last year's research.
We've got our second round of tender spring artichokes ready to be steamed or grilled  for tonight's garden supper, and very soon I'll bake some pound cakes using our farm fresh eggs, whip up some fresh heavy cream with vanilla beans and pile on our second year strawberries (if they make it into the kitchen, that is).
The plans for this year's garden expansion are as big as our imagination and as diverse as our palates with learning and growing always part of the experience.
I hope that whatever your dream garden may be, you'll find great joy in their tending.
Blessings until next Sunday,
Shellie

Enjoy this special 8WomenDream Guest Contributor story submitted by new and experienced big dreamers throughout the world, edited and published to capture a dream perspective from different points of view. Do you have a personal dream story to share with 8WomenDream readers? Click here to learn how to submit dream big articles for consideration.
Note: Articles by Guest Post Contributors may contain affiliate links and may be compensated if you make a purchase after clicking on an affiliate link.