Last updated on April 27th, 2014 at 12:47 pm
This week I've been thinking a lot about food trends and my culinary dream while writing my ebook.
Do you remember the Life cereal commercial with Mikey and his brothers?  Two of them didn't want to eat the cereal because they were sure it was healthy so they nominated poor Mikey to try it.   Mikey blew their theory by scarfing down the cereal.
"Mikey likes it!"
This year, there are some really interesting food trends and some of them are geared towards healthy eating, but don't be fooled or turned off with the new explosion of flavors,  you will be wolfing down your food – just like Mikey.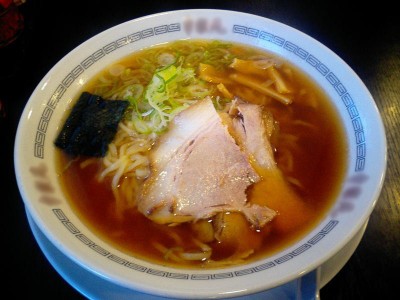 Here are 5 of the top food trends:
1. Ramen Gone Wild:
Remember the MSG laden packs of Ramen Noodles you lived on in college? Well, big time chefs like Tyler Florence and thousands of others are ditching their former association with these noodles.
Picture a big bowl of ramen noodles with Chile and lime powder, with Parmesan cream or with a 2-day made Japanese stock with exotic mushrooms, fresh fish and vegetables. Ramen restaurants are shooting up all over the U.S.A. and you can also experiment with these economical noodles at home.
2. Grains:  
We've already seen grains gaining popularity over the years but this year, they are climbing way up the charts.  Grains like, quinoa, farro, black rice and non-wheat pasta are good for you and will fill that hunger spot.
One of my favorite things to munch on for lunch or a snack is quinoa with black beans and fresh corn.  Make a cilantro vinaigrette to toss it with and you're in heaven.  I like to also add chopped jalapenos.
3. Tea:  
It's the new coffee.  Green Tea has been around for a while but watch for it even on restaurant menus.  Green tea has so many benefits.  It speeds metabolism, has tons of antioxidants and curbs the appetite.  I take green tea pills for a boost and to help me control my appetite.
4. Popcorn:  
I'm not talking about the big tin of favored popcorn you get at Christmas: caramel, regular and the ever popular orange colored cheese popcorn. Popcorn has exploded in the U.S. with small shops popping up everywhere. Look for flavors such as: Wasabi, Cinnamon, Buffalo, Bleu Cheese, and — get ready — Cheesecake.
5. Ethnic U.S:
This one is my favorites because I've been on this bandwagon for years. Being a chef who cooks multi-regional cuisine, I'm all over this. The authentic sandwiches, salads, finger foods and sauces you find in other countries are making their way over the borders.
You will see more authentic Cubano sandwiches, papaya salads and sauces such as: Chimichurri, yuzu, different aiolis and sauces made with rare chilies from other countries.   Look for some of these sauces in my upcoming ebook, "New Orleans Inspired Sauces and Marinades."
I leave you today with a recipe that I love to make for myself and when having friends over.   Grilled meats in Argentina are never served without a bowl of chimichurri. You can also use this sauce on other cuts of beef, chicken and even a shoe.
It's that good.
Grilled Flank Steak with Chimichurri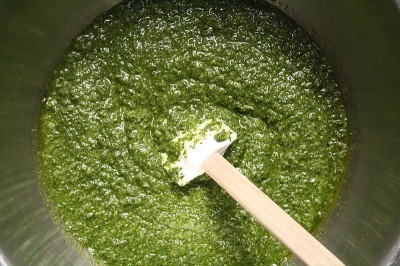 Makes- 1 1/2 cups
2 cups packed fresh Italian parsley leaves
4 medium garlic cloves, peeled and smashed
1/4 cup packed fresh oregano leaves (or 4 teaspoons dried oregano)
1/4 cup red wine vinegar
1/2 teaspoon red pepper flakes
1/2 teaspoon kosher salt
Freshly ground black pepper
1 cup extra-virgin olive oil
Place parsley, garlic, oregano, vinegar, red pepper flakes, salt, and pepper (to taste) in the bowl of a food processor fitted with a blade attachment. Process until finely chopped, stopping and scraping down the sides of the bowl with a rubber spatula as needed, about 1 minute total.
With the motor running, add oil in a steady stream. Scrape down the sides of the bowl and pulse a few times to combine. Transfer sauce to an airtight container and refrigerate at least 2 hours or up to 1 day to allow the flavors to meld. Before serving, stir and season as needed. The Chimichurri will keep in the refrigerator for up to 1 week.
Until next week, look at the new food trends you might be currently following. What are they and why do you like them?
Maria

Enjoy this special 8WomenDream Guest Contributor story submitted by new and experienced big dreamers throughout the world, edited and published to capture a dream perspective from different points of view. Do you have a personal dream story to share with 8WomenDream readers? Click here to learn how to submit dream big articles for consideration.
Note: Articles by Guest Post Contributors may contain affiliate links and may be compensated if you make a purchase after clicking on an affiliate link.