Last updated on January 3rd, 2012 at 10:41 pm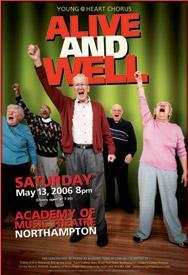 This week I found something special quite by accident.
Tuesday night I was having a coughing fit, so I made the decision to take some cold medicine and just go to bed.  I turned on my TV to the local PBS channel to wait for the medicine to work.
Instead of going to sleep, I was sucked into watching one of the most inspirational documentaries I have ever seen.  If I were handing out the 8 Women Dream Inspirational Award to a film, it would go to this movie and the people featured in it.
Independent Lens on PBS was airing the documentary Young At Heart.
This film features the Young At Heart Chorus. Their story is how choir director Bob Cilman organized the Young@Heart Chorus by asking residents of an elderly housing project in Northampton, MA to perform in his choir. The documentary follows the current group as they perform in several concerts.
The performers in the choir range in age from 73 to 89.
Some of the performers have prior professional theater or music experience – others have performed extensively on the amateur level – but there are some who never stepped onto a stage before turning 80.  Unfortunately, most of the amazing music videos featuring this group online won't allow the embedding of their videos on other websites.
This makes it difficult to share their story on 8 Women Dream.
So I will try my best to encourage you to go watch their videos by clicking on the links in this post for them – even if you are the type of person who never watches videos online.
The following is one of the movie trailers —
This 2006 documentary film has won two Rose d'Or awards, the LA Film Festival Audience Award, the Audience Award at the Sydney Film Festival, and won at the Paris Cinema International Film Festival, Ghent Film Festival, Atlanta Film Festival, Bergen International Film Festival, Warsaw Film Festival and more.
This movie is an incredibly moving documentary, especially when Young At Heart singer Fred Knittle sings Coldplay's Fix You. (Fox will not allow embedding of his video).
I promise you will be glad you did.   He reminds me that we still live in a tender, amazing world graced with people like him. I also encourage you to rent this film – or buy it – and watch it whenever you feel like quitting your dreams.
If their stories don't convince you that you are never too old to dream, or that you should continue with your dreams no matter what, then I offer you the following argument –

I think part of the secret of achieving your dreams at any age is doing what author MJ Ryan's suggests in her book, This Year I Will: How to Finally Change a Habit, Keep a Resolution, or Make a Dream Come True
Her suggestions for creating lasting change at any age are –
You must be specific.
You must plan.
You must prepare.
You must really want it.
You must make a commitment.
You must take action.
You must re-evaluate when things aren't working.

You must get back on track

when you slip up.
For anyone who has already broken their New Year's resolution by giving up on working on the fulfillment of a dream; I hope the videos mentioned above, the film Young@Heart, and the dream ages featured here in today's post, help inspire you to re-commit to yourself and your dreams.
Re-commit to New Year's resolutions you will actually keep this coming year.
And start again.  They all did.
Keep on dreaming –
Catherine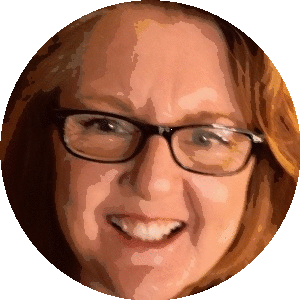 Catherine Hughes is the founder, content director and editor-at-large of 8WomenDream. She is passionate about helping women step out of their own way and strike out into a world waiting for their special talents. She's a published author and a former award-winning mom blogger. Catherine has helped companies both large and small create engaging web content, social media narratives, and unique blogging platforms. She claims to be a redhead, but don't hold that against her.
Note: Articles by Catherine may contain affiliate links and may be compensated if you make a purchase after clicking on an affiliate link.