Last updated on June 21st, 2012 at 01:55 pm
Before I begin my posts next year on how to choose your dream niche (which is narrowing down your dream to the one thing you want) and blogging about it (if that's what you want) I want to talk about how perfectionism will kill your dream before you begin.
"Being perfect" has no place in dreaming, blogging or launching any new venture.
Perfection is just an excuse not to launch.
Now don't get me wrong, this doesn't mean that I don't think that you should do your very best, but when you start your dream (or a blog) you simply won't be as good as you will be once you've done it for 10,000 hours or more. Dreaming makes you work life muscles you haven't used in years — if ever. The universe will make you give time as payment for achieving your dream and that time payment could be anything from 5 to 25 years.
You have to honestly ask yourself if you are willing to do whatever it takes to make your dreams come true.
If your dream is to be a top blogger, understand that just because you are a great writer this doesn't mean you will be a great blogger. Blogging is very different from writing an English paper for school or a book for a publisher. Blogging is a conversation combined with link resources on the web. Blogging is really more about Internet marketing than it is about English prose.
Your dream is never quite like what you think it is going to be.
These are the kind of things you discover about your dream once you begin working on it.  In the beginning you have to accept the fact that you don't know everything you need to know in order to achieve your dream.
When you begin working your dream you are going to feel uncomfortable, stupid, like an impostor, and full of reasons to quit. As Jayne of 8 Women Dream likes to say, "Your lizard brain flies in to stop you."
In the tech world I came from we launched every product before it was finished and "perfect." You learned quickly that "good enough" meant "launch now!" It is better to launch and adjust, than to miss your launch date.
Launching is everything. Perfection is not.
It is better to start your dream than to wait until everything in your life is perfect and you think you've got "everything down" about your dream.
There is no "perfect." There is no "ready."
I know bloggers who get all upset over mis-spells and typos people make on the web, all the while they ignore the standards for writing content on the web — not realizing there are thousands of software engineers, web developers and Internet marketers rolling their eyes at their content when they come across it in the same way they view a typo.
Stop worrying about perfection. You aren't perfect. Accept it and just focus on being real.
Understand that as a dreamer you simply aren't going to please everyone, so you have to decide to do your best. Be open to learn how to get better at what you are doing and be willing to change as you grow into your dream. Don't be the kind of dreamer who thinks they know everything about their dream and refuse to listen to feedback.
Feedback is your temperature gauge making sure you are taking care of your dream in the right way so that you become a success.
When a blogger first starts blogging they always write about themselves and their life, rather than thinking about the reader. This is a natural habit for new bloggers. If the blogger is willing to learn everything they can about blogging, they will begin to see over time that the writing is all about the reader. A top blogger is a master of the kind of story-telling that makes the reader feel the story is about them.
It's a writing art form that can take years to develop.
And it is a style of writing very different than what many were taught in school. Blogging is hard work. Not only do you have to learn what writing style your readers respond to, but you need to understand html, Internet marketing, blogging software, SEO, web content layout, commenting interaction, image manipulation, link structure, Internet legalities, copyright law, design elements, how people read on the Internet, blogging conventions, the ability to blog regularly for three-years straight, and the AP Style Guide and editing to name a few.
New bloggers simply don't start blogging with the understanding that they will have to become knowledgeable about writing on the Internet. They simply think they will be writing about what they love. Blogging is more than writing.
This is how it is with any dream you undertake.  Dreams require that you grow into more than who you are today.   It's going to take time and it's not going to be perfect.
So don't quit your day job.
As you begin to think about the idea of dreaming in 2012 think about how you can give up on the idea of perfection. Perfection is an impossible standard. Think more about how passionate you are about what you love and start there.
And remember: "Artists who seek perfection in everything are those who cannot attain it in anything." (Gustave Flaubert)
Catherine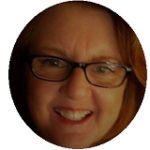 Catherine Hughes is the founder, content director and editor-at-large of 8WomenDream. She is passionate about helping women step out of their own way and strike out into a world waiting for their special talents. She's a published author and a former award-winning mom blogger. Catherine has helped companies both large and small create engaging web content, social media narratives, and unique blogging platforms. She claims to be a redhead, but don't hold that against her.
Note: Articles by Catherine may contain affiliate links and 8WD will be compensated if you make a purchase after clicking on an affiliate link.