Last updated on October 25th, 2019 at 01:35 am
I'm having too much fun watching the Super Bowl with my son so this week's blog post is going to be by Scott Rosenberg, Salon co-founder and author of Say Everything: How Blogging Began, What It's Becoming, and Why It Matters.
In this video, Scott offers his list of the top 10 myths about blogging. Today he blogs at wordyard.com. He can be found on Twitter as @scottros.
Top 10 Myths About Blogging
And what are my personal Top 10 Myths About Blogging?
1. Blogging is easy.
2. Blog and readers will come.
3. You don't have to know HTML to blog.
4. You don't have to network to have a successful blog.
5. It's easy to make money blogging.
6. Blogging doesn't require much time or effort.
7. Blogging doesn't need a goal or niche.
8. Blogging can be all about the blogger.
9. Readers will automatically care about what bloggers write.
10. Bloggers don't have to worry about what readers want to read.
Enjoy the Super Bowl —
Catherine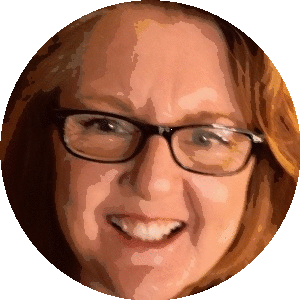 Catherine Hughes is the founder, content director and editor-at-large of 8WomenDream. She is passionate about helping women step out of their own way and strike out into a world waiting for their special talents. She's a published author and a former award-winning mom blogger. Catherine has helped companies both large and small create engaging web content, social media narratives, and unique blogging platforms. She claims to be a redhead, but don't hold that against her.
Note: Articles by Catherine may contain affiliate links and may be compensated if you make a purchase after clicking on an affiliate link.