Last updated on May 20th, 2010 at 09:09 am
Tribes.
Seth Godin is one of my favorite best selling authors (and popular blogger) who writes about marketing trends and invented the phrase "permission marketing".   His latest book, Tribes discusses how our role today is to find, connect and lead tribes in order to make change happen.
Where am I going with this?  In case you are confused as to what EXACTLY is 8 Women Dream I can tell you 8 Women Dream is a small tribe of women who banded together for one cause: to help each person in the group achieve a long-held dream.
We expect to learn a great deal about what prevents us from moving forward in our dreams, as well as what helps.  Some of us will succeed, some may not.  We will share our progress, and our steps on this blog.  My ultimate goal to open this process to the world.  I believe every one can achieve their dreams if they are committed to them and have support.
I invite you (when you have 18 minutes to spare) to watch Seth Godin speaking at TED.  He discusses the real secret behind 8 Women dream: a tribe.  Enjoy:
Are you interested in being a part of the 8 Women Dream tribe?  Email me at eightwomendream@yahoo.com and let me know (or post a comment).
Keep dreaming –
Catherine
(This week Catherine worked on the marketing of this blog, walked and studied the book Everything Public Speaking. Catherine's dream is to be a motivator, motivational speaker and published writer. She is testing her theories on motivation with this blog and the seven other women who have volunteered to be a part of her dream project. Catherine also writes about her life as a mom at the blog A Week In The Life Of A Redhead. Someday, she would like to be invited to speak at TED.)
https://8womendream.com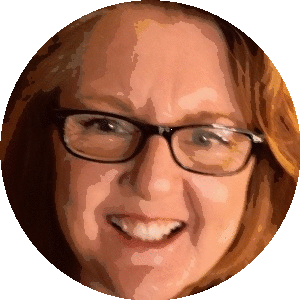 Catherine Hughes is the founder, content director and editor-at-large of 8WomenDream. She is passionate about helping women step out of their own way and strike out into a world waiting for their special talents. She's a published author and a former award-winning mom blogger. Catherine has helped companies both large and small create engaging web content, social media narratives, and unique blogging platforms. She claims to be a redhead, but don't hold that against her.
Note: Articles by Catherine may contain affiliate links and may be compensated if you make a purchase after clicking on an affiliate link.