Last updated on January 26th, 2019 at 01:40 am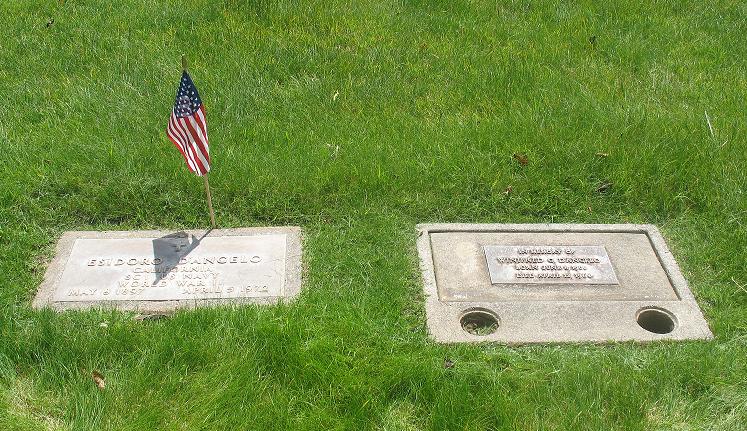 What causes dreamers to stop working to achieve their dreams?
This weekend I've been thinking about what stops us from achieving our dream.
It used to be that every Memorial Day I'd wake up early, pick up my mom and travel the short distance between where I live and where my father, grandparents, and sister are buried. Mom always insisted on paying our respects.
It's a short drive to the cemetery. It's down my street, a left turn, another left turn and then a right turn up against a steep hill. It's mainly in my backyard.
My father is buried at the Catholic cemetery in a sleepy Northern California town where I was born. One might say that my family is always looking down on me. It's not unlike the Irish. We live to spy.
You wouldn't believe me if I told you that I didn't pick where I live on purpose–right below my deceased family members. But oddly, I have always been drawn to this area–maybe it is a bit of a subconscious thing.
Even though the grave locations in proximity to my home technically make my deceased family my neighbors, I only make the short pilgrimage to visit their headstones once a year. Even after all of these years, it's still an arduous journey to go and remember.
Each Memorial Day, Veterans in uniforms, Catholic priests, and people who have lost their loved ones to all manner of tragedy gather together at the cemetery chapel high atop the rolling graveyard to collectively share their grief and reverence in honoring those who left us behind in this world.
American flags dance in the wind like a chorus line in perfect unison, reminding us by their sheer numbers how many have given their lives in battle so that we can live the way we live here in America. There will always be a few fresh graves–calling to mind our memories of the intense heartache and despair when we first buried our loves and their graves were new mounds of dirt under a massive pile of wilted flowers.
We stand shoulder-to-shoulder to honor the dead in quiet acknowledgment of the love they left us feeling, lost in the wrinkles around our eyes from the many tears we've cried from the moment they left our lives forever.
I will spread flowers on my father's grave and remember the man who always told me I was smart and that I could do anything.
I will remember how I loved the way my father smelled after a fresh shave–a combination of Ivory bar soap and a splash of Aqua Velva aftershave. It's the little things you remember. I'll remember how I loved his smile and how his beautiful electric blue eyes would light up when he'd let out a belly laugh. I'll remember all the different hair combs that he liked to carry in his pockets because he liked to keep his hair groomed as well as his mustache. I'll remember how his hands were as big as the state of Montana when he'd scoop me up on to his broad shoulders for a ride.
His gravestone will remind me how my father served in the Korean War.  He often laughed when he'd share his favorite war story that the only combat he ever saw was when his Army unit accidentally blew up the latrine on his base camp. He didn't lose any friends in his group, and he returned home to his family safe and sound.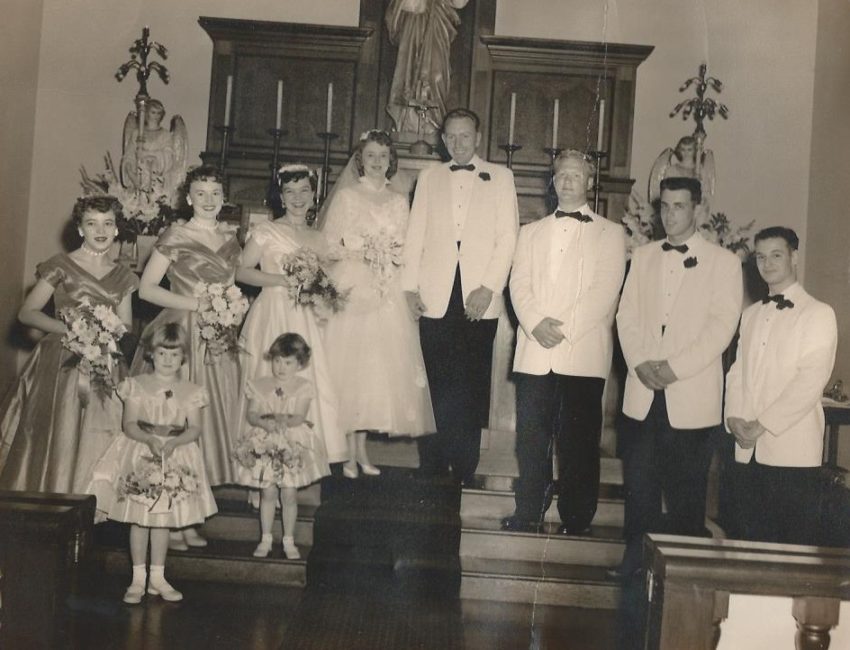 I'll think about when my mother first met my dad and how he met her by asking my mom to dance in a club where my mother's best friend was the band leader. At the time, she was engaged to marry someone else. It's hard for me to picture my parents young and vibrant in a nightclub checking each other out from across a crowded room.
My dad was a very persuasive man because my mother married him instead of her fiance.
I'll reflect on how my father loved his family and how he worked all the way to death's door to support our little dream life in a subdivision of the 1960s. My father had other dreams besides being a truck driver, but he didn't want to take risks where his family was concerned. He thought,
"What are my dreams compared to what my family needs?"
He felt happy if we were happy and, to him, that was all that mattered most in his world.
I was a teenager when my mother sat my brother and me down to tell us that our father had Esophageal cancer. My dad was only in his late 40s–still a young man. I didn't understand what a cancer diagnosis meant back then, or how serious the situation would soon become.
Cancer was about to crawl in bed with our family, reach up and grab us firmly by the throat to choke the shit out of the sleepy happiness we enjoyed as a family while ripping our hearts out in little pieces at a time. Cancer would lay waste our dreams in a freshly painted suburban house on the street called Alta Avenue in a city called Rohnert Park. It was supposed to be "The Friendly City."
The Korean war didn't claim my father's life, but Esophageal cancer did. It twisted its way through his body as brutally as shrapnel from mortar fire–except the pain lasted longer. It took several years for cancer to break down my strong and vibrant dad, killing him slowly from the inside out.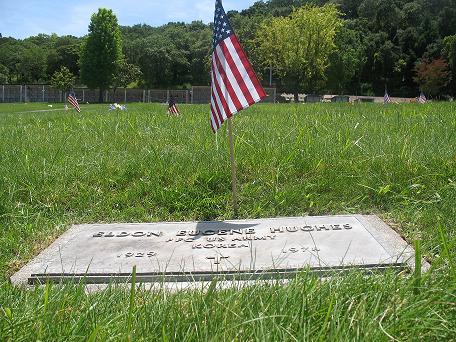 He died in the summer of my 18th birthday, just after I had graduated from high school. He was 49-years-old…
49-years-old is young, isn't it?
I spent the years following his death shredding my dreams, suppressing my ideas, and killing my dreams with too much drinking, boy-watching and working at too many jobs that I loathed. It was as if I needed to prolong the suffering I had endured at the end of my father's life and spread it out over mine.
I stopped writing. I stopped dancing. I paid too much attention to boys that didn't matter and not enough attention to myself and what mattered to me.
I hated college. I hated my life. I was a mess. And I most certainly had lost sight of what I originally wanted to be: a journalist.
I had gone from being a high school girl with such promise and a journalism teacher who was sure I'd be writing for some big magazine from some remote location after graduating from college, to the girl looking for the next college party to drink and laugh her pain away. I burned my journal, then I quit my journalism class and changed my college major to business administration.
I would go on to spend 10 years working in retail and becoming a wedding consultant only to one day wake up, look around at the life I'd built with my college boyfriend …. and I burst into tears. Then I got up, got myself dressed and I walked out of that Yuppie life–leaving all of my belongings behind me (including my college boyfriend)–except for a small shoulder bag of clothes I threw into the back seat of my car. I quit my job, moved back with my mom and step-father.  I started my life over again at the age of 28.
I want to be able to tell you that I went back to my journalism dream, but I didn't.
Underneath my emotional scars was this insatiable need to find security. And journalism didn't seem secure at the time because writing to me was all wrapped up in memories of my dad and my life before he died. Yet, there I was searching for the peace that I felt when my dad was alive by finding a career that I believed would offer me stability while not being too dull–as long as it wasn't writing!  It's amazing how low we will set the bar when we are afraid. I wanted a different career–one that would somehow protect me from anything bad ever happening again.
Like that's real…
I studied real estate and then went into mortgage banking, ultimately studying technology and becoming one of the early female adapters to embrace a home computer. I got married. I had a son. We lived in this cute little house in the country with a dog, two lazy cats and one noisy mockingbird who liked to hang outside our bedroom window and sing to us all night while the dog growled. I thought I was happy. I was (and still am) crazy, nuts for my son, but something wasn't right.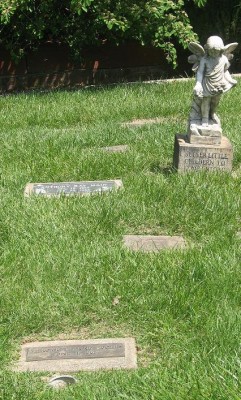 I still didn't have security I yearned for, and I didn't feel protected.
So one rainy day, just like I had done with my college boyfriend, I walked away from everything once again–this time carrying my son on my hip. I didn't know what I was searching for and it was a lot harder to leave my marriage than it was to leave my college relationship. My heart is broken in two pieces, and I found myself emotionally back at the same place where I was when my dad died.
Since I dearly love my son I knew I couldn't allow myself to remain an emotional mess, so for the very first time in my life, I entered therapy.
Finally, 20 years after my father's death I began to process what had happened to me while my father was dying of cancer. And as we stripped away the layers of pain protecting my heart, a yearning began to unfold. I found myself thinking about writing again.
I wanted to start writing. I wanted to re-enter the publishing world. I wanted to go back to where my dream veered left and pick up its broken pieces and start over.
It was during this time that a tech buddy of mine told me about this new thing called "blogging" and I went out and set up my first blog on AOL Journals. With just a few clicks of a keyboard, I was writing again. Words poured out of me as I began to finally heel the pain from losing my dad when I felt I needed him most. Since then I've gone on to launch websites and blogs, publish a small book, as well as go on to work with a publishing company.
It's been a long way back around to the original dream of mine.
As I sit here writing this for Memorial Day, I realize that I am now older than my dad was when he died and I've been lucky enough to get a second chance at taking a shot at my dreams. I've realized that it's never too late to start over and resurrect your life.
Don't feel bad if you've messed your life up as I did mine. So what if you got lost. You did the best that you could–just like me–and it is nothing to be ashamed. You are alive. You are breathing. You can still dream big dreams.
On Memorial Day this is why we honor the men and women who fought for us so we can live our dreams. They served to create a sense of security for us because they believed in every person's right to live their own dream life–whatever that calling might be.
I think these thoughts when I cut the fresh roses from my garden as I prepare to drive my mother to the cemetery chapel and spend a few hours with the living survivors of love once lost and peacefully remember those who have left us behind.
All is not lost. If we still have our dreams.
Catherine Hughes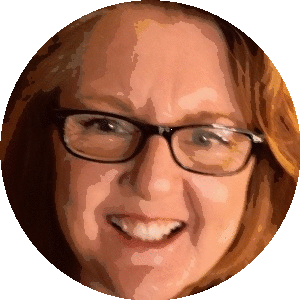 Catherine Hughes is the founder, content director and editor-at-large of 8WomenDream. She is passionate about helping women step out of their own way and strike out into a world waiting for their special talents. She's a published author and a former award-winning mom blogger. Catherine has helped companies both large and small create engaging web content, social media narratives, and unique blogging platforms. She claims to be a redhead, but don't hold that against her.
Note: Articles by Catherine may contain affiliate links and may be compensated if you make a purchase after clicking on an affiliate link.