Last updated on January 23rd, 2019 at 10:40 am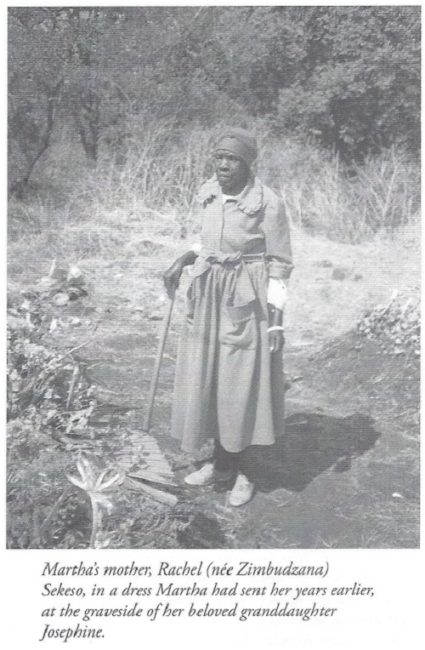 Some years back when the 8 Women Dream Project was in its infancy online, a reader complained that she didn't think that we were a diverse representation of women throughout the real world–meaning we all looked white, American and the same age (over 40) group.
Which, as it turns out, was pretty true.
It wasn't intentional on my part. 8WD  just happened to reflect the women who wrote to say that they wanted to spend at least a year being featured on the 8 Women Dream Project.  I wasn't thinking demographics.  I was ecstatic for whatever women showed up–however they were.
Once our first dream experiment-woman quit in a huff of discontent after being asked to actually work on a dream, I began to look outside the Northern California area where most of us lived for women who would be interested in participating in this project.
I got the message that we needed different perspectives on dreaming big.
Women on the East Coast, women in their early 20's and women from other cultures wrote to us expressing interest in dreaming for a year–maybe even longer–if I was willing to teach blogging and being successful online.  The site began to appeal to other women who were just beginning to launch projects online and they wanted to connect with other women doing the same thing.
Each time a dreamer finished her year on 8 Women Dream, I'd cast a wider net around the world to see whose voice we might be leaving out.
I never forgot the reader from Oakland, California who told me how disappointed she was in 8 Women Dream "that we were all white."
So there I was, late one night, cruising international blogs listed on the blog directory site, Technorati (which is no longer in existence by the way) and I stumbled across this very interesting, young, and uber-beautiful blog from Cape Town South Africa. I clicked on the link and went to the site to see more.
I found this lovely young South African woman trying to change her life and the lives of others through her blog and public speaking engagements.  I liked the idea of sharing the perspective of a South African woman.
Was her life really that different from mine?
As I read through her site I noticed that she was interviewing successful women from around the world about how they achieved success.  She'd write about their accomplishments and their failures. I liked her.  Even better,  I liked the idea of giving the women of South Africa a voice on the 8 Women Dream Project.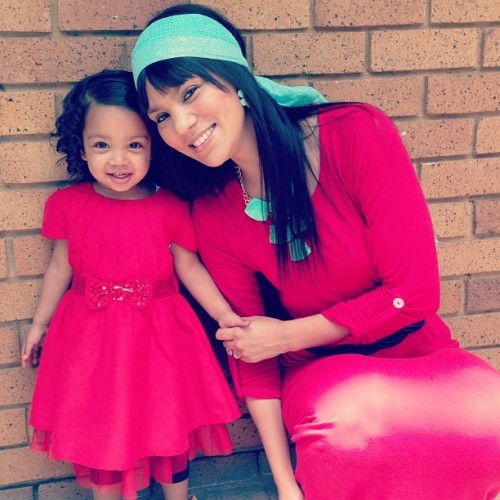 I wrote to the blogger, Sue, and asked if she would be interested in participating in my online experiment.  To my great relief, she said yes. You all know her as Sue Faith Levy–our Thankful Thursday motivational blogger.
Thus my South African adventure began.
Little did I know that this one action would change my life too.
For the past two years Sue has been inspiring all of us to live in the moment, to be grateful for what we have, and to help others whenever we can. Her stories have touched me deeply and I could stare at her photographs for hours –soaking in what life must be like for women in South Africa.
When I was suffering through the shock of being told that my mother was dying of a dementia-related disease, I thought of Sue and her dream to travel the world and speak to women. I reminded myself to find gratitude in my situation and to live in the moment.
I think this is the only way I've made it through all of the stress involved with caring for an aging parent and my mother is still with us.
During this same period of time a woman and her daughter moved into the place next door to me.
My ex-husband (who some will tell you behaves more like a Labrador Retriever that needs to greet everyone he sees) proudly announced to me one day that my new neighbors are from South Africa.
What?
South Africa?!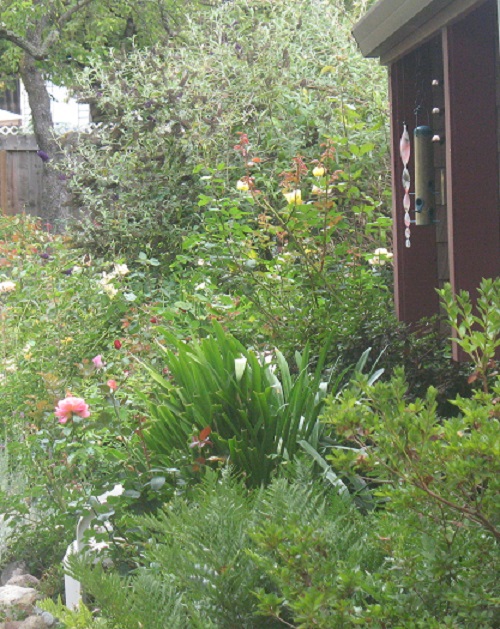 I couldn't believe what my ex was telling me.  It's not like this area of Northern California is known for its metropolitan vibe.  It's more dairy cattle and pretentious wine people than eclectic diverse millennials.
I had to meet these women from South Africa.
And as if my life isn't weird enough, these women also work in elder-care–something I had been looking into in case my siblings and I needed it for our mother.
There I was turning to Sue's weekly posts for comfort and South Africa up and decides to just move in next door to me. Not only that, South Africa moves in next door coupled with knowledge of the aging elderly and how to care for them.
Is this my sign?
Because I love my South African neighbors.  I could listen to them talk all day long.  Each time they leave to go back home to South Africa to visit family, I tease them and say, "Some day I am going back with you so I can hug my friend, Sue in person." To which they always reply, "Oh yes. You will come. And you will love it."
Um. I already do.
Last week, as I was leaving for my Yoga class, these neighbors stopped me outside my door to ask me if I would like to go to dinner at a friend of their's home and try South African food.  ARE YOU KIDDING ME?
I quickly said yes because I didn't want them to reconsider based on my over-excited reaction.
Last Wednesday night my online world collided with my offline world as I had dinner with and met some amazing African women living  in my community.
You just can't make this dreaming shit up.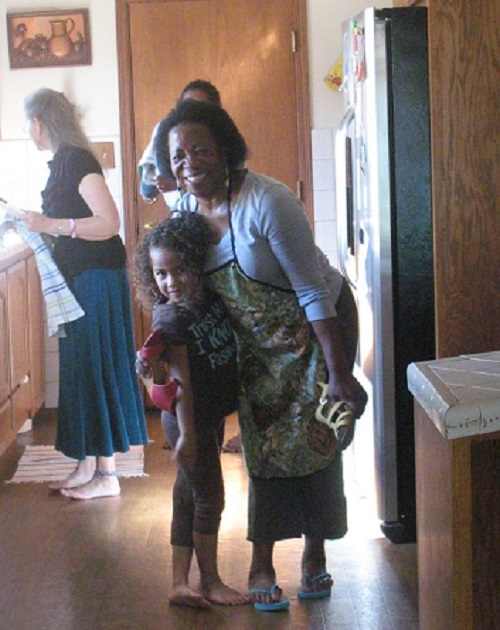 I was welcomed into the home of Martha Lovejoy, a woman who had grown up in a village in Southern Rhodesia (known as Zimbabwe) in a thatched roofed roundhouse, who went on to college in Ireland to become a registered nurse (my mother is a retired registered nurse who still has an active license).
Martha ultimately settled in America and owns an assisted-living facility in my home town of Santa Rosa, California.
I felt an instant connection to her along with all of the women who showed up for dinner. The ironic part about the dinner is that it was a going away party for two girls (one is Martha's daughter) who were leaving for a trip to Fiji to build a church.
As I entered the kitchen, one of the young girls chopping vegetables, pointed to me and said, "Oh my! You are Brian Cox's mom!"
Um. Yes. I am.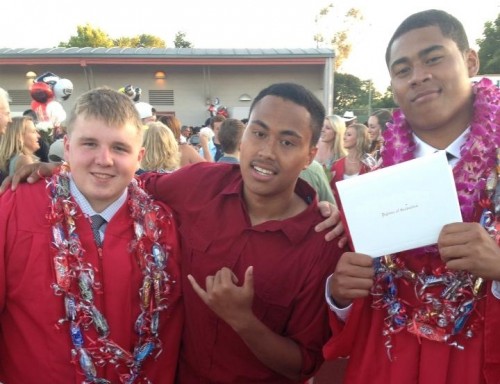 My son's life-long best friend, George, is from Fiji and standing chopping vegetables there in Martha's kitchen, was George's cousin. Both cultures are part of a church here in town that also took my son to Santa Cruz when he was still in high school–only to have him tell the minister that he was going to be a Scientist, which made him someone who didn't believe in God.
Thanks son.
The ladies roared with laughter when I related the story of how connected we all are and my son's proclamation to their minister about God and how mortified his father and I were when he came home and informed us of what he had said.
We laughed over raising children, surviving teenagers, lost loves and misplaced dreams.  I listened to stories of bravery, determination, setbacks, and heartache.  These women have been through so much in their lives, and yet, there they all were laughing and enjoying life–and thinking about what they want to accomplish next.
At one point in all of our story-sharing, Martha showed me a book she wrote about her life story of growing up in a mud hut in Zimbabwe to achieving business success in America.
Of course I wanted to see the book–you know me!–and I was able to get her to sign a copy. To me, she is the apex of what it means to dream big while living a full, rich life.
I also learned how much these South African women like peanut butter.
Especially peanut butter on collard greens.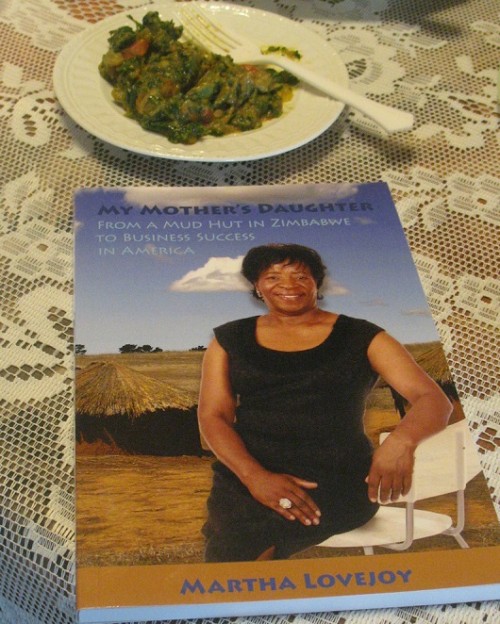 Martha's story and the stories these women shared with me are narratives filled with uncertainty and sometimes danger–where they had to step into the darkness–face fear head on and continue moving forward.
I've now been reading Maratha's book for a week and the one thing that stands out in my mind and that is Martha and my neighbors never let fear keep them from what they want.
Nothing stands in their way.  NOTHING.
They've survived death, murders, divorce, and moving to foreign countries without knowing anyone.  They are more than dreamers.  They are survivors.
They are women who make it happen.
When I started 8 Women Dream at the cusp of the financial crisis, I had no idea how my dream project would be received. I didn't think that anyone would take me seriously.  I didn't know if the group would make it through its first year.  Then there are the years where I wanted to quit.  It's a lot of work.  I kid you not.
But I can tell you that if you stick with your dream through the rough spots amazing circumstances will unfold about you like signs from [God, the universe, your soul, whatever is amazing to you here] that you are on the right path.
Visiting South Africa has been number 5 on my 150 lifetime goals bucket list.
Who would have thought 6 years ago when I placed it on my list in my dream book that I'd find a blogger from South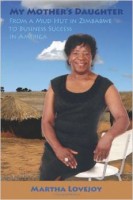 Africa willing to participate on 8 Women Dream–and two South African women would move in next door to me?
Then I'd get invited to a woman's house who wrote a book about making her big dreams come true?
From South Africa?
Really?
Dreaming isn't perfect, but it sure makes life so much more interesting than just sitting around waiting for time after you retire … or time after you get married … or time after you lose those 60 pounds … or time once the kids are all grown up … to take a risk on your big dream.
Take a chance on you.
Do it now.  Try it.  Pretend you are one of these women from South Africa who won't take no for an answer.
Who knows.
It may take you to places like South Africa and beyond and bring you some new interesting neighbors–or new friends–or new experiences.
Possibly coupled with peanut butter on collard greens.
Mixed with some love.
As my neighbors will tell you, "You are so worth it!"
Catherine
[fbcomments]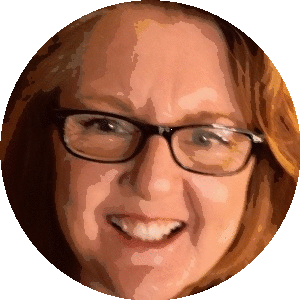 Catherine Hughes is the founder, content director and editor-at-large of 8WomenDream. She is passionate about helping women step out of their own way and strike out into a world waiting for their special talents. She's a published author and a former award-winning mom blogger. Catherine has helped companies both large and small create engaging web content, social media narratives, and unique blogging platforms. She claims to be a redhead, but don't hold that against her.
Note: Articles by Catherine may contain affiliate links and may be compensated if you make a purchase after clicking on an affiliate link.