Last updated on April 1st, 2012 at 12:21 pm
I can feel "change" peeking at me from just around the corner.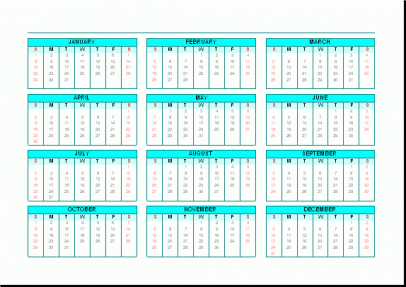 Perhaps its change and progress together.  I've had the dream of becoming an accomplished equestrian for a long time, but this year is the first time in a very long time that I've made actual progress towards it.
I think progress and change often go hand in hand, don't you?
I have another lesson scheduled for next Monday.  However, I apparently bruised or sprained or did something to both of my big toes while skiing yesterday.  They're so painful (left is much worse than the right) that they almost feel broken.  Putting on my riding boots doesn't seem very appealing at the moment; we'll see how I feel come Monday.
Actually, right now, I'm debating whether or not I can wear flip-flops to court tomorrow.
And, just which of my suits would look best with flip-flops?
When I'm riding, and am happy riding, it carries over to other parts of my life.  I skied much better yesterday; I wasn't afraid as I headed down the slope.  Even was brave enough to ski moguls!  What a change from last year when I was practically in tears at the top of the hill, wondering, "How on earth am I going to get down this slope?"
Do you find the same – if you're working on your dream, other things seem to fall into place more easily?
I made some progress (change) on the five issues I mentioned last week:
1.  I've been better about getting a least one thing accomplished in the mornings.  And, today, I've made more progress than ever with unpacking and laundry when getting home from a trip.
2.  Well, we're out of ice cream so that takes care of that as long as I don't buy any more at the store.
3.  Exercise:  I certainly could be making more progress here.  My riding lesson definitely counts on riding days.  I think cleaning 4 stalls and moving bales of hay and 50 lb. bags of grain around count on barn chore days.  Now, I just need to add in some exercise on the other days.  A day of skiing counts for exercise on vacation, right?
4.  Hmmm . . . the whole too much time spent worrying, thinking, etc. problem.  Still need to work on this one.
5.  I actually got up on time a couple of times last week.  This is a huge one for me; I am absolutely not a morning person.
I'm really tempted to set more goals – clean out the cabinets in the office and the bathroom, actually practice my Spanish with the interpreters at work.  But, I need to remember that progress and change can be a slow process; one that is not to be rushed.
So, while I'm anticipating a year of change and progress, I'm going to plod along with continuing riding lessons, figuring out what's wrong with Nikki (his evaluation appointment is on the 16th), and working on the above 5 things.
Oh!  Heather says I should be jumping in my next lesson or two!
I'm so excited; its been years since I've jumped!
'Til next week,
Danelle
(Danelle left 8 Women Dream in March of 2010 and is still working  on her dream is to become an accomplished equestrian)

Enjoy this special 8WomenDream Guest Contributor story submitted by new and experienced big dreamers throughout the world, edited and published to capture a dream perspective from different points of view. Do you have a personal dream story to share with 8WomenDream readers? Click here to learn how to submit dream big articles for consideration.
Note: Articles by Guest Post Contributors may contain affiliate links and may be compensated if you make a purchase after clicking on an affiliate link.