Last updated on April 2nd, 2012 at 11:49 am
I am sometimes disconcerted by how quickly time passes.  Yesterday I am in college, then *blink* I am 48 years old.  Yesterday my son is cooing in my arms, then *blink* he's asking me to drop him and his teenage friends off at the movies. I was lost for far too many years searching for a way back to the person I was before my dad died.  But the truth is: we can't go back.
I stopped dreaming big in 1983 when I decided it was time to go to work full-time and get on with life.  I left college to be a full time wedding consultant.  It paid the bills.  It wasn't until I held my son Brian in my arms for the first time did I feel the joy of a cherished ream come true.  I tried for five long years to get pregnant and finally the universe heard the ache in my heart and blessed me with a pregnancy.  I wanted a boy more than anything, and being twice blessed, I delivered a boy.
Ever since that moment I have become a different person.  I now view the world through a child's eye.  It is said that making the decision to have a child is momentous.  It is to decide forever to have your heart go walking around outside your body.  Since my heart is already out there walking around vulnerable to the world, hell, then why not go after a dream?
Besides after birthing a child with a Charlie Brown head, everything else is a cake-walk.
I am lucky these days to work in an inspired environment with uber-creative people.  There are moments where Heather and I do nothing but discuss big ideas and share innovative books to read.  The possibilities seem restrictive only by time – not ability.  It is from these discussions that 8 Women Dream was born.
We were deep in discussing Timothy Ferris' book, The Four Hour Work Week when I began talking about the idea of bringing a group of women together for the sole purpose of changing our lives by going after something fulfilling – and possibly against our norm.  So here we are.  The odds say that only 20% will see this project through to fruition.  The stats predict only two of us will succeed.  I certainly want to break the odds and see all of us achieve something substantial.
I was thinking about this and my original conversation with Heather this weekend, when I came across the following at The Do Lectures website:
It seems Timothy Ferris is singing our song.
I believe we can do it.
Brian does too.
Until next time-
Catherine
(Catherine's dream is to be a motivator, motivational speaker and published writer)
https://8womendream.com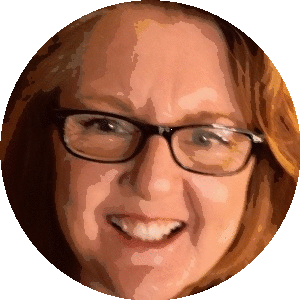 Catherine Hughes is the founder, content director and editor-at-large of 8WomenDream. She is passionate about helping women step out of their own way and strike out into a world waiting for their special talents. She's a published author and a former award-winning mom blogger. Catherine has helped companies both large and small create engaging web content, social media narratives, and unique blogging platforms. She claims to be a redhead, but don't hold that against her.
Note: Articles by Catherine may contain affiliate links and may be compensated if you make a purchase after clicking on an affiliate link.