Last updated on July 12th, 2022 at 01:45 pm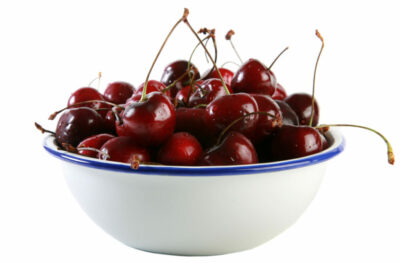 Do you know what my REAL dream of personal finance is?
It's that my children grow up to avoid all the emotional trips and traps around money that ensnared their mother.
This came to me when I read a comment on social media about leaving a personal finance legacy.
It said, in part: "The Emotion called money is a very tricky and challenging thing to teach, because all decisions are made emotionally, and backed up by "logic" — so my job is to teach my son the right 'emotions' to have about money, even if that means trying to have no emotions at ALL."
Amen to that, and, conveniently my son, O Psychic One strikes again. The other day he accompanied me to the grocery store and we went through self-check-out.
As we walked out with our purchases, he said, "Money is scary."
"Why do you say so?" I asked.
"Because you think you're going to buy just a few things and it shouldn't be too expensive, and then it is. I thought we had about $20 of groceries here, but you just paid $48 for that. It's scary."
Amen to that, too.
I had to think carefully before responding. What did I want to teach at this moment?
I decided that I wanted to teach that recognizing the connection between money and emotion is an important task of growing self-awareness.
That calling the emotion by name and talking about it rather than bottling it up is either a mark of sweet innocence or a sign of preternatural maturity and maybe a little of both.
That as long as we can talk about money and emotions, we are a little better armed against making bad decisions.
So, good on you, O Psychic One. We had a great conversation about needs vs. wants, immediate gratification vs. delayed gratification, and experiencing the joy of life now but still planning for the future.
We resolved, with some haggling, that soda is a want and water is a need. We resolved that if you worked really hard one summer and earned $5000, you could put away $3500 and still have $1500 – a HUGE amount of money – for fun. We even resolved that $1500 was probably too much fun to leave to chance, and if you're going to have that much to spend you better have a plan.
For my part, what I learned is that I can actually start talking to my children about money. This is not something my parents did with me, at least not directly. They talked to each other, loudly, and I overheard. But I'm not sure I really learned anything useful from it.
I don't really have a model for how to do it. Or at least I didn't until this conversation with O Psychic One. He showed me that talking about it is pretty much a matter of dropping the filters, opening your mouth, and saying what's on your mind.
The icing on the cake is that if I'm going to use my own behavior as a teaching model, it will probably shore up my best intentions in my moments of weakness. To have to talk to my children about the choices I've made. Now THAT's motivation.
Jayne Speich
Jayne Speich is a Manager of Education Production at Asia Society based in New York City.

Enjoy this special 8WomenDream Guest Contributor story submitted by new and experienced big dreamers throughout the world, edited and published to capture a dream perspective from different points of view. Do you have a personal dream story to share with 8WomenDream readers? Click here to learn how to submit dream big articles for consideration.
Note: Articles by Guest Post Contributors may contain affiliate links and may be compensated if you make a purchase after clicking on an affiliate link.