"Nobody can go back and start a new beginning, but anyone can start today and make a new ending."

~ Maria Robinson
A dream is but a dream, until you actions start living out that dream an dit becomes your life. As you all know that reaching out to young girls and women, promoting the Women empowerment issue through public speaking is my dream, and it took a slight change of events to make me stop me in my tracks and rethink how I go about doing it in another city.
Life can be filled with so many challenges; most of you don't know that when I made the decision to pursue moving cities, I felt very lost. I knew that the move would benefit me, but how? (Insert confused face here)
The move brought about lots of emotions. This is the first time I will actually be saying this but being so down that `I couldn't even get out of bed" The move has had a major effect on me as I am not good with being away from close friends and family. Oh my, as someone who is always needed by people, who is always so busy helping others…Now I live in Pretoria. I learned to appear strong in front of my loved ones, and cry in bed after my husband goes to sleep. In my mind I was lost and bored to the max!! I remember telling someone that I felt bored. The thought of : Has my dream become boring? came to mind. That was a big wakeup call for me, but I was reminded by the lady in the picture above that my  I wasn't bored of my dream, I was and am in the process of expanding my horizons.This is my story:
The tweet
I got a tweet that made me smile so much. It was from a reader who said:
@Sue_Levy Spent the late hours of yesterday and early hours of this morning,being inspired by your soulful words of encouragement..

— Melanie Madigage (@MelanieMadigage) June 23, 2013
I get lots of mail from readers, but there was something about this tweet that got my attention. So I followed my heart and personally thanked the young girl. She ended up sending me an email inviting me to have lunch with her as she lives in Pretoria as well. At first I thought, I have no idea who I will be meeting up, But you know when you have the feeling that you "Need" to meet someone and the need becomes a curiosity, and the curiosity pushes you to make it happen. So then I decided to set a date and go through with it.
The meetup
On Monday, the 8th July I made the effort to go meet up with her. As Murphy's law would have it, as I entered the food court of the shopping center in Menlyn, Which surprisingly had a False bomb scare!!  We needed up going to another restaurant in the complete opposite side of the city and had time to talk. After settling down in a lovely restaurant who made the most delicious pasta, I tentatively listened to her story and I had to fight back so many tears because, here infront of me was a young women who had lost so much in her life, yet was courage's enough to ask for advice from a complete stranger who's blog she read for hours a few nights ago. God had a reason for me being in that seat, at that moment. He wanted me to give her my message of hope, and I was more than willing to do it.
I felt so privileged to speak to her, I then told her my truth. How my life wasn't perfect, How I too struggled with depression after my baby was born, how I ended up in hospital because of doing too much and not pacing myself, I spoke about being a bullied young child, how growing up with so little drove me to wanting to make a change in this world where woman should start believing in their abilities to be Strong and Motivated individuals, and that it wasn't out of her reach to do that same.
The Message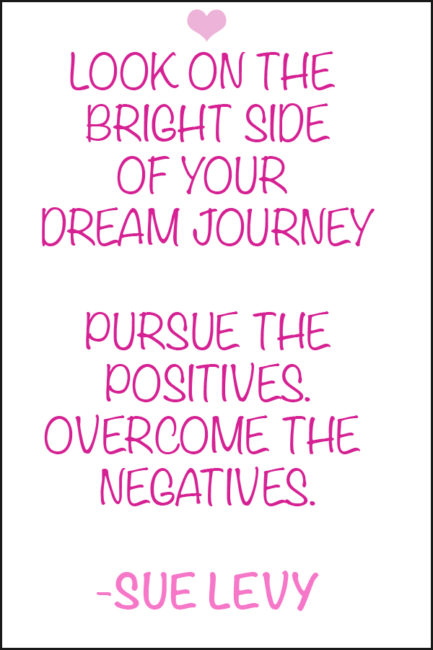 My main message to her was to look on the bright side of things. She looked almost shocked when I told her the obvious, that she was a young girl with her whole life ahead of her. And she had the power and still has the power to Pursue a better future. I truly believe that if she saw what I saw, she would'nt be so hard on herself. In my eyes she is just a beautiful butterfly ready to spread her wings and take flight f a new journey.
I believe if you want something bad enough, it will materialize. It's the way the universe works, It's just God's grace that is that sufficient for us and it's the truth. We should just start believing that when things happen, it's a blessing or a lesson. I truly believe that.
After our lunch, my husband came to fetch me at the restaurant as I had to leave my car at the previous shopping center due to the Bomb scare. Saying goodbye was an affirmation of note. Melanie kept saying Thank You while holding my hand, she smiled and looked so happy. She walked away with a new sense of direction and I loved the confidence she portrayed as she walked out of the doors.
I have longed to see someone have so much hope in her abilities; its what I missed about giving my talks to young women in Cape Town and It's what I feed off as a speaker. But I don't think Melanie knew that meeting with her had awaken the drive inside of me to do what I love, and that is exactly what I'm doing and what I'll be pursuing over the next few months.
True mentoring is not done by us, but through us.

– Clive Simpkins
Being someone who young women can look up too is truly such an honor and I plan to take my dream to the next level. For now on it's working on my brand and polish up on my skills, I guess it's all about refinement for me over the next few months. Establishing myself as an Speaker and writer in my new city is a challenge I am willing to work on.
A few hours later  I received this mail from Melanie. I had asked her that if she wanted to get back on track with her positive thinking, she should write for my blog and make sure it's about something positive so that she can get into that way of thinking again. This email left me in tears of joy and gratitude. What a way to touch the life of a young women. And what a blessing to have her bless me with her kind words:
Most Mondays of each week,many people don't look forward to wake up to begin their day on a positive track. Either at work,school or anything that they should attend too. But for myself Monday the 08 of July 2013,which is the day I shall never forget but to take it as blessing and as a positive opportunity from the Lord. 

Simply because,I met an amazing outspoken beautiful motivational successful woman, mother and wife,who has the most colourful sense of humour and the healing warm heart to inspire and fulfil another person's broken heart into a shining light. Whereby Sue is not just an ordinary person who juggles many things that surrounds her,but believe it or not,she goes far more than that to make sure that another person's life is strengthened and empowered by just having a one on one conversation or even sharing life experiences and lessons where I was surprised myself that I may have needed someone like Sue to insert a key into a motor vehicle that needed the right fuel efficiency,so that it is able start moving on good positive motion to fulfil it's purpose and to get from point A to B and that is how Sue has engaged and has inspired me to look at myself from a different perspective and to start an amazing journey to fulfil my dreams and goals with the positive wisdom that she has motivated me with.

I must say that my day with her began with a fake bomb scare at a mall where most consumers were rushed out to leave the mall immediately,and surprisingly Sue was more than just willing enough to jump into the motor vehicle that my partner I were using not forgetting that she left her own vehicle,so that we could settle down at a much more humbling mall down in Brooklyn,Pretoria to continue with our meeting.

 I have no any idea how to express,my thanks and love to Sue Faith Levy for being a warm heart inspiring woman that she is and I just want to let her know that I am very thankful and inspired by how strong she is and for sacrificing her time for me to hear out my heart.

Thank you so much and I will know how to use every Monday as a motivational Pur-Sue-it Positive Monday.

 Love Melanie
Wow! I could'nt believe my eyes. Did The scared young girl I just met a few hours ago just write this? Which brings me to my own quote that I use in my talks:
A motivated Women is a Powerful women
The Lesson
My Lesson Learnt?
The best is yet to come when you look on the bright side of your dream journey. It may not be perfect, But It's still your journey to enjoy
Now it's my time to not Just Pursue It but actually focus and Pursue it with all of my heart.
Sincerely Sue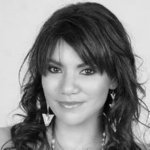 Sue Levy is the founder of the South African Just Pursue It Blog and Inspirational Women Initiative. She's a motivational writer and media designer, who is obsessed with everything inspirational with a hint of geek. She thrives on teaching women how to be brave and take big chances on themselves. You can find Sue on her Twitter page @Sue_Levy.
Note: Articles by Sue may contain affiliate links and may be compensated if you make a purchase after clicking on an affiliate link.