Last updated on January 23rd, 2019 at 10:40 am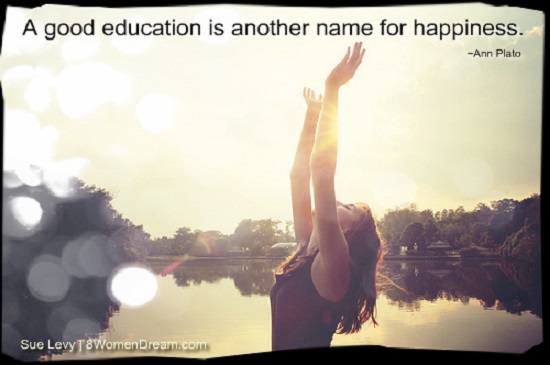 Happy Thankful Thursday Dreamers!
This week I am grateful for the education I received that has enabled me to achieve so much in my life and how education has allowed me to explore so many new opportunities. You know that my dream is to empower women in my own county and around the world and one of the best ways to empower women is though education.
Women education is one of the most important ways to give women the confidence to make positive changes in our lives, and often the lives of our extended family.
The educational achievements of women can have ripple effects within the family and across generations.
Investing in girls' education is one of the most effective ways to reduce poverty. Investments in secondary school education for girls yields especially high dividends. (source: unfpa.org)

This week, at the 2014 Clinton Global Initiative (CGI) Annual Meeting, U.S. Secretary Hillary Clinton and the Honorable Julia Gillard announced the launch of Girls CHARGE (Collaborative Harnessing Ambition and Resources for Global Education), a program committed to addressing the second generation of issues that prohibit girls from going to and staying in secondary school.
"We know when girls have access to quality education in both primary and secondary schools, cycles of poverty are broken, economies grow, glass ceilings crack and potential is unleashed," said Secretary Clinton. "The scale of this commitment matches the gravity of the challenge. Ensuring every girl receives a quality secondary education will take all of us, governments, civil society, the private sector, multilateral organizations, the entire international community working together."
Last year at CGI, Secretary Clinton announced the launch of No Ceilings to evaluate the progress women and girls have made since 1995 and to take action to help women and girls become full participants in their economies and societies around the globe.
I am grateful for the tremendous progress that has been made in education—particularly in getting girls enrolled in primary school. Yet enrollment is just the first step, and despite tremendous progress, girls around the world still face persistent challenges to pursuing their education–the quality and safety of which are not always guaranteed.
At the 2014 CGI annual meeting, No Ceilings has joined with the Center on Universal Education at the Brookings Institution to create CHARGE, a global collective of public, private, and grassroots organizations working to take on the next set of challenges in global girls' education.
Plan International, with more than 20 other actors in the girls' education field, is involved in this meeting this commitment to millions of girls around the world.
Unfortunately, many violations of girls' rights are the result of gender inequality, exclusion, and injustice.
Achieving gender equality is a central objective of Plan's work as an organization dedicated to promoting and defending children's rights.
"Plan International welcomes the leadership of Secretary Clinton and former Prime Minister Gillard on girls' education," said Nigel Chapman, CEO of Plan International. "The Girls CHARGE commitments made today at the Clinton Global Initiative will tackle the issues currently denying millions of adolescent girls around the world their right to an education. Plan is pleased to join forces today with leading organisations to contribute its expertise to end violence in and around the schools."
Children in many countries around the world, like my own South Africa, face considerable challenges that hinder girls from fulfilling their full potential. Among these challenges is school-related gender-based violence (SRGBV). SRGBV, in the form of physical and sexual abuse, harassment, and bullying, limits girls' enrollment, undermines their participation and achievement, and increases absenteeism and dropout rates.
In addition, boys are brought up in environments that promote harmful gender norms, roles, and stereotypes.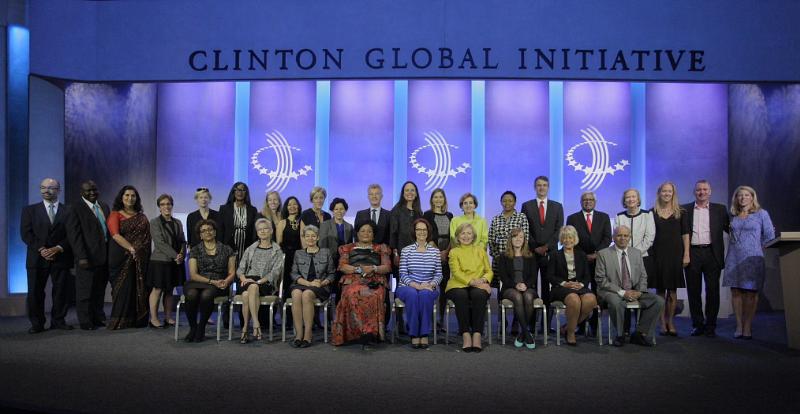 Plan International is committed ending violence in and around schools through the Promoting Equality and Safety in Schools (PEASS) program. PEASS aims to support education systems in Asia to develop zero-tolerance to SRGBV.
Through teacher training, it will build the perspective and capacity of teachers in gender-sensitive teaching methodologies, appropriate response mechanisms, codes of conduct, and positive discipline.
The PEASS pilot launched in Vietnam this month, working in 20 schools in Hanoi. After ensuring the model's effectiveness and efficiency, the Hanoi Department of Education plans to replicate it in 785 schools in the city.
"Tackling SRGBV effectively requires working at multiple levels, connecting and aligning the interests of children, their families, education and even police and security authorities," said Tessie San Martin, President and CEO of Plan International USA. "Plan's child-centered community development approach and our established expertise on gender and child protection means we are well-placed to facilitate the linkages and dialogue necessary to make this type of community-owned programming effective."
PEASS aims to achieve the following results:
• At the individual level, the program will build the understanding and skills of girls and boys to practice gender equitable behavior and challenge the use of violence;
• At the community level, it will support families and communities to actively advocate for schools free from gender-based violence;
• At the school level, the program will create gender equitable schools and promote a safe learning environment through prevention and effective response mechanisms; and
• At the institutional and policy levels, the program will facilitate enabling legal frameworks to promote gender equality and protect children from SRGBV.
While I am grateful that education for women and violence towards women is getting the attention it deserves, more than half of the world's 72 million out-of-school children are girls while it is estimated that 70% of women worldwide have experienced some sort of violence in their lifetime.
We still have so much more work to do.
In Africa alone, 4.5 million children die each year before reaching their 5th birthday, but children of mothers with a full primary education are 40 percent more likely to survive to age 5. (source: c1293232.cdn)
It's why I am so passionate about empowering women in my country and share this passion with the world.
If you are an educated women, be grateful this week for the education you received and find a way to support your sisters in the world still striving to achieve what you have accomplished.  Together we can change the statistics on educated women.
Continue to "pursue it" and be the shining light to other women of the world,
Sue
Source: NEW YORK, Sept. 24, 2014 /PRNewswire
About the Clinton Global Initiative
Established in 2005 by President Bill Clinton, the Clinton Global Initiative (CGI), an initiative of the Clinton Foundation, convenes global leaders to create and implement solutions to the world's most pressing challenges. CGI Annual Meetings have brought together more than 180 heads of state, 20 Nobel Prize laureates, and hundreds of leading CEOs, heads of foundations and NGOs, major philanthropists, and members of the media. To date, members of the CGI community have made more than 2,900 commitments, which are already improving the lives of more than 430 million people in over 180 countries.
CGI also convenes CGI America, a meeting focused on collaborative solutions to economic recovery in the United States, and CGI University (CGI U), which brings together undergraduate and graduate students to address pressing challenges in their community or around the world. For more information, visit clintonglobalinitiative.org and follow us on Twitter @ClintonGlobal and Facebook at facebook.com/clintonglobalinitiative.
About Plan International
Founded in 1937, Plan is one of the world's oldest and largest children's development organisations. Plan works in 50 developing countries across Africa, Asia and the Americas to promote child rights and lift millions of children out of poverty. Plan is independent, with no religious, political or governmental affiliations.
[fbcomments]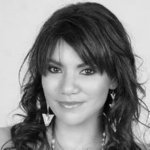 Sue Levy is the founder of the South African Just Pursue It Blog and Inspirational Women Initiative. She's a motivational writer and media designer, who is obsessed with everything inspirational with a hint of geek. She thrives on teaching women how to be brave and take big chances on themselves. You can find Sue on her Twitter page @Sue_Levy.
Note: Articles by Sue may contain affiliate links and may be compensated if you make a purchase after clicking on an affiliate link.