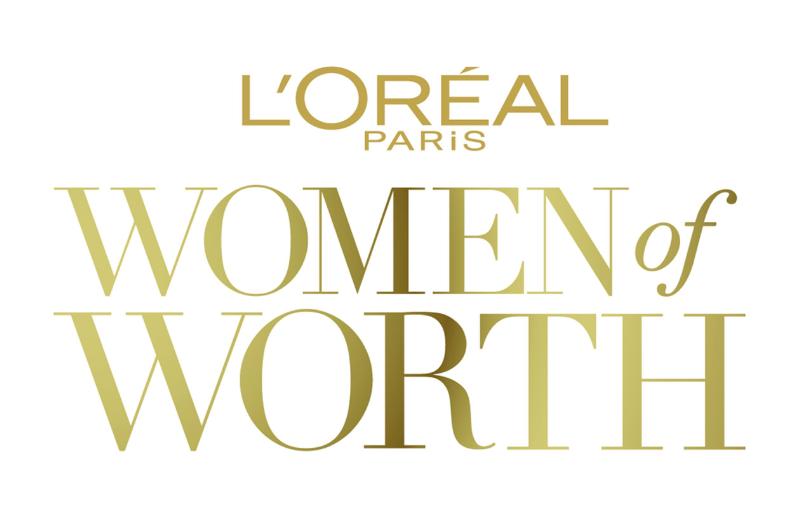 Hello my Thankful Thursday dreamers!
This week I am grateful for the attention that inspirational women are receiving from around the world. It's our time to shine ladies so let's put ourselves out there in the world and make dreams happen!
I am happy to share that L'Oreal Paris has just announced their annual program honoring extraordinary women for 2015 called: Women of Worth. This year's celebration marks 10th anniversary of this wonderful program. Do you know of a woman who is making a difference in your community or the world at large? Nominate her!
Here are the Women of Worth details:
NEW YORK/PRNewswire/ — L'Oreal Paris Women of Worth launches its annual call for nominations to recognize inspiring women who are making a difference in communities across the country. Now in its tenth year, Women of Worth embodies L'Oreal Paris' iconic brand philosophy "Because I'm Worth It," and demonstrates the powerful connection between giving back and igniting a sense of self worth.
L'Oreal Paris is accepting nominations for the next 10 honorees now through May 15, 2015 at their website: WomenofWorth.com.
Over the last decade, Women of Worth has recognized 90 extraordinary women, shining a spotlight on their stories and causes. From this platform the L'Oreal Paris Women of Worth have continued to thrive, receiving further accolades from government and media, authoring books, impacting legislation and expanding support for the causes they serve.
Past honorees have been involved in a range of important issues from empowering young Latinas and mentoring at-risk youth, to advancing the detection of breast cancer and addressing child hunger.
"At L'Oreal Paris, we believe that all women are worth it. We know that when empowered, women can overcome any obstacle and accomplish whatever they set out to achieve," said L'Oreal Paris President, Karen T. Fondu. "For the past decade, Women of Worth has strived to recognize women who have faced adversity and found a way to make a difference in the lives of others. With Women of Worth, our goal is to provide honorees with a national platform to raise awareness for their important organizations, as well as inspire others to pursue their passions."
Women of Worth Wednesdays
In honor of Women of Worth's 10th anniversary, L'Oreal Paris is launching "Women of Worth Wednesdays," a social content series that encourages followers to celebrate the women who inspire them every day.
Whether teachers or mothers, mentors or friends, women are invited to join the conversation on Twitter, Facebook and Instagram by tagging the women that inspire them with #WomenofWorth.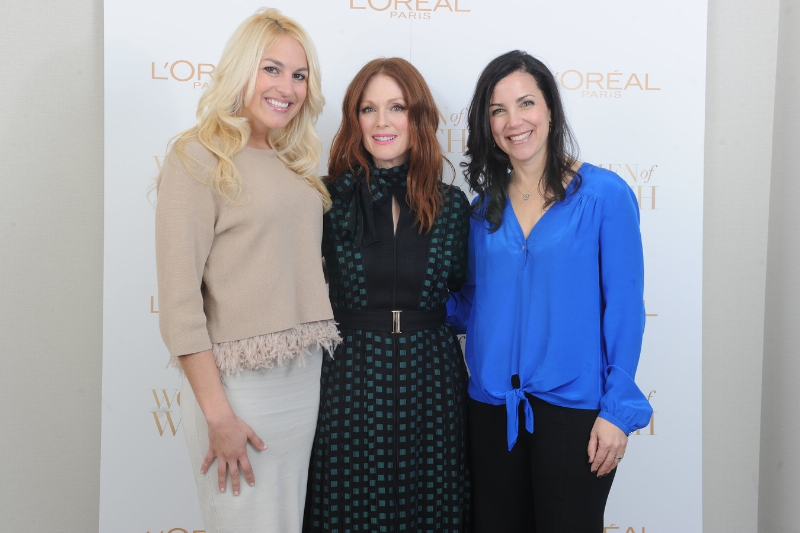 Call for Nominations for Women of Worth
The nominations period for Women of Worth, conducted in partnership with Points of Light, the world's largest volunteer service organization, will run through May 15, 2015.
A respected panel of judges will select 10 women to each receive $10,000 towards her cause and one woman will be named the National Honoree and awarded an additional $25,000, following an online public vote later this year.
All 10 honorees will be recognized in December at an awards ceremony hosted by L'Oreal Paris in New York.
"L'Oreal Paris Women of Worth is an example of the incredible energy created when we take time to recognize the amazing efforts of volunteers," said Tracy Hoover, CEO, Points of Light.

"These exceptional women are truly points of light— leveraging their time, skills and resources to bring about change by tackling some of the world's most pressing challenges and motivating others to serve."
For more information about Women of Worth, nominate a woman making a difference and to learn more about past honorees, visit www.WomenofWorth.com.
Take the time today to nominate an inspirational woman you know who is making a difference in the lives of others. Let's celebrate women and be grateful that we live in such a time where women are coming together to be the change we want to see in the world.
Just pursue it, ladies!
Sue Faith Levy
Empowering dreamers through gratitude
ABOUT POINTS OF LIGHT
Points of Light – the world's largest organization dedicated to volunteer service – mobilizes millions of people to take action that is changing the world. Through affiliates in 250 cities and partnerships with thousands of nonprofits and corporations, Points of Light engages 4 million volunteers in 30 million hours of service each year. We bring the power of people to bear where it's needed most.
For more information, go to www.pointsoflight.org.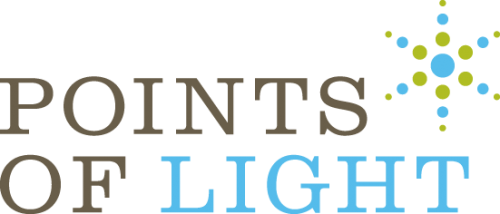 ABOUT L'Oreal PARIS
The L'Oreal Paris division of L'Oreal USA, Inc. is a total beauty care company that combines the latest technology with the highest in quality for the ultimate in luxury beauty at mass. The L'Oreal Paris brand encompasses the four major beauty categories – hair color, haircare, skincare and cosmetics – and includes such well-known brands as Preference, Excellence, Feria and Healthy Look hair color; Advanced Haircare, Advanced Hairstyle, Elnett Satin Hairspray, EverPure, EverStrong, EverSleek, EverCreme, EverStyle, EverCurl and L'Oreal Paris Kids hair care; Advanced Suncare, Youth Code, Revitalift, Age Perfect, Ideal Clean, Ideal Moisture, Sublime Bronze and Men's Expert skincare; and the Colour Riche, True Match, Infallible, Visible Lift and MAGIC cosmetics collections, along with a portfolio of mascara including Voluminous, Double Extend and Telescopic among many others.
For more information on L'Oreal Paris and its brands, and to receive personalized beauty advice, expert tips and exclusive beauty content 24-7 (wherever you may be), check out www.lorealparisusa.com.
Give us your thoughts!
comments

Sue Levy is the founder of the South African Just Pursue It Blog and Inspirational Women Initiative. She's a motivational writer and media designer, who is obsessed with everything inspirational with a hint of geek. She thrives on teaching women how to be brave and take big chances on themselves.