Last updated on January 22nd, 2019 at 02:08 pm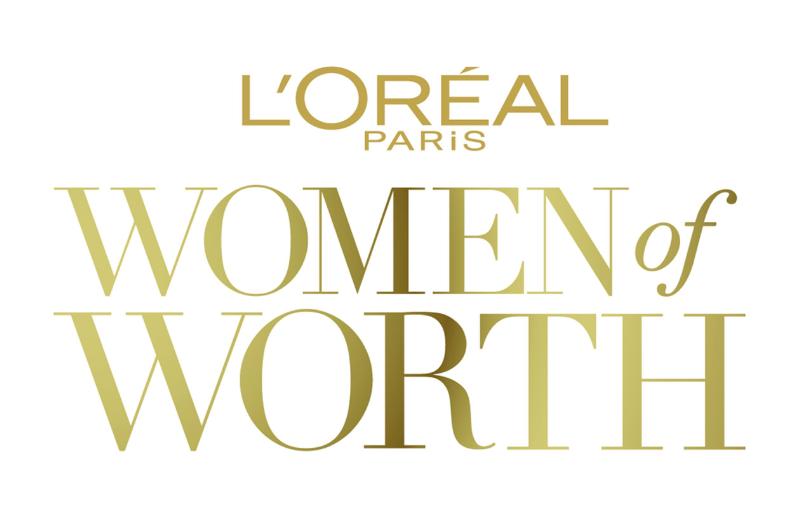 This week I am grateful for the attention that inspirational women are receiving from around the world.
It's our time to be brave and shine ladies so let's put ourselves out there in the world and make your big dreams happen!
I want to make brave women aware that each year, L'Oréal launches The Women of Worth program inspired by the L'Oréal Paris' philosophy:
"Because I'm Worth It" 
This charity is intended to recognize the achievements of real women who embody the spirit of the L'Oréal brand—women who possess self-confidence and are committed to distinguishing their own lives by making a difference in the lives of others.
Women of Worth is a celebration of women who have made a difference through volunteer work in their communities.
The Women of Worth Details
Each year, L'Oréal selected from candidates nominated from across the United States. Also, one National Women of Worth honoree is chosen from the ten Honorees by an online vote open to the public. As the world's largest cosmetics and beauty company, my only wish is that they eventually expand this program to include all the women of the world.
L'Oreal Paris accepts nominations for honorees each year at their website: WomenOfWorth.
Over the last decade, Women of Worth has recognized over 130 extraordinary women, shining a spotlight on their stories and causes. From this platform the L'Oreal Paris Women of Worth has continued to thrive, receiving further accolades from government and media, authoring books, impacting legislation and expanding support for the causes they serve.
Past honorees are involved in a range of essential issues from empowering young Latinas and mentoring at-risk youth, to advancing the detection of breast cancer and addressing child hunger.
"At L'Oreal Paris, we believe that all women are worth it. We know that when empowered, women can overcome any obstacle and accomplish whatever they set out to achieve," said L'Oreal Paris President, Karen T. Fondu. "For the past decade, Women of Worth has strived to recognize women who have faced adversity and found a way to make a difference in the lives of others. With Women of Worth, our goal is to provide honorees with a national platform to raise awareness for their important organizations, as well as inspire others to pursue their passions."
Women of Worth Hashtag
In honor of Women of Worth L'Oreal Paris launched the #Womenof Worth hashtag to encourage followers to celebrate the women who inspire them every day.
Whether you are a teacher, mother, mentor or friends of amazing women, you are invited to join the conversation on Twitter, Facebook, and Instagram by tagging the women that inspire you with #WomenofWorth.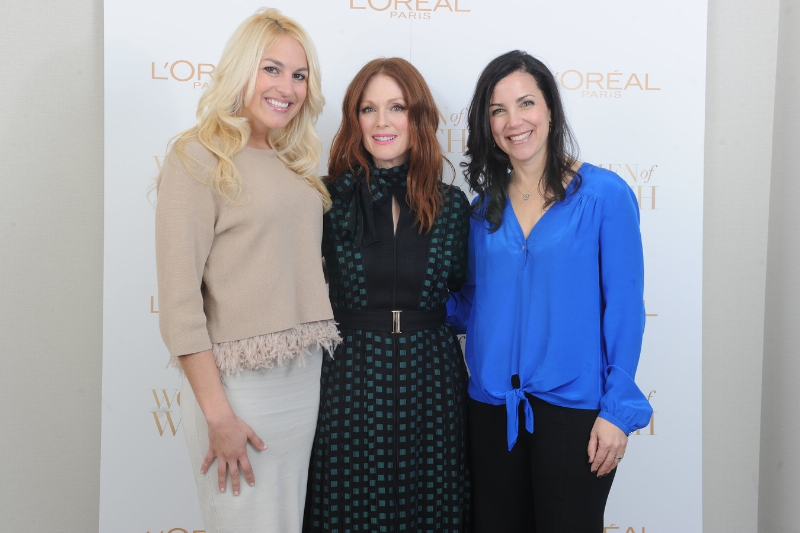 Nominations for Women of Worth
The nominations period for Women of Worth is conducted in partnership with Points of Light, the world's largest volunteer service organization.
A respected panel of judges selects ten women to each receive $10,000 towards her cause, and one woman will be named the National Honoree and awarded an additional $25,000, following an online public vote later in the year.
All ten honorees will be recognized at an awards ceremony hosted by L'Oreal Paris in New York.
"L'Oreal Paris Women of Worth is an example of the incredible energy created when we take time to recognize the amazing efforts of volunteers," said Tracy Hoover, CEO, Points of Light.

"These exceptional women are truly points of light— leveraging their time, skills and resources to bring about change by tackling some of the world's most pressing challenges and motivating others to serve."
For more information about Women of Worth, nominate a woman who is making a difference and to learn more about past honorees, visit L'Oreal's Women of Worth section of their website.
Take the time today to recognize the inspirational woman you know who is making a difference in the lives of other women. Let's celebrate women and be grateful that we live in such a time where women are coming together to be the change we want to see in the world.
Let's be brave and back each other up!
Sue Faith Levy
ABOUT L'Oreal PARIS
The L'Oreal Paris division of L'Oreal USA, Inc. is a total beauty care company that combines the latest technology with the highest in quality for the ultimate in luxury beauty at mass. The L'Oreal Paris brand encompasses the four major beauty categories – hair color, haircare, skincare and cosmetics – and includes such well-known brands as Preference, Excellence, Feria and Healthy Look hair color; Advanced Haircare, Advanced Hairstyle, Elnett Satin Hairspray, EverPure, EverStrong, EverSleek, EverCreme, EverStyle, EverCurl and L'Oreal Paris Kids hair care; Advanced Suncare, Youth Code, Revitalift, Age Perfect, Ideal Clean, Ideal Moisture, Sublime Bronze and Men's Expert skincare; and the Colour Riche, True Match, Infallible, Visible Lift and MAGIC cosmetics collections, along with a portfolio of mascara including Voluminous, Double Extend and Telescopic among many others.
For more information on L'Oreal Paris and its brands, and to receive personalized beauty advice, expert tips and exclusive beauty content 24-7 (wherever you may be), check out www.lorealparisusa.com.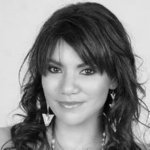 Sue Levy is the founder of the South African Just Pursue It Blog and Inspirational Women Initiative. She's a motivational writer and media designer, who is obsessed with everything inspirational with a hint of geek. She thrives on teaching women how to be brave and take big chances on themselves. You can find Sue on her Twitter page @Sue_Levy.
Note: Articles by Sue may contain affiliate links and may be compensated if you make a purchase after clicking on an affiliate link.