Last updated on January 22nd, 2019 at 01:50 pm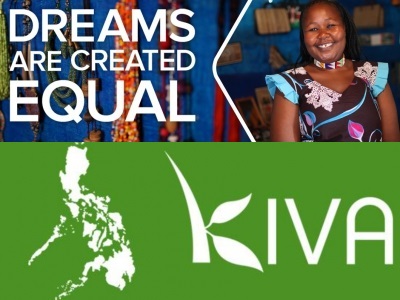 Did you know that there are more than seven billion people live on Earth? That's seven billion hearts beating. Seven billion bodies breathing. Seven billion minds creating thoughts and ideas all over the world.
Yet, so many of the seven billion people, most especially women, face real struggles each and every day all around the world. Even so, the thing that will never cease to be a reality regardless of human struggles is women's brave attempts to go after a:
big dream.
Women will bravely work toward a big dream in the slums of a bustling gray city, in the parched land on an isolated farm, and even in the refugee camps of a war-torn nation.
In my post, International Women's Day is Sunday – What Will You be Doing to Honor the Dreams of Women? I shared how the African Bank is helping to empower women with big dreams to change their lives and the lives of future generations.
This week, I want to share the big dreams of a brave group of women who have been told not to dream. A group of women who have been told "they can't" more times than they have been told "they can." A group of women who have faced abuse for being born the way they are. A group of women commodified and enslaved. A group of women who bring life into this world, but who are often powerless over their own. (Source: PRNewswire)
We are grateful for the brave women pushing against extreme circumstances.
Did you know that the non-profit KIVA, the organization that connects people through lending to alleviate poverty has a Back a Dream initiative to spotlight the power of women and help women change their world? It's because of the big dreams of women that our world is a safer and more productive place.
Through Kiva, you have the power to back a woman's dream from halfway around the globe with just a $25.00 loan. You can help a woman build her business, help a female student gain access to education or assist a female farmer in a successful harvest. When you get repaid, you can re-lend that same $25 in another woman's big dream.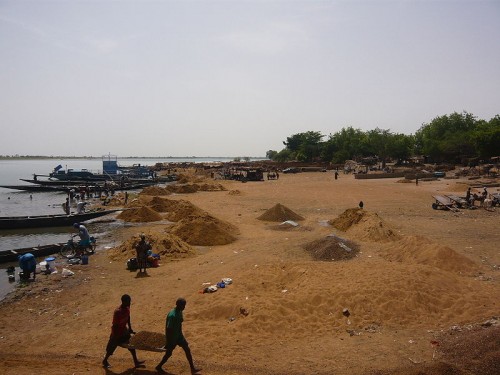 In the past, 8WomenDream has helped spread the word about the women of the Laidou Group and their quest to purchase condiments to support their big dream of growing their business, sending their children to school, and ultimately, gaining financial independence.
The women of the LAIDOU group are on average 42-years-old, with three children, all living in traditional, large families in TENE/SEGOU (fourth largest administrative region in the Republic of Mali).
These women all met through family and neighborhood links, and are involved in the purchase and sale of vegetables, grains, soaps and condiments. (Source: Kiva.org)
When women have the resources to make their dreams a reality, the world changes.
More children go to school, more food is grown, and nations are more peaceful and prosperous. A case in point: if women farmers had equal access to farming assets and finance, they could increase their crop yields up to 30% and 150 million people who go hungry every day would be able to eat. (Source: Kiva.org)
Kiva.org is the world's first and largest crowd-funding platform for social good with a mission to connect people through lending to alleviate poverty. Since 2005, Kiva and their growing global community of 1.3 million lenders have crowd-funded more than $675 million in micro-loans, backing the dreams of 1.6 million people. (Source: PRNewswire)
Kiva is a nonprofit and makes no money from the loans they facilitate.
By contributing to the success of a brave entrepreneurial woman who has overcome obstacles, we discover so much more about our own resiliency, possibility, and potential.
Women have a part to play in helping other women succeed.
Together we can make dreams a reality for thousands of women around the world. So in honor of the power and bravery of such women, think about helping a woman's big dream at Kiva.org/Dreams.
With love and gratitude for a bravely inspired and empowered week.
Sue Faith Levy
Sources for this story:
• PRNmedia.prnewswire.com
• Kiva.org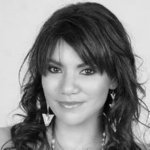 Sue Levy is the founder of the South African Just Pursue It Blog and Inspirational Women Initiative. She's a motivational writer and media designer, who is obsessed with everything inspirational with a hint of geek. She thrives on teaching women how to be brave and take big chances on themselves. You can find Sue on her Twitter page @Sue_Levy.
Note: Articles by Sue may contain affiliate links and may be compensated if you make a purchase after clicking on an affiliate link.