Last updated on October 11th, 2013 at 03:52 pm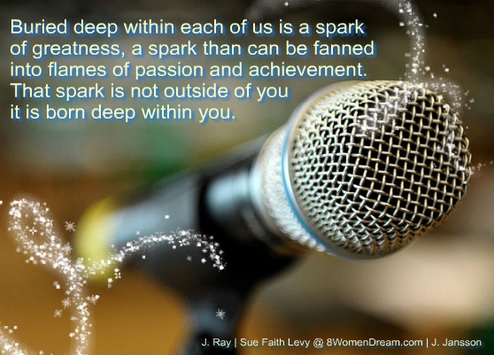 I believe that I am passionate about my dream to travel the world motivating young women, but I have to admit that my dream journey this year has been harder than I anticipated. Even though I have obtained success inspiring many women in my country, I have also been battling my negative feelings around accepting big change.
There, I said it.
I, Sue Levy, am battling accepting big change. My life-changing move happened 4 months ago (as you might have read in my previous blog posts) where I wrote about moving from Cape Town to Pretoria, South Africa.
Please don't misunderstand me, I am very happy with my new blessed life. I'm enjoying my new home, my little garden and the beautiful weather in Pretoria.  It's all so blessed, but it has been a drain on my emotions. I've discovered that I don't handle missing people very well and when I feel lonely, I shut people out.
Why?
Because I think if I stop feeling so emotionally attached to them, the separation will become easier.  But I've come to realize that being this way of being hurts even more in the end.  I've discovered that I'm causing myself harm by isolating myself.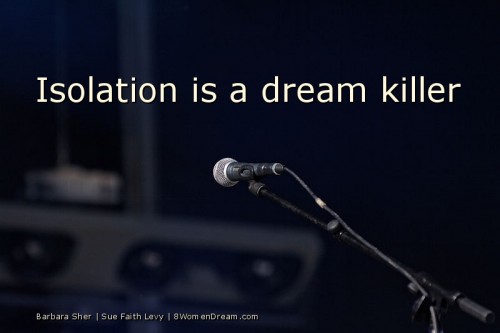 Luckily with all new self-discovery there comes clarity. I cannot motivate and inspire women if I have not gone through difficult times myself. I can now speak to isolation and the damage it can cause. The secret of success is allowing your life experiences to fuel your dream.
Since the move I've had time to think about what I really want — it came to me after many frustrating days where I was left with one decision: get off my butt. I needed to get up and get on with pursuing my dream to inspire women in every continent by the age of 40 and help them feel empowered enough to change their lives too.
Last year, I started a foundation called Inspirational Women International. My foundation was created from my idea to inspire women with discussions around gender equality and providing support.
When I was isolating myself I thought about all of the women that don't have the options and opportunities that I have been given — how do they find resources to help themselves? What do they do?
It was at this point that my passion for helping women took over and I realized that you have to do what you are called to do, or you will do nothing at all. The secret is to recognize that you won't always be enthusiastic about life and doing what you love to do.
It's called normal.
But the good news is that if you are really following your life's passion —  you will find yourself living, eating and breathing what you have been called to do — even when you don't feel like it. It will find a way to haunt you until you come back to it.  You will notice that when you lose focus and feel lost, something will always bring you back around to your dream.
Know that the getting lost part is simply an opportunity to set a new direction and redefine your dream.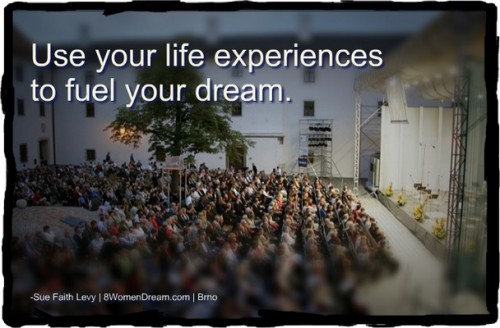 Oprah Winfrey often says, "Let your passion drive your profession," but I say, "Use your life experiences to fuel your dream." Even when those experiences don't feel so great.
I want to leave you with 5 steps to getting back on your dream path when you feel lost —
Ask yourself: what are my options?
Research your passion and weigh the pro's and cons of continuing to pursue it verses stopping where you are.  How will you feel about quitting when you look back 20 years from now?
Allow confusion when it comes, but move on and be grateful for any fears that show up.
Make any decision and make a move, even if it ends up being the wrong one.
If first you don't succeed, try again (and again).
The above steps are what I am using to get me through my fear of failure as I follow my desire to inspire women on a global scale. I am learning to embrace this passion with both arms, to not allow negative thoughts to weigh me down, and most importantly, to dare to continue dreaming big. For God will never lead you where your faith cannot keep you.
There's no time like the present to start.
Embrace your life experiences (even the negative ones) and allow them to be the fuel that moves your dream forward.
Sincerely,
Sue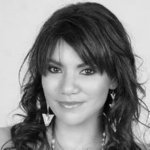 Sue Levy is the founder of the South African Just Pursue It Blog and Inspirational Women Initiative. She's a motivational writer and media designer, who is obsessed with everything inspirational with a hint of geek. She thrives on teaching women how to be brave and take big chances on themselves. You can find Sue on her Twitter page @Sue_Levy.
Note: Articles by Sue may contain affiliate links and may be compensated if you make a purchase after clicking on an affiliate link.